A note left in a telephone box or a whisper in a pub would let slip the next location. In the dead of night, convoys of cars descended on rural roads and fields. The telltale signs: the "thump thump thump" of bass, lights emerging from faraway trees.
The illegal raves of Tayside during the 1980s and early-1990s heyday of house and techno music have entered into local lore.
With the final days of the free party scene in Scotland the focus of a coming-of-age film called Beats, released on Friday, locals have been looking back on the bygone days of the local rave scene.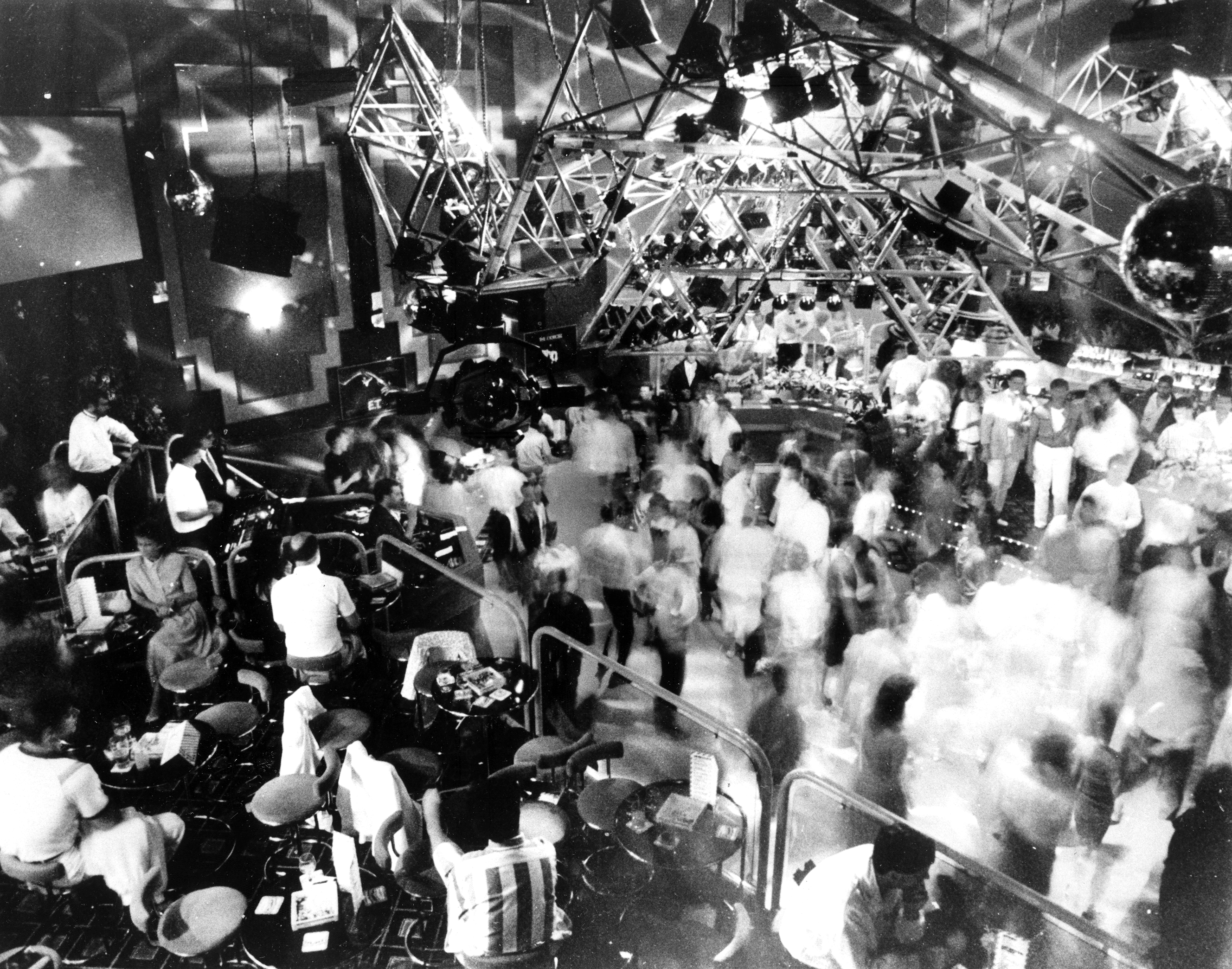 "What happened was you just got given a phone number or you were told to go to an address or a phone box, and then eventually you just all sort of congregated in one area," recalls one Dundonian, who asked to remain anonymous.
A sometime DJ, he began attending outdoor raves across Tayside around 1988 while in his late teens and remembers the "hypnotic" parties which took place in and around Dundee in the eighties and early 1990s.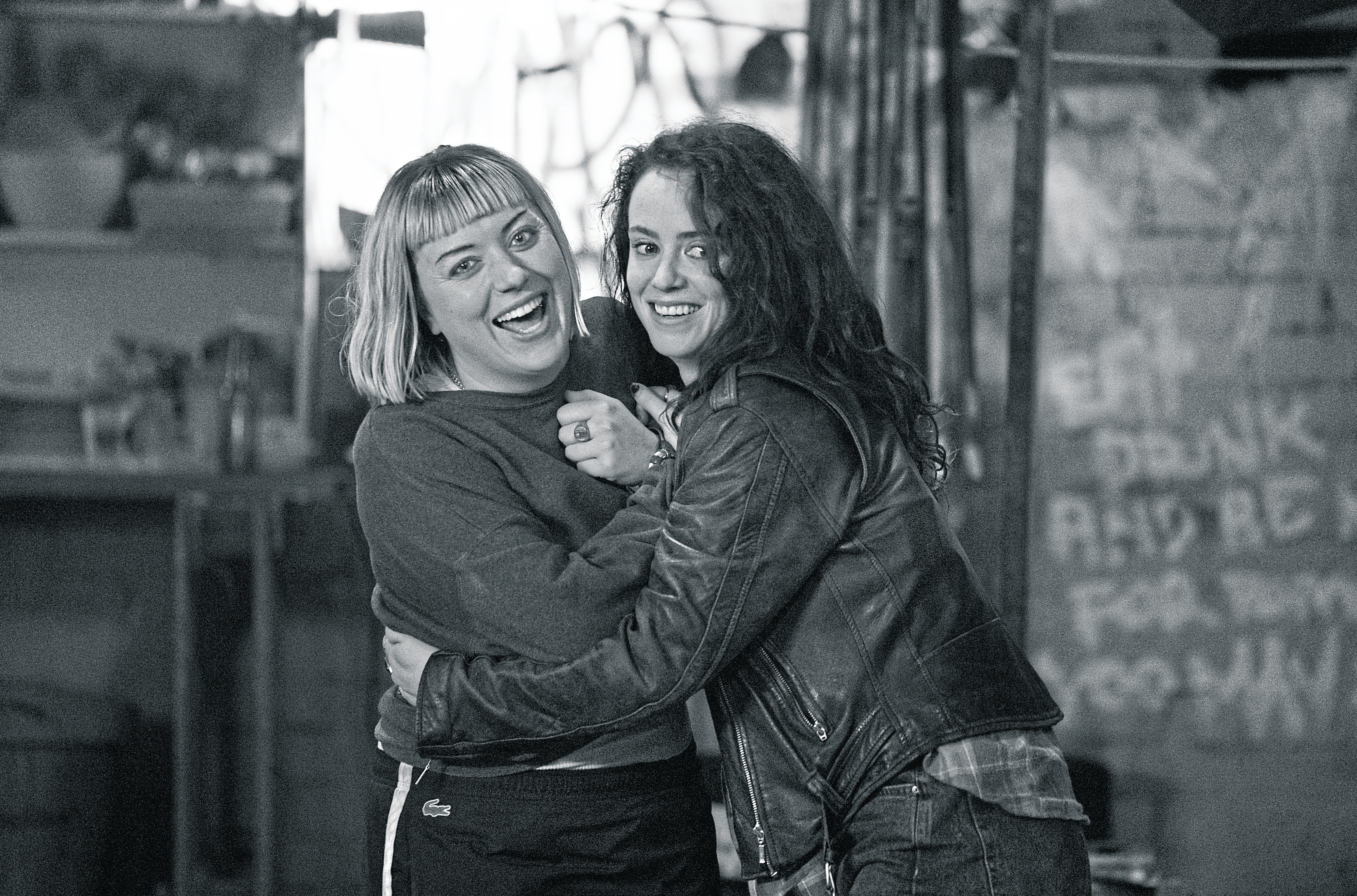 "There would be a convoy of loads of cars, sometimes hundreds, it was mad. You would just keep walking and walking and suddenly you would feel the bass under your feet, and suddenly you would see all the lights, then the sound.
"But it just kept booming. It was amazing. Totally hypnotic. It was just fantastic."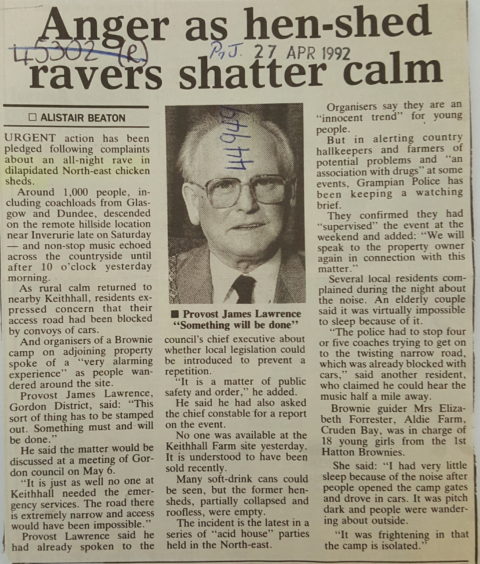 His earliest memory of attending a rave was at Dunnichen Hill in Angus, while he also remembers nights in the fields north of Dundee and another in a vacant building on the city's Union Street which had to be shut down by police.
"To start off with it was very local. It was all over Dundee and Tayside," he added.
"It was taking over. Thousands of people attended some of them, without anybody finding out.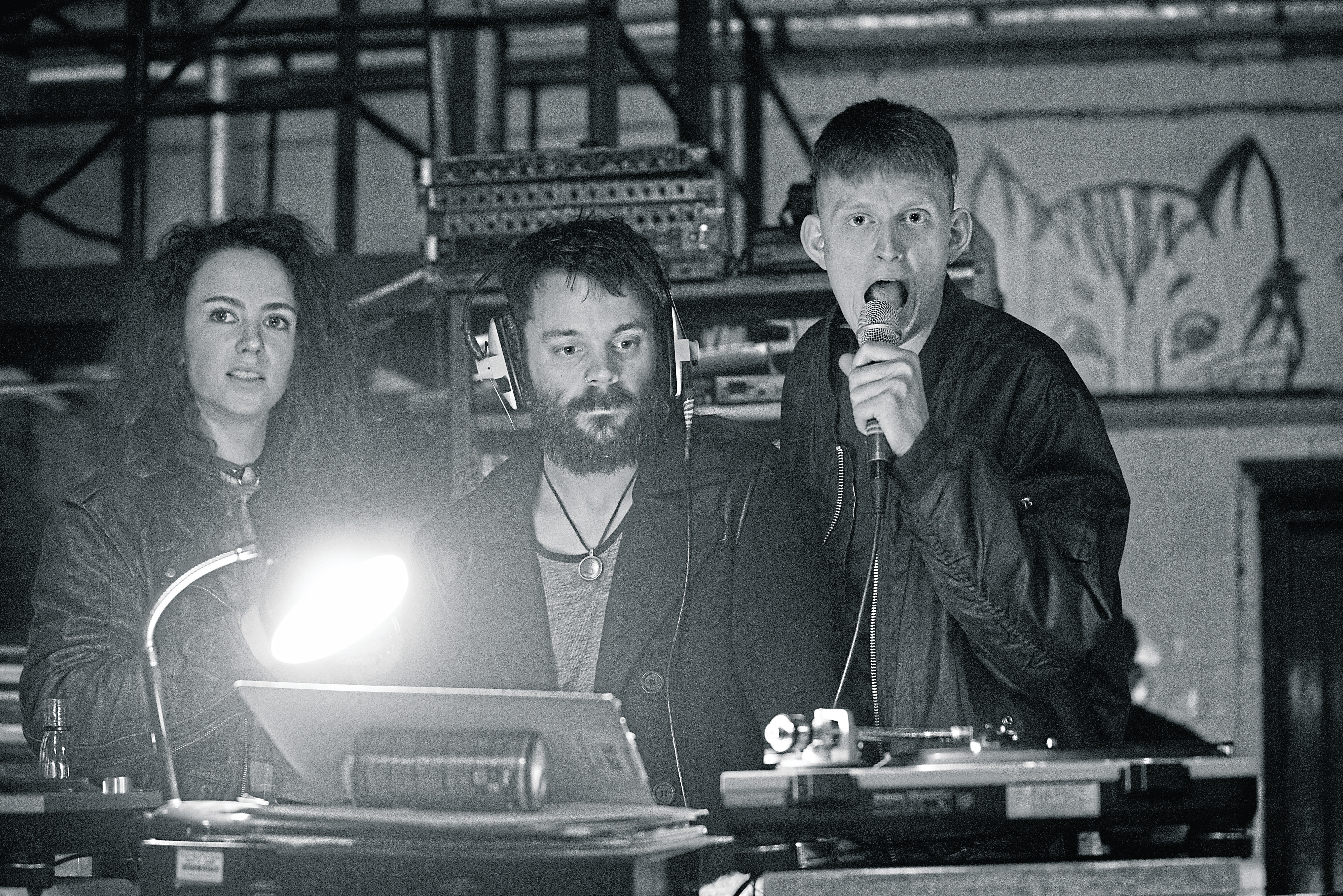 "It just gave me a feeling of total freedom. As soon as I got in there, the first five seconds, honestly, I can't explain it. It was unbelievable. There was some great raves."
At the early raves, he said, there "wasn't much drinking at all".
"The 99.9% majority was just pills, pills, pills. It was called the love drug.
"It was just a total feeling of all being on the same level, of 'let's get away from the polis and do what we want and jump about a bit and be sort of free'.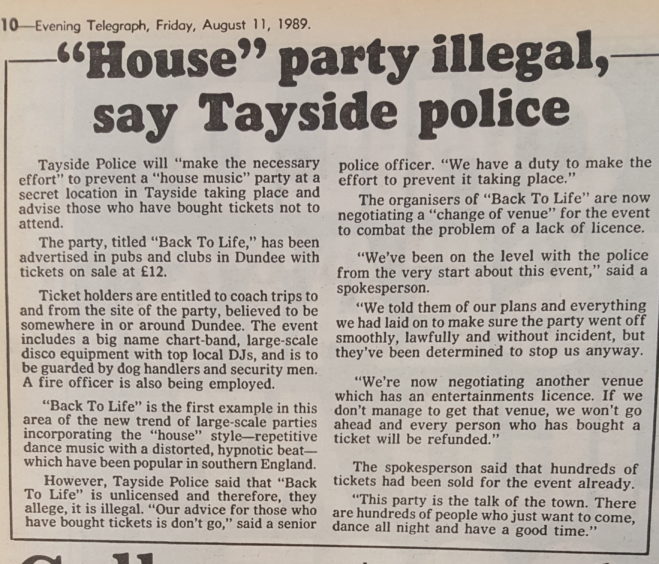 "There was a word we used, PLUR. It stood for peace, love, unity, respect. That was what we were all about."
John Major's Tory government sought to bring an end to the era of illegal raves through the Criminal Justice and Public Order Act 1994 but it only served to push the electronic music scene from "outdoors to indoors", into clubs and music festivals.
The new legislation gave the authorities the power to shut down gatherings featuring music "wholly or predominantly characterised by the emission of a succession of repetitive beats".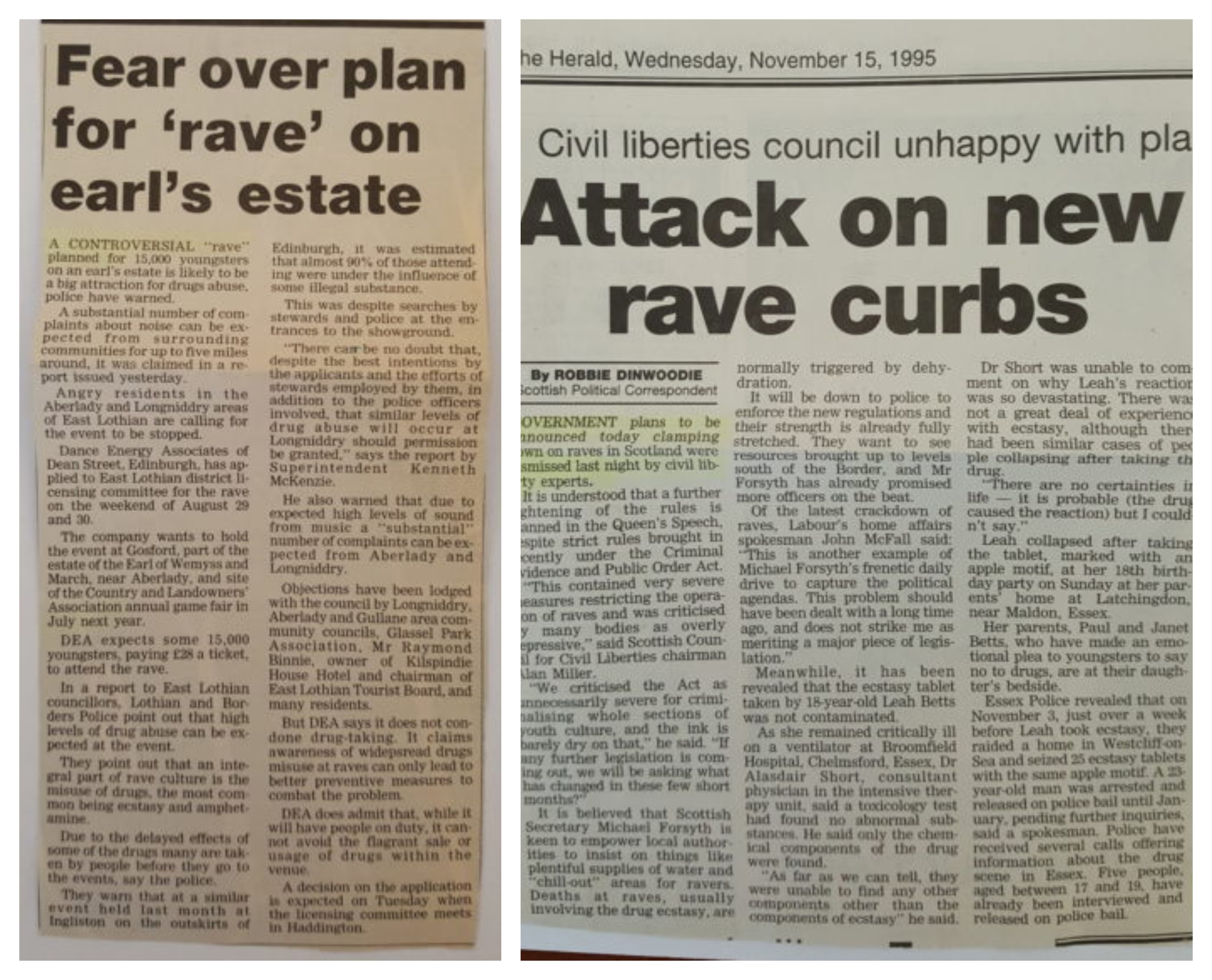 The Dundee raver added: "It definitely affected everything, it shut everything down totally. It started to move from fields and unused buildings into clubs. It's not underground any more, it's mainstream."
One Fife raver said there were so many authorised gatherings taking place at clubs in the Kingdom that it often eliminated the need for illegal ones.
Nights such as Moist and Nosebleed in Rosyth, Pandemonium in Glenrothes and Sweatbox in Kirkcaldy were among the most popular.
He added that most outdoor gatherings which he attended in the Kingdom were "always spur of the moment" at places such as Tentsmuir Forest.
However the Fifer said that many illegal gatherings were so secretive that whole groups of ravers might never have received word of them.
He added: "There was massive events going on all over Scotland.
"I love a good bass line, and it was just getting harder and faster.
"It was special, it was a big music scene
"It was the first real big, massive counter-culture thing. There was never any trouble, no fights, people weren't getting kicked out."
Beats, which tells the story of two West Lothian pals hell-bent on attending their first rave, has been hailed for its attention to detail. Using music from the era, it also places the roots of "rave culture" in a sense of political apathy born from a decade of Thatcherism.
Dave Clarke, manager of Scots techno-house legends Slam and director of Soma Records, said "everyone got behind" the fight against the government's 1994 legislation.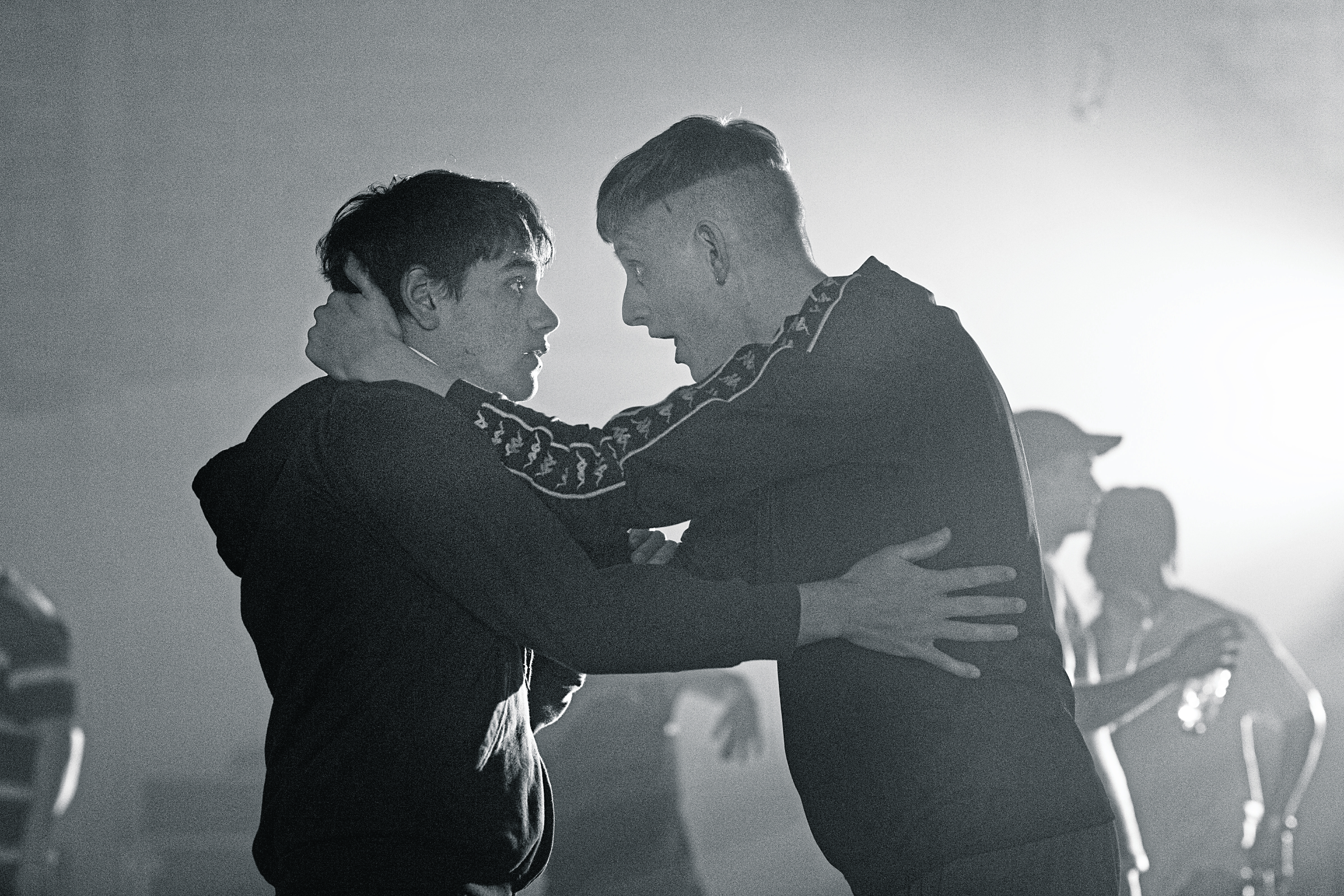 He said: "It was a right-wing government without an understanding of what the scene was all about. I think the point to any of that is that if people want to do something, and you don't let them, they will find a way to do it.
"It is all about a kind of freedom to gather."
Mr Clarke added Slam played at Fat Sam's in Dundee in a warm-up show to the legendary 1989 Tramway theatre rave in Glasgow – an "all-nighter" considered a turning point in the history of electronic music in Scotland.
"There was 1,500 tickets for this event (at the Tramway), and there was about 5000 people in the street. Police didn't know what to do," Mr Clarke said.
"They put a road-block up. The party went on. That was the moment where we thought this Acid House thing is going to be big. It is a cultural phenomenon."
Mr Clarke does not think rave culture has changed much since the days of illegal gatherings in the fields of Tayside.
"Equipment got better, sound got better, but it still tends to be the same age group – a lot of 18-25 year olds. It is a bit more organised now."