A seven-year-old Dundee girl has spent her summer holidays visiting all 200 statues on the Oor Wullie Big Bucket Trail.
Catherine Letford has travelled more than 1,000 miles around the country visiting statues in her hometown of Dundee, Glasgow, Edinburgh, Inverness and Aberdeen as well as several others dotted around the country.
She was driven around Scotland by her mum Dawn and the pair had to overcome three punctures and walk more than 100 miles to complete the Trail.
Mum Dawn, 45, said: "Catherine has really loved doing the trail.
"Her favourite was Oor Wee Pal at Glasgow Green children's playpark.
"We got a snap at each of them, even in the pouring rain. We are from Dundee so have always loved Oor Wullie."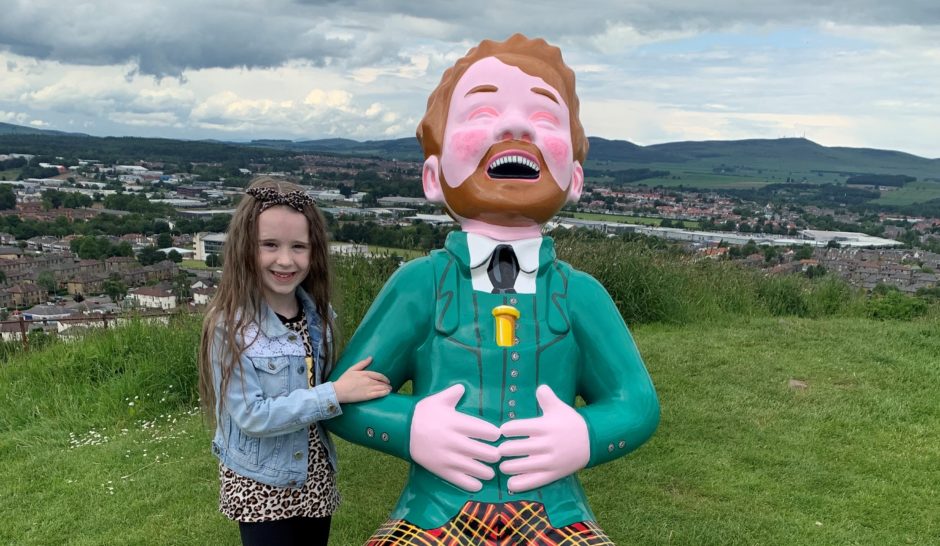 The statues have been visited more than one million times by Oor Wullie-baggers since the Trail was launched in June.
It will run until August 30 when the statues will be auctioned off to raise money for Glasgow Children's Hospital Charity, Edinburgh Children's Hospital Charity and The Archie Foundation.
Meanwhile, a group of Sunday league footballers managed to bag all 200 statues in just 60 hours after starting in St Andrews on Friday night.
The five participants – who all play for Dundee University Sunday League side Club Ivory – travelled almost 1,000 miles across the length and breadth of the country to visit every statue on Oor Wullie's Big Bucket Trail, raising £1,500 for charity in the process.
Dubbing themselves the Fantastic Five, Kane Campbell, Stuart Davidson, Darren Thomson, Stewart Coole and Aidyn Murphy announced plans back in June to embark on the challenge under the banner of "Toor Wullie".
Kane said the five – who were equipped with a map and the bucket trail phone app – had been "sceptical" they could cross the finishing line inside their target time but completed their task around 6.30 on Sunday night.
Kane said: "When we finished it was a mixture of relief and delight
"We've worked out we travelled about 1,000 miles in total by the time we got back to Dundee.
"The final Oor Wullie was the Oor People in Merchant City in Glasgow."