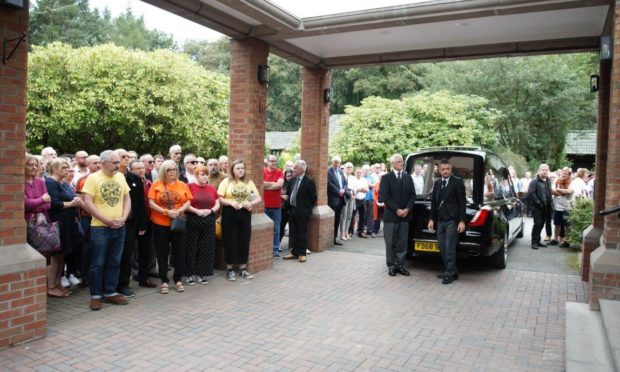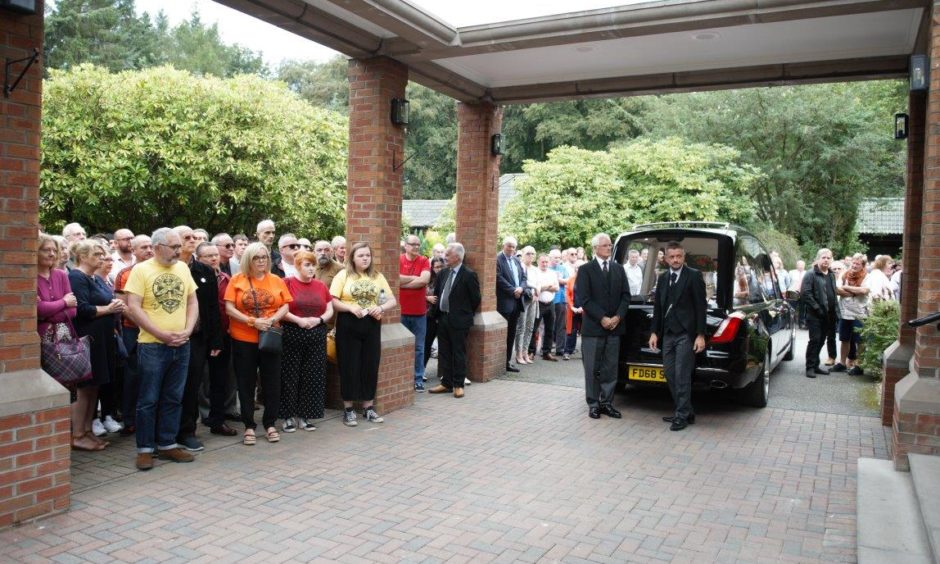 Hundreds of mourners attended the funeral of Groucho's owner Alastair "Breeks" Brodie yesterday.
The 65-year-old, who ran the ever-popular Dundee record store for almost half a century, died at the end of July following a short stay in Ninewells Hospital.
Friends, family, loyal customers and prominent figures from Dundee's music scene paid their last respects during the humanist ceremony at Dundee Crematorium.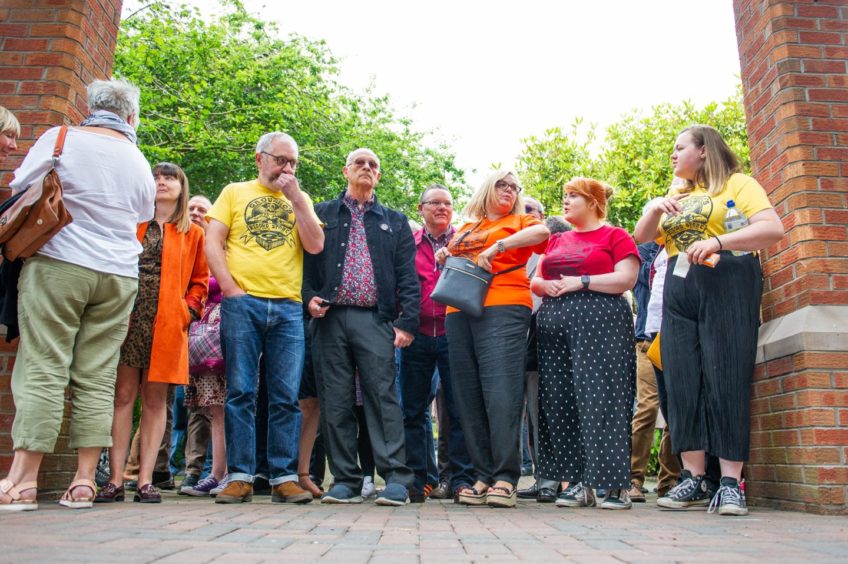 Stars such as Simple Minds' Ged Grimes and former Danny Wilson frontman Gary Clark were among the mourners.
PICTURES: Hundreds attend final farewell to Groucho's owner Alastair 'Breeks' Brodie
The send-off was so busy that dozens of people had to stand at the side and back of the room.
Those attending were asked to refrain from wearing black and instead dress with "a degree of flamboyance".
The direction was heeded by many with colourful ties, jumpers, T-shirts and accessories on show as well as Groucho's T-shirts, bags, and other merchandise.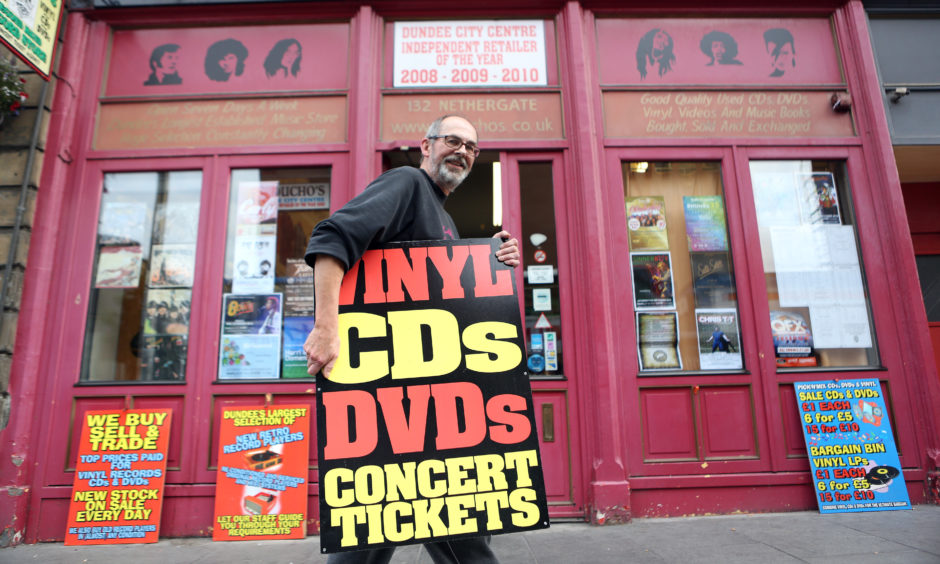 The much-loved Edinburgh-born granddad was described as an "amazing, loyal, and honest" friend to many.
His lifelong loves of music and football were both evident in the stories told during the service.
Mourners were told that as a schoolchild, Breeks' would take advantage of the fact the cross country running route passed his house and return home to listen to some tracks before rejoining the others before the end.
He was also "at his happiest" on the terraces at Tannadice Park and helped raise more than £100,000 as a member of Dundee United Supporters Society the Arab Trust.
VIDEO: 'Class act' as Dundee United fans pay tribute to Groucho's boss Alastair 'Breeks' Brodie with standing ovation at Tannadice
The emblem of the club appeared at the front of the room on two TV screens.
His nephew Chae Strathie said his uncle's personality would live on in stories that will be told "for decades to come."
Tributes paid as Alastair 'Breeks' Brodie, owner of iconic Dundee record store Groucho's, dies
Friend and fellow Dundee United fan Mike Barile said Breeks loved the club and used his influence with the Arab Trust to reinforce the connection between the fans.
He was so well known among United supporters that he was given a standing ovation during the 65th minute of the game against Inverness Caledonian Thistle on August 3.
Breeks opened the first Groucho's in Dundee in 1976 and built it into one of the most popular record shops in the country. The Smiths guitarist Johnny Marr was among its fans.
The store was threatened with closure last year after the landlord announced his intention to sell the premises. However, its future was secured when a deal was struck with the new owner and the lease was extended for another five years.