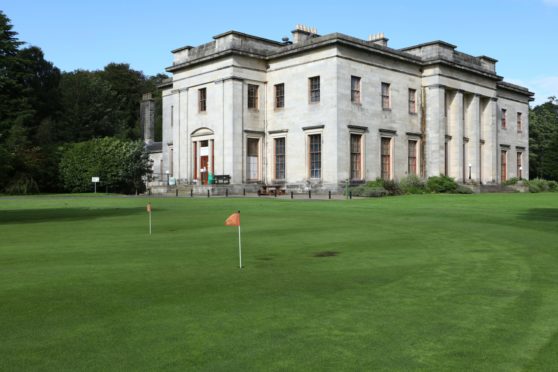 Hundreds of people have signed a petition urging Dundee City Council to rethink its plans to shut Camperdown Golf Course.
Councillors voted 14-13 in favour of closing the golf course to save more than £400,000 the local authority has to pay to subsidise its two municipal courses.
Opposition councillors claimed the decision should have been deferred as they believed the report presented to councillors on the policy and resources committee did not provide enough detail on how the savings would be achieved.
They also want to know how much it will cost to maintain the land when the course closes in April next year.
Club captain Ian McAlindon had urged councillors to grant the course a stay of execution.
He said on Tuesday he will call an Extraordinary General Meeting of the club to plot its next steps.
He said he is hopeful some way will still be found to retain the club, which opened in 1959, possibly through a third party lease.
He said: "I intend to call an EGM for the earliest convenient time so the members and committee can speak together and put together a strategy for moving forward with all proposals being welcomed for keeping the course open. "
During Monday's meeting, council leader John Alexander said the golf course is now too much of a drain on the public purse.
He said: "It's a great asset for the city.
"If the current finances weren't as they are then we would not consider closing it as an option."
Leisure and Culture Dundee director Stewart Murdoch, who will retire at the end of the year, said he was "sad" the decision had been taken to close the course.
He told the committee informal discussions with potential operators had not borne fruit.
Mr McAlindon added: "The guys who are working there are going to lose jobs, the course is going to deteriorate and I'm just disappointed in the decision which has been made without all the facts and having proper plans in place."
An online petition urging Dundee City Council to reverse the decision collected more than 500 signatures within a few hours of being launched yesterday.
Michael Feeney, who started the petition, wrote: "It's a sad and shameful day for every one of you who voted to close this brilliant piece of our city."