Michael Alexander hears how a Dundee mental health project is using World Suicide Prevention Day on September 10 as the launch pad for new films about hope.
Daniella James has never wanted to commit suicide – but there have been times when she simply wished she wasn't alive.
Born in Aberdeen and brought up in the Borders, the 25-year-old Stirling University international politics graduate, who now works in HR and payroll for Edinburgh City Council, suffered a nervous breakdown last year and had no choice other than to move back home with her mum – a woman with her own history of depression.
However, as Daniella speaks out to help raise awareness of mental health issues around this year's World Suicide Prevention Day, she says she wishes she'd spoken to someone about her problems sooner instead of being "isolated to the point of despair" and reaching crisis point.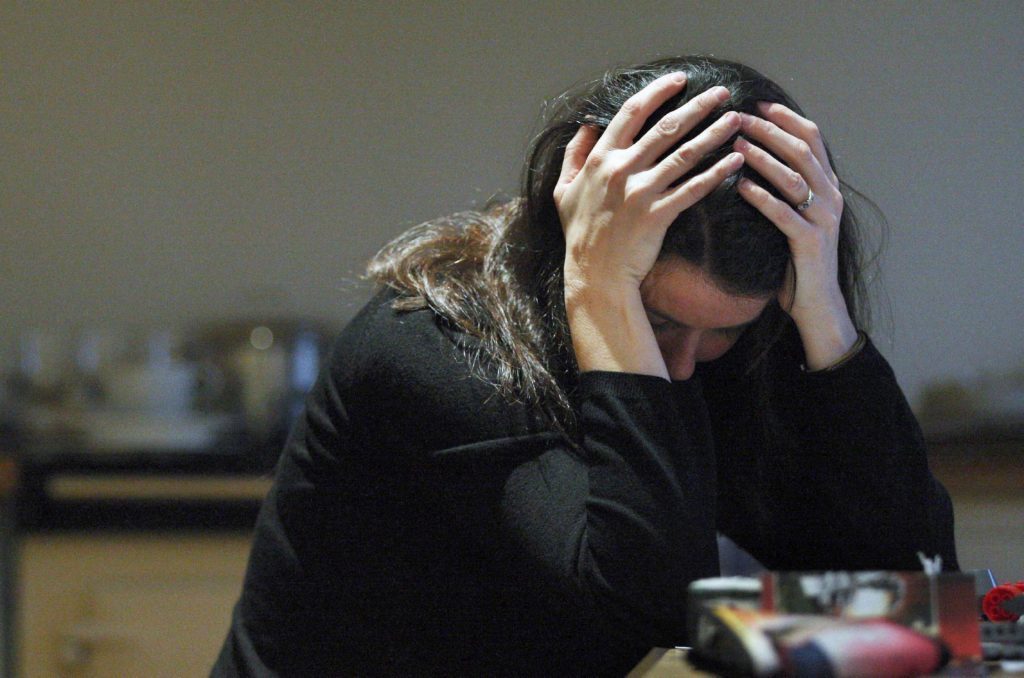 "There's not an event in my life I can put my mental health issues down to," she said in an interview with The Courier.
"It was probably just the pressure of writing my dissertation in my last year at university, possibly not looking after myself.
"I kind of suppressed those feelings during that year because I had too much to do and didn't even think about it or even want to acknowledge the fact that things were going on. I put on a brave face.
"It was probably after I graduated and the transition from being a student and being part of an institution and then being chucked out into the world and being on your own and not really knowing what to do – that is probably when I said 'oh, wait a minute'… By that time I was in a crisis."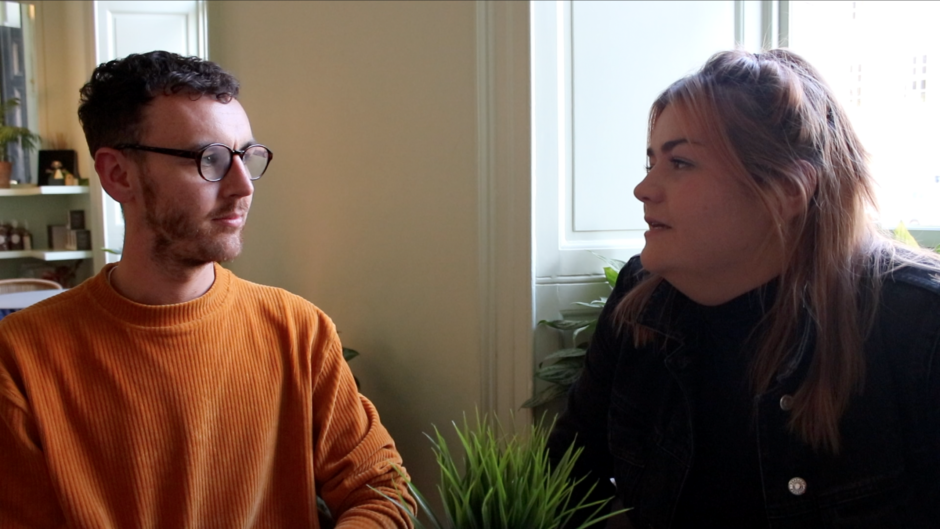 Happier and healthier than before, Daniella says she is now more into "self-help" than using mental health services. She came off medication after deciding it "wasn't for me" and thinks the "blow out" of her nervous breakdown has helped her stay positive.
But another way she is helping to give hope to others is through her support of a ground-breaking mental health film and national roadshow that launched in Dundee.
As previously reported by The Courier, the project, titled Foolish Optimism, focused on the harsh realities of three mental health sufferers and explored mental health triggers, stigma, seeking help and coping mechanisms.
Initiated by young people, and aiming to carry a message of hope, the project was brought to life by Dundee Hilltown-based arts, education and social care charity Front Lounge, who attracted funding from the Year of Young People National Lottery Fund and Life Changes Trust.
Daniella was part of the original working group that went on a residential before the film was shown to anyone and came up with a plan for touring workshops across Scotland. The aim was to "change the conversation" around mental health and build trust about speaking out.
Now, in a bid to explore the positive steps young people can take to feel better and manage their conditions more effectively, Daniella features in a follow-up film being released on Monday September 9 – the eve of World Suicide Prevention Day – the first of six new films in the run up to World Mental Health Day on October 10.
Entitled 'Things to Live For', the film captures Daniella and her friend Andrew Compston having an everyday chat about their strategies to 'keep going' and the opportunities to stay positive in everyday life.
"I think the axis now for Foolish Optimism is looking for something to move forward with looking at hope," said Daniella.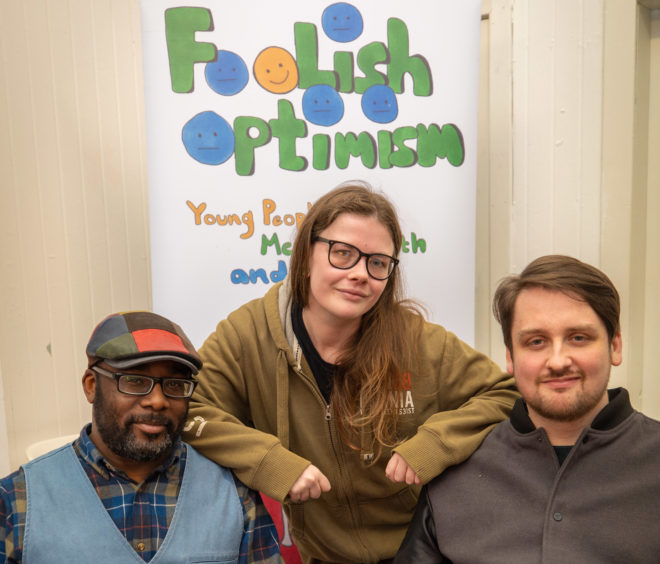 "The first part of Foolish Optimism – the first film – was really honestly quite bleak. "That was a good conversation starter and gave people a little zap to talk about things. "This kind of thing now is about actually trying to help yourself, your friends, your family – just anything that's going to give us anything to hold on to."
Daniella said her film was "literally just a video podcast".
She said: "Me and my friend in a coffee shop just talking about our mental health, but in a fairly light-hearted manner. We still talk about things that are fairly heavy but nothing in comparison to the first Foolish Optimism film. It actually seems to be more of a positive conversation – it's not a talking heads film, put it that way."
Daniella said the main message she wanted to come from the latest film is "how do you have a conversation with your friends and family about something so tragic without it causing hysteria"?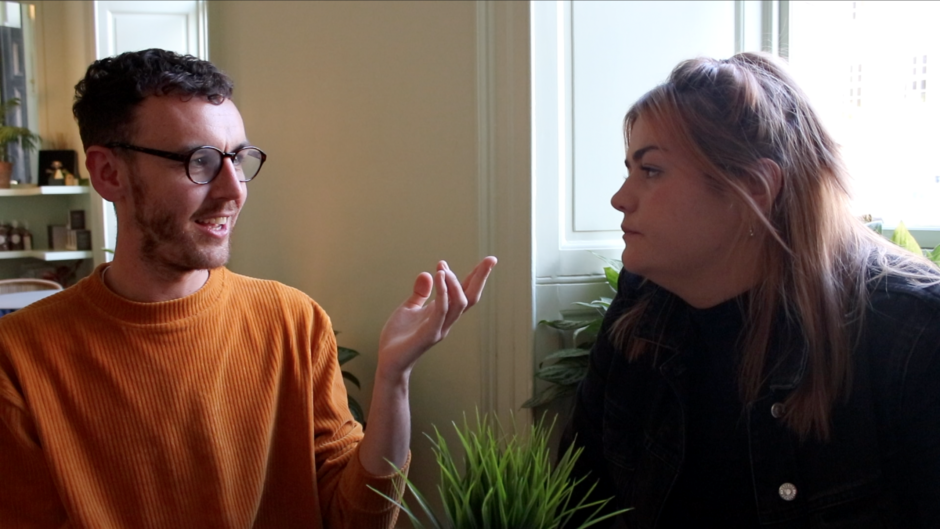 "Sometimes you just need to vocalise things that are happening in your mind," she said. "There needs to be a kind of understanding that you feel a certain way when 8/10  of your pals probably feel that way too. That doesn't mean people need locked up in a psychiatric ward or given medication!"
The other area where Daniella thinks society has a lot of work still to do is with regards preventative mental health.
"Everything that happens now is just reactive," she said. "We are waiting until people get to the point where they are having a personal crisis and reacting to that.
"I'm not sure in the point of that because it's already done or you've gotten to the point where you are ready to kill yourself.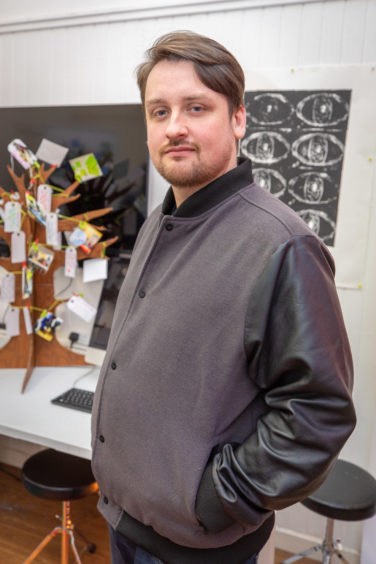 "If there was a greater understanding of why people might feel that way in the first place and where pressures in life are coming from, a lot of these issues could be avoided."
Dundee man Marc Ferguson will feature on a later film to be released on September 23.
The 30-year-old information technology professional is the voice of 'Hope in Action' which also gives practical tips on how to be hopeful, aimed at those who struggle to envisage life changing or improving.
A negative experience in a former workplace led him into what he describes as a 'downward spiral' in both his mental health and general self-care and, although he is in a better place, he remains 'in recovery'.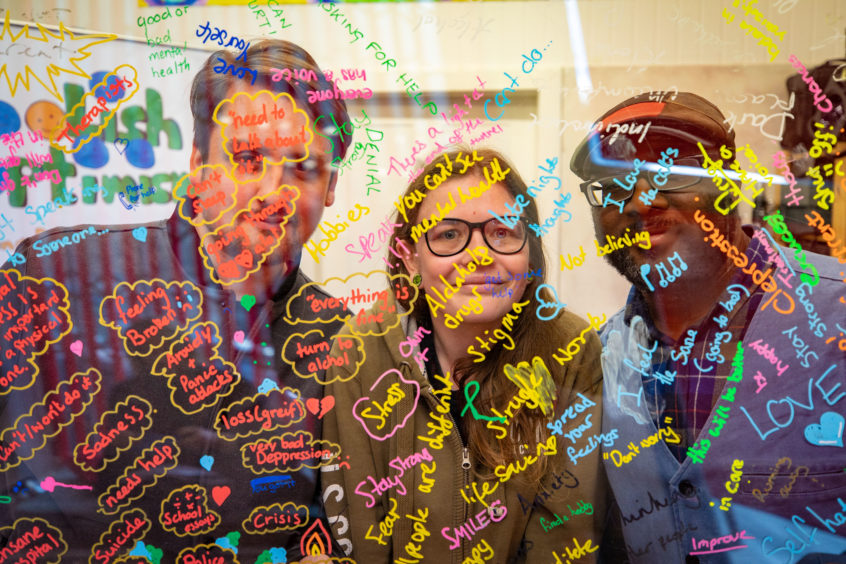 Viewing himself as a 'methodical' thinker and a 'problem solver', Marc believes that taking a practical, and not just emotional approach, can make a huge difference to those struggling with mental health, and has created a framework around three main themes:  Firstly, identify what you are hopeful for, then feel, reflect and react and, finally, pay it forward.
Marc said: "I decided to build my film around hope and how to introduce or reclaim it into your thought process.
"The first stage is identifying what your dreams and goals are, and setting incremental goals so you can gradually work towards them.  What do you want to achieve? Where do you want to be?
"The middle stage is about reacting to and reflecting on failure, an inevitable part of goal setting!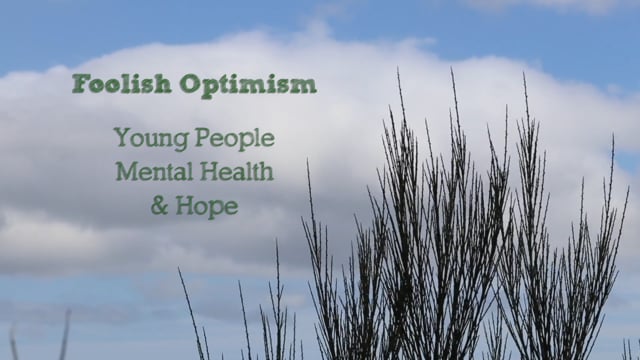 "Acknowledging how you feel when you hit a low point is crucial because repressing these emotions can create a whole load of new problems.
"It's then about reacting, turning hope into action, not just an emotion, taking the step that's required to try and reach that goal, however small that step is. After all, nothing will change if you don't take action.
"The last stage is about refining your outlook based on changing circumstances and learning lessons from previous failures. You can then use these experiences to help others in your community and social circles – hope is contagious and you can really help your friends and others you come into contact with by sharing your experiences.
"In my opinion and from my experience, if everyone could take these steps, mental health wouldn't have reached the crisis point that it has reached today."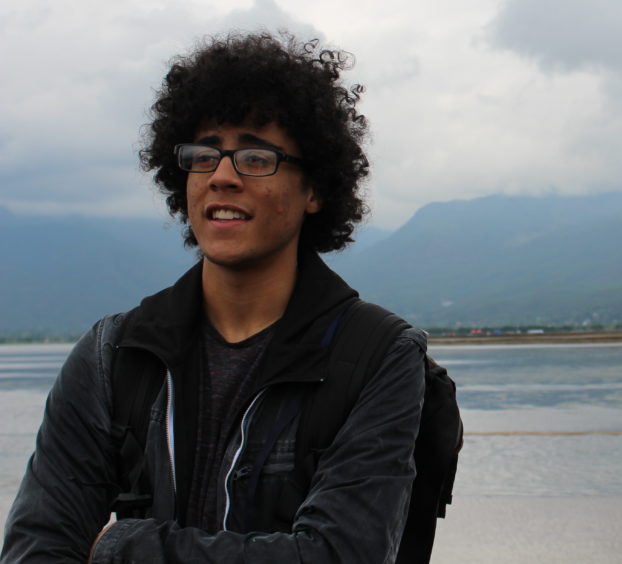 The films have been made by Nathan Inatimi, supported by Jack Stewart, Shona Inatimi and Andrew Brough all part of The Aperture Project, also a Front Lounge initiative with support from Sonia Napolitano, Elixabele Riley, Rhian Malcolm and Ailsa Purdie.
*For more information, and to watch the first and future films, go to https://www.foolishoptimism.org
For support in dealing with mental health issues visit https://www.mindfulnessscotland.org.uk/ ,  https://www.samaritans.org/  or https://habitica.com/static/home