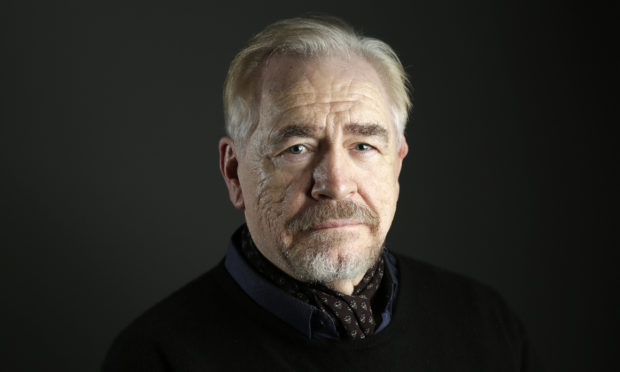 Outspoken Dundee actor Brian Cox has branded US president Donald Trump a "pink Pinocchio".
In an interview with US magazine Variety , the actor, who stars in the acclaimed series Succession, said the current political situation in the US and UK was so "ridiculous" drama cannot compete.
Cox, who recently signed a 12-point declaration of guiding principles for Scottish independence, said both Trump and Prime Minister Boris Johnson were guilty of repeatedly lying to the public.
"You couldn't write this stuff, it's so ridiculous," he said.
"We have this pink Pinocchio in the White House and I'm surprised his nose doesn't penetrate the television screen, the amount of lies that man talks.
"We have a similar thing in the UK with our Prime Minister, God knows how much longer he's going to be Prime Minister, but it's kind of nuts."
The Dundee-born actor added: "I think that everybody is running around like headless chickens because nobody has ever seen this kind of animal at work before, the kind of mindlessness of him.
"And, now what's happened to Turkey and Syria. The man is such an idiot, he really is.
"It's unbelievable to be living in this time and seeing this kind of… drama, drama looks so tame compared to what's going on."
The HBO series Succession concluded its second season this week and has already been commissioned for a third series.
In it, Cox plays a media tycoon called Logan Roy who, like the actor, was raised in Dundee.
His character returned to the city for the eighth episode of the series, which featured scenes shot at V&A Dundee and Magdalen Green.
The actor also revealed in an interview with Sky Statement that he believes Jacob Rees-Mogg is "nice" even though he detests his politics.
He said: "I can't stand  Boris Johnson, I can't stand Jacob Rees-Mogg, the whole bunch.
"Rees-Mogg, who I have met, is a nice man, but what Brexit stands for is a feudal vision of England that Johnson represents, and (Michael) Gove is a jumped-up version of that."