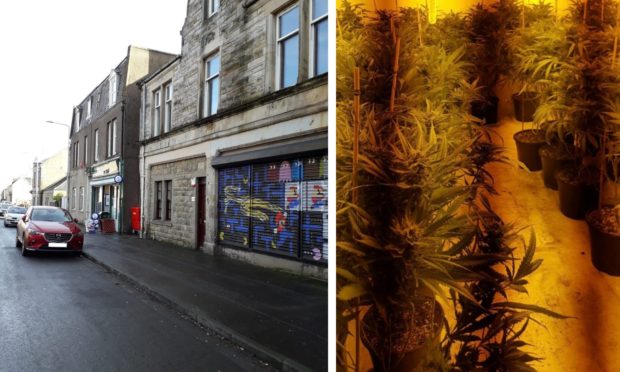 Police seized £50,000 worth of cannabis plants after swooping on a flat in Buckhaven.
Local residents said officers in "riot gear" raided the flat in Randolph Street on Tuesday morning.
When police gained entry more than 200 cannabis plants were found inside.
There was nobody in the property at the time and police have appealed for the public's help in tracing the owner.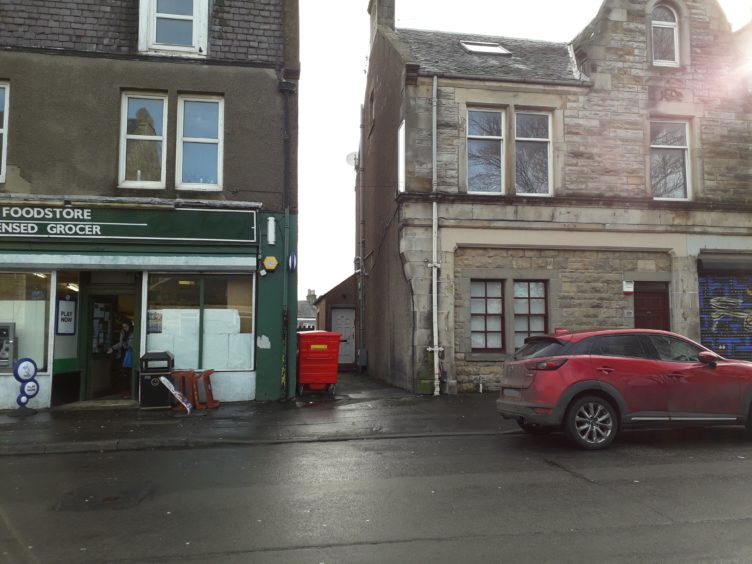 A Police Scotland spokeswoman said: "Police in Levenmouth have recovered £50,000 worth of cannabis after executing a warrant.
"Officers entered a property in Randolph Street, Buckhaven, around 9.30am on Tuesday and discovered 213 plants with an estimated street value of £50,000.
"There was no-one in the property at the time and inquiries are ongoing to trace the owner.
"Anyone with information is asked to contact us on 101 quoting incident number 0688 of February 18."
Anyone lost their crop? One similar to this was found in Buckhaven yesterday. 213 plants with a steet value of nearly £50k safely stored ready for the owner to pop in to claim it. 🌱 #HashInTheAttic#BlawPatrol #IndoorGairdenCentre#Doobies#OpProspect pic.twitter.com/DnmPaYy7hR

— Levenmouth Police (@LevenmouthPol) February 19, 2020
Levenmouth Police posted the appeal on Twitter, urging the owner of the drugs haul to "pop in and claim it".
Regulars at Burts Bar in the street described seeing the drama unfold on Tuesday morning.
One customer, who did not want to be named, said police activity appeared to centre on the lane beside the convenience store.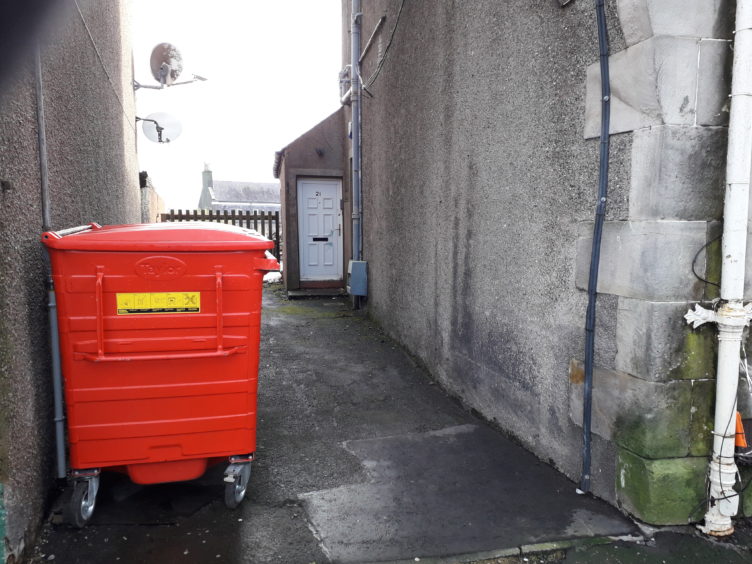 "It was at the close next to the shop," he said.
"There were about eight or 10 of them. One had a ladder, so maybe they were going into the loft.
"A couple had riot helmets and the gear and everything on. I don't know if they were expecting trouble."
He added that he had "no idea" who was living in the flat at the time.
"It's right on our doorstep. You don't expect it," added a member of staff at the pub.
A police van was said to have been parked outside the lane for most of the day on Tuesday while officers removed the plants in large bags.
According to local residents, police returned to the scene briefly on Wednesday.
A man who works in the street said: "There was one van parked across there all day. A couple of guys were taking stuff away.
"It's the kind of thing people wouldn't bat an eyelid about in this area."
In May 2017, a cannabis farm was discovered around the corner from the latest haul, in Diadem Place.
Plants worth an estimated £10,500 were seized.
At the time, police highlighted the fire risks associated with the "basic" equipment often used in the cultivation of the class B drug.
Earlier this month, a Vietnamese illegal immigrant was jailed for 16 months for his involvement in a cannabis plantation at a house in Dunfermline.
Phuc Duck Ngo, 22, claimed he had only arrived at the house in Keir Hardie Terrace two days before and was working as a "gardener" for the illicit crop.
The drugs enterprise was uncovered as a result of investigations into human trafficking by an English police force.