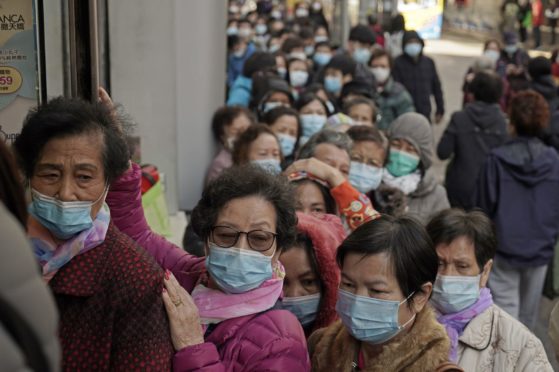 Householders are being hit by a new wave of scam calls exploiting the coronavirus pandemic.
Callers trying to sell overpriced masks are plaguing the public over the phone, claiming they must wear face coverings while outdoors.
Katherine Hart, lead officer with the Chartered Trading Standards Institute, warned people to be on their guard against those trying to make money at a time of heightened vulnerability.
She urged people to put the phone down on rogue callers and block their number if possible.
Ms Hart, who is from Fife and works in Angus, said there were two versions of the call.
One involves a recorded message and the other a live person, both of which are misleading by claiming that mask-wearing is necessary.
The live caller quotes a price of £29 for two masks, two hand gels and gloves and requests an address and payment information.
Ms Hart said: "The coronavirus pandemic lockdown has led to a surge in suspicious activities, including all kinds of scams, and the phenomenon of price gouging.
"These calls are yet another example of opportunists attempting to make money dishonestly during a time of heightened vulnerability.
"The public should be extra suspicious of cold calls in the present climate, especially those asking for payment details.
"I am concerned that many more people, particularly the elderly under lockdown at home, might be more susceptible to these opportunists.
"If receiving a call like this, they should put down the phone, and if they have the facility, block it."