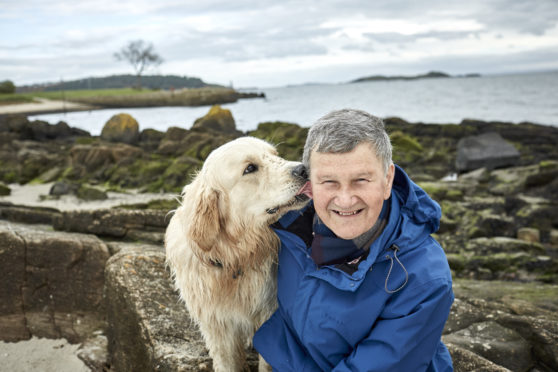 A retired GP from Fife has urged people to help kick-start life-saving cancer research so patients like him do not get left behind amid the coronavirus crisis.
Rob Lester, from Dalgety Bay, was diagnosed with prostate cancer in 2012, at the age of 55.
The cancer was already advanced and had spread to the bone.
Though he hoped to survive five years, he has been on the targeted drug abiraterone for around eight years, which he says has given him a new lease of life.
The treatment was discovered and jointly developed by The Institute of Cancer Research, London, and has benefited hundreds of thousands of men with prostate cancer.
Rob is backing a major fundraising appeal launched by The Institute of Cancer Research (ICR) – a charity and one of the top centres in the world for innovation – and he is calling for others to support the work.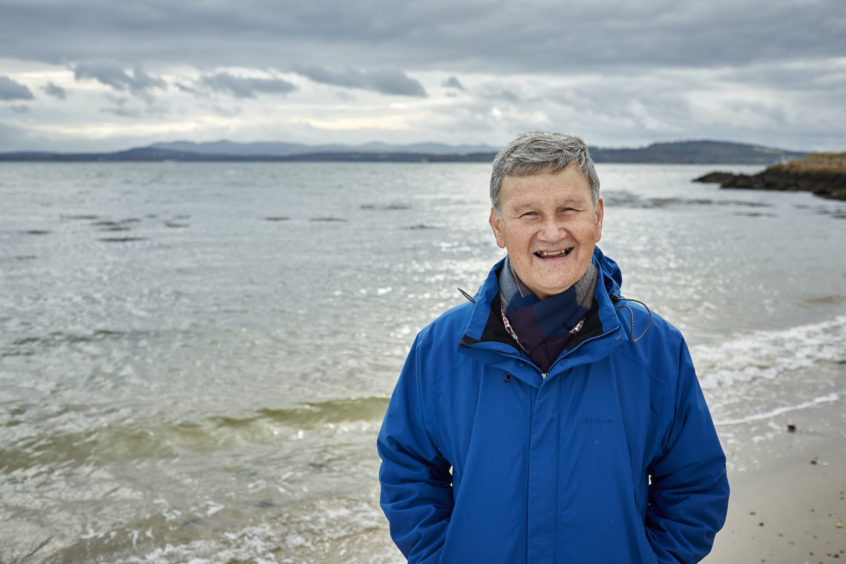 The appeal comes after the ICR was forced to put vital work on hold and close the majority of its laboratories because of the pandemic.
Money for research is drying up due to cuts in grants and the cancellation of major fundraising events.
The ICR has begun to ramp up its laboratory research again but Covid-19 has left many cancer patients more vulnerable than ever as they now face delays in diagnosis and treatment.
Rob said: "When I was first diagnosed, I honestly didn't think I had much of a chance.
"I had hoped I would survive five years but then I got abiraterone and that was like winning the lottery.
"Abiraterone has given me hope – not only have I survived but I've been able to enjoy my life and have a great quality of life.
"I often don't think about the cancer now. I've been able to take up things that I didn't do before – I've joined a walking group and now we do walking holidays.
"We're looking at the map and thinking of places that we'd like to go. I live what I would call a 'normal' life.
"For the future, I would really hope to keep living a bit longer, live a normal life and treat the cancer as something that you cope with, rather than something you fight.
"My treatment has given me a new lease of life, and now every day is precious.
"That's why we need to support the ICR today, so they can get their life-changing research up-and-running again, to help more people to live a good life with cancer."
Modelling carried out by experts at the ICR has demonstrated just a three-month delay in surgery could lead to 5,000 extra deaths.
Professor Paul Workman, chief executive of the ICR, London, said: "Thanks to research, we are already making great progress against cancer, with diseases that just a few years ago were lethal now increasingly manageable for patients long term.
"However, the coronavirus pandemic has been a major setback and it has been devastating for our researchers to step away from the lab bench, and to press the pause button on their work to improve cancer patients' lives.
"Sadly, cancer has not been self-isolating during this time and the need for our work continues to grow."
Donations can be made to the organisation via ICR.ac.uk/KickstartICR