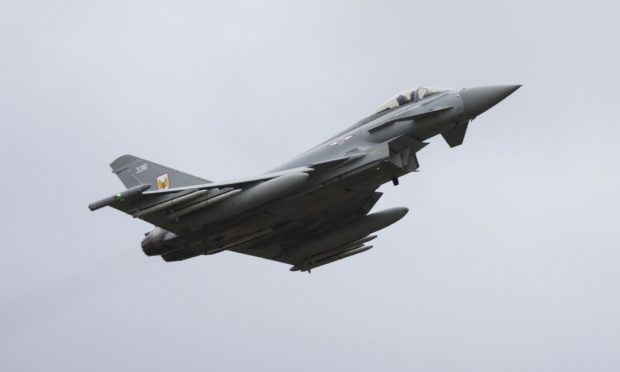 The roar of jets could again become a more common occurrence in the skies over North East Fife after it emerged the Ministry of Defence (MoD) has ambitions to increase the use of Leuchars airfield by military and civilian aircraft.
However, the MoD has confirmed there is "no intention to permanently base military aircraft at Leuchars" amid speculation that RAF squadrons could be relocated to Fife just five years after the RAF base was controversially closed and handed over to the Army.
In a Defence Infrastructure Organisation tendering document seen by The Courier which invites early stage engagement from contractors who may be interested in building new fuel storage facilities at Leuchars, it states that there is "now an appetite to increase usage of the airfield by UK military aircraft and other NATO partners both for exercises and operations, and to expand the use of commercial and business aircraft."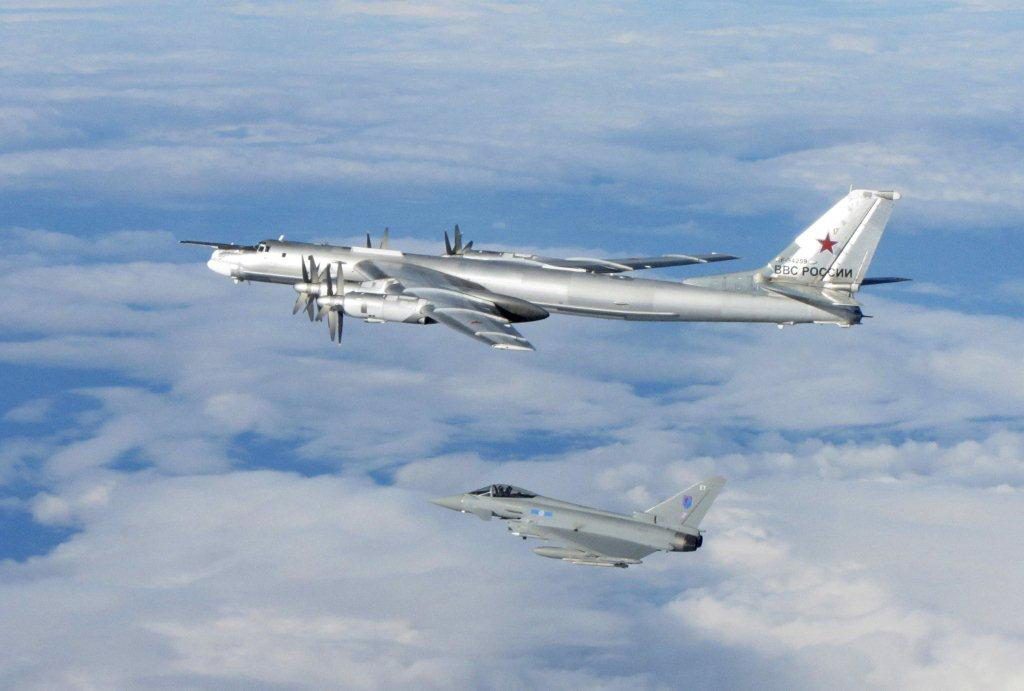 The document, posted on a defence contractors' website, states there is a "perceived demand for circa 5.5 million litres" of F34 aviation fuel per annum at Leuchars with possible increasing demand from commercial aircraft.
Leuchars airfield operated as RAF Leuchars until 2014 when, after a century of aviation, the airfield operations were downgraded, and the station was officially taken over by the Army in March 2015.
A skeleton crew of 55 RAF were retained to operate Leuchars as a diversionary airfield.
At that time the Bulk Fuel Installations on site, and all related pipelines for bulk fuel resupply, were closed and decommissioned.
However, the airfield at Leuchars continues to be used as a relief landing ground and exercise staging area, and, in non-Covid times, has been well used by private jets attending international golf tournaments in St Andrews, raking in £454,000 for the MoD in landing fees between 2008 and 2014 alone.
The MoD has previously said  it is content "in principle" to speak to any organisation that wishes to look into the use of Leuchars as a commercial airfield – provided any plans reflect the fact it will continue to be a military base.
To support these ongoing activities, the MoD has confirmed it is examining potential options around fuel related infrastructure and services for military and commercial use.
The tendering document states there is a "regular and enduring requirement for aviation (F34) fuel for the UK Ministry of Defence (MoD) to be supplied at MoD Leuchars".
F34 aviation fuel is currently provided from a bulk fuel tanker at RAF Lossiemouth into one of three MoD owned and operated fuel bowsers that then travel to the airfield at Leuchars to fuel visiting aircraft as required.
The document states: "The lack of any bulk fuel storage at MoD Leuchars currently limits the number of air movements that can be accommodated at MoD Leuchars."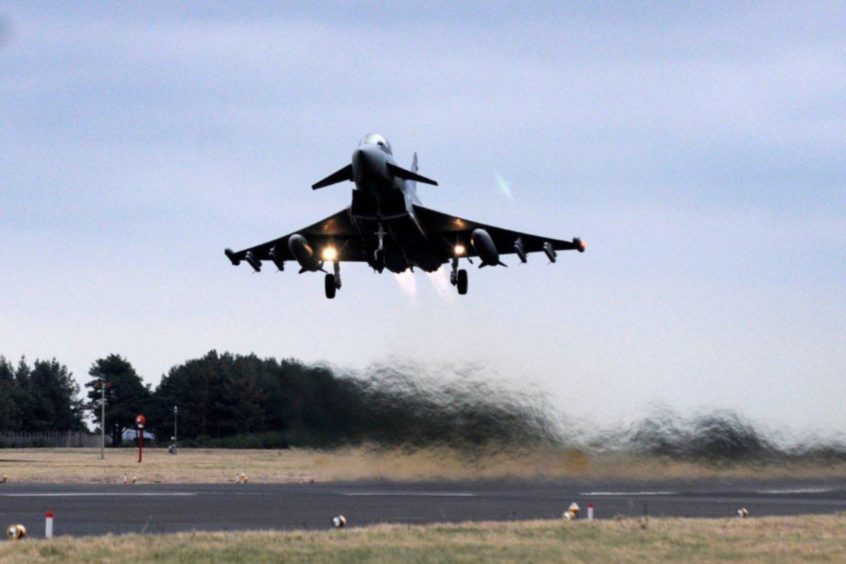 However, confirming there is no intention to have a second airbase in Scotland – just weeks after RAF Lossiemouth Typhoon jets were temporarily stationed at Leuchars to allow the £75 million resurfacing of their Moray runway – an MoD spokesperson told The Courier: "There is no intention to permanently base military aircraft at Leuchars airfield".
North East Fife MSP Willie Rennie described Leuchars as a great asset for the defence of the country and said it is "very good news that the RAF plan to make greater use of that asset".
He added: "The new investment is good for the base too as it means that the opportunities for even greater use is possible.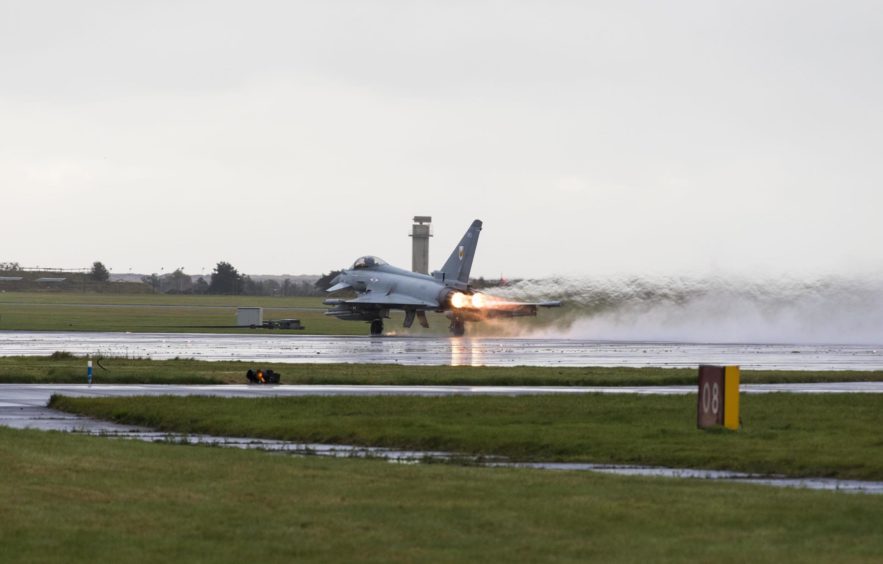 "We see from the Open Championship, the commercial potential there is and I would be keen for commercial opportunities to be explored further.
"All this interest shows that there's a lot more to give at Leuchars.  I will do what I can to support it."
North East Fife MP Wendy Chamberlain said: "I'm excited to see what further contribution Leuchars can make in the future, and in consultation with the local community and what they see as its future, to discuss this with the Ministry of Defence.
"Even since the RAF left Leuchars in 2015, it is still a fantastic asset for North East Fife supporting local jobs as well as helping put North East Fife's national contribution on the map.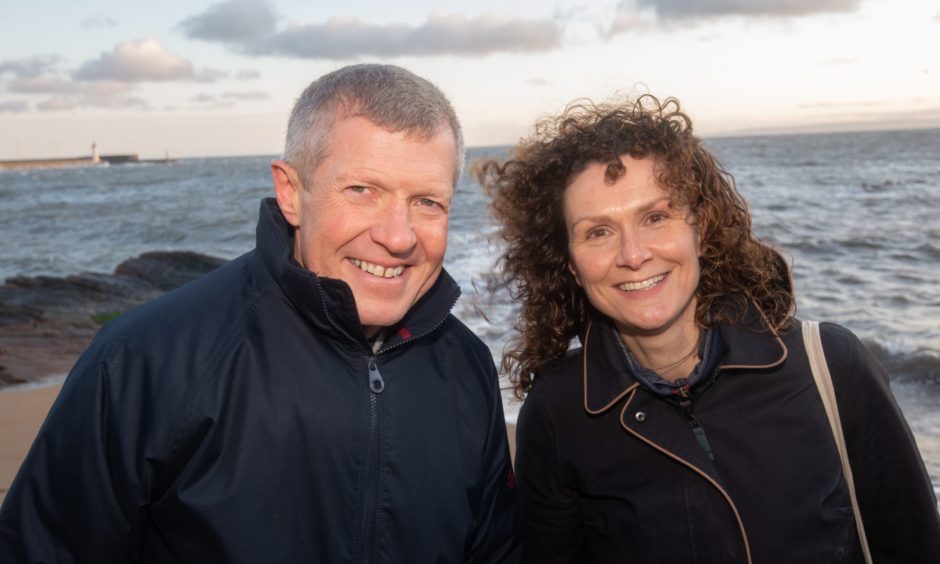 "I hope that any changes to the set up at Leuchars is done in such a way that the local community here in North East Fife benefits. I will continue to bang the drum of its benefits in Parliament."
The Courier told in April how old aircraft hangars are among a collection of buildings at Fife's former RAF base being converted for the army.
With Leuchars home to the Royal Scots Dragoon Guards, there have also been calls for the Black Watch to be brought "home" to Fife and for Leuchars to become Scotland's army hub.