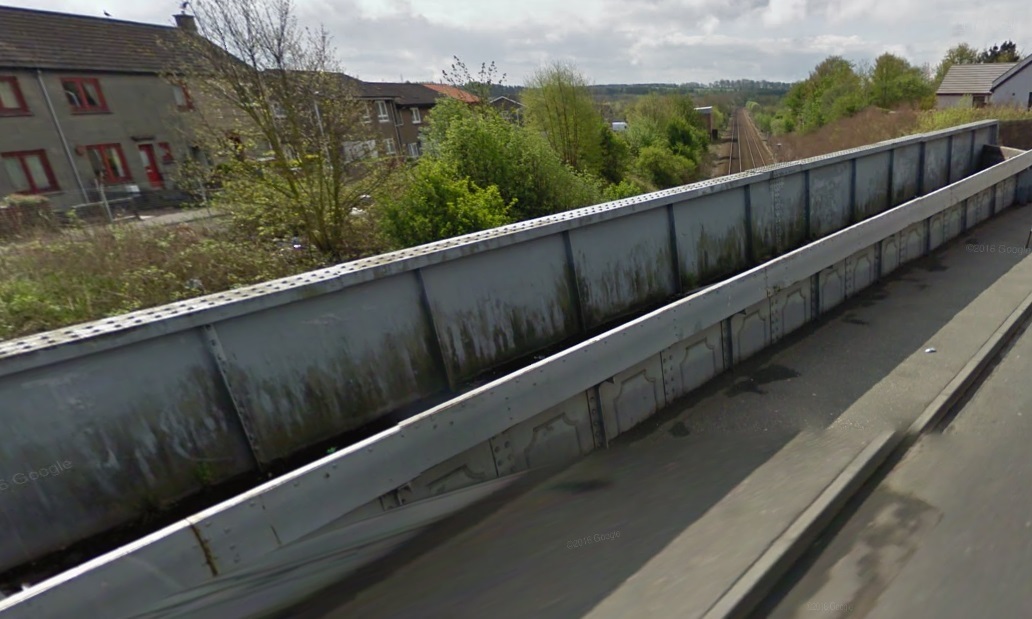 Serious question marks have been raised over the safety of several Fife bridges after it emerged £21 million worth of work is needed to tackle the maintenance backlog.
A new report, set to be considered by councillors next week, has revealed that 55 bridges need to be either strengthened or replaced across the region, although there is not enough cash available to properly tackle all of the issues identified.
The B981 Broad Street railway bridge in Cowdenbeath, which needs to be replaced at a cost of £3.2 million, is of "particular concern", the report adds, given that the level of decay is significant and that many temporary repairs have already been attempted.
A feasibility study is now due to be carried out to consider strengthening or replacement options on that structure, while a similar study has been planned for the B9037 Gilanderson railway bridge in Torryburn, which needs to be replaced at an estimated cost of £2.6 million.
The report will make grim reading for Fife councillors already faced with trying to meet an estimated £91 million shortfall in the local authority's budget over the next three years.
Ken Gourlay, head of assets, transportation and environment, conceded that long-term deterioration remains a concern as "resources are insufficient" to address the outstanding work.
"The backlog requires to be strategically managed and continued investment in Fife's bridge stock is necessary to counter long term deterioration and keep our bridges safe for use and fit for purpose and to minimise restrictions on Fife's road network," he stated.
Capital investment of nearly £5.7 million has been allocated to bridge works between now and 2025, although money will be spent from the revenue budget on low value schemes and reactive maintenance.
Fife Council maintains 432 road bridges and 278 retaining walls with a total replacement value of around £372 million, and the majority of Fife's bridges – 74% – have condition ratings of "good" or "very good".
However, the remaining 26% are classed as just "fair", "poor" or "very poor".
Sixty-five bridges are deemed to be below standard, the report adds, and need special measures to ensure they are safe for use.
Indeed, currently one in eight Fife Council-owned bridges fail assessment under European standards, and one in 16 have unacceptable height, weight or width restrictions.
As well as the key priority projects identified in Cowdenbeath and Torryburn, Mr Gourlay noted that the Levenmouth Sustainable Transport Study Scottish Transport Appraisal Guidance (STAG) recommends the replacement of the Levenmouth Rail Bridge.
"Given the condition of the bridge and the impact of the 18T weight restriction on local bus services and HGVs, we have included this scheme within the current capital programme," he added.
"Nevertheless, we shall continue to monitor the progress of the STAG and will, if the outcome is favourable, actively seek funding from both internal and external sources.
"We shall continue to keep the condition of these bridges and other structures under review and shall look for opportunities to take forward future capital bids during the lifespan of this programme."