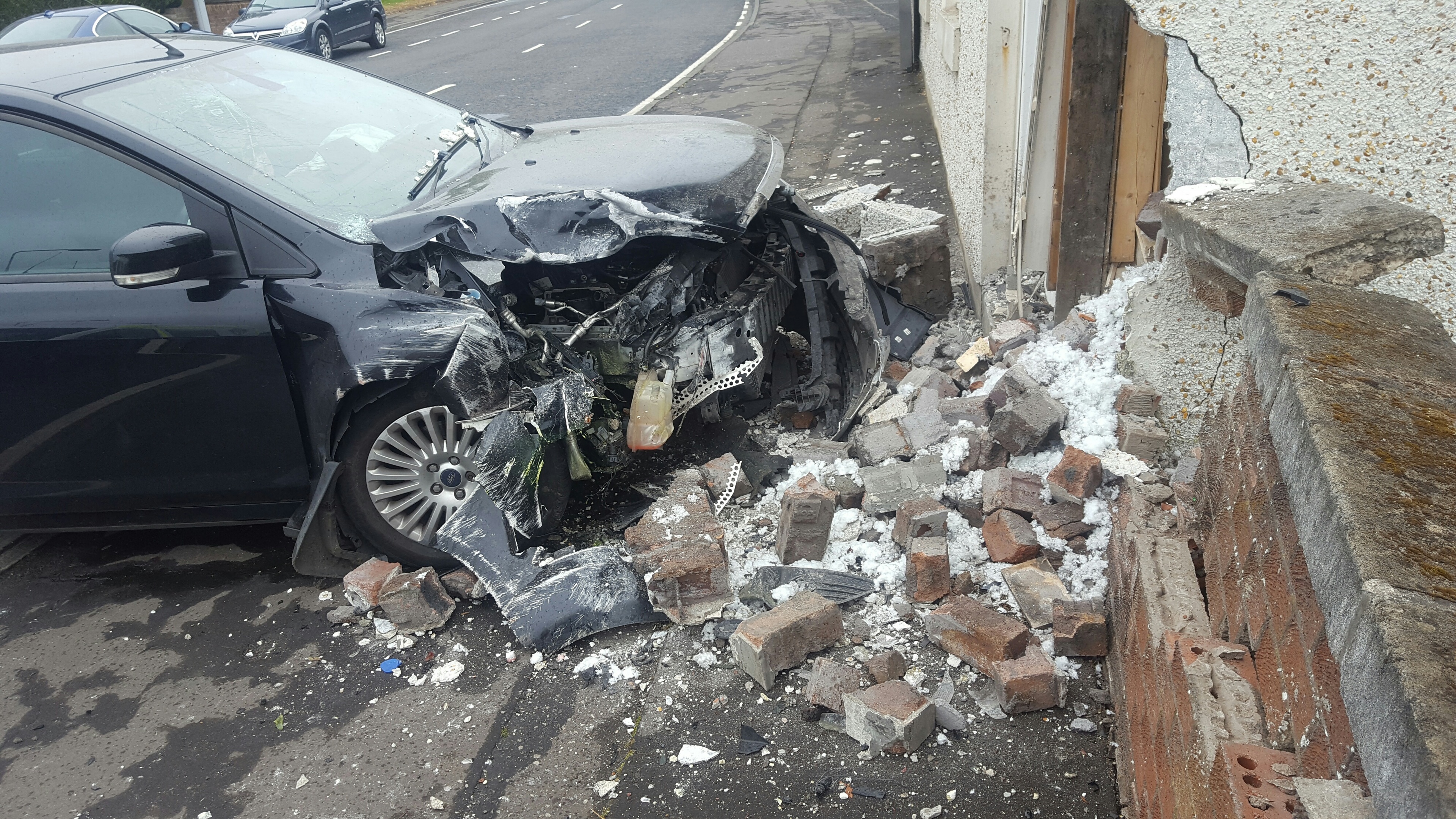 A Fife man has told of his miraculous escape after a car careered into his house  – just a matter of yards from where he was sitting.
Pete Murphy, 63, somehow escaped unscathed when a black Ford Focus ploughed into the side of his property in the village of Crosshill on Saturday afternoon, causing extensive structural damage.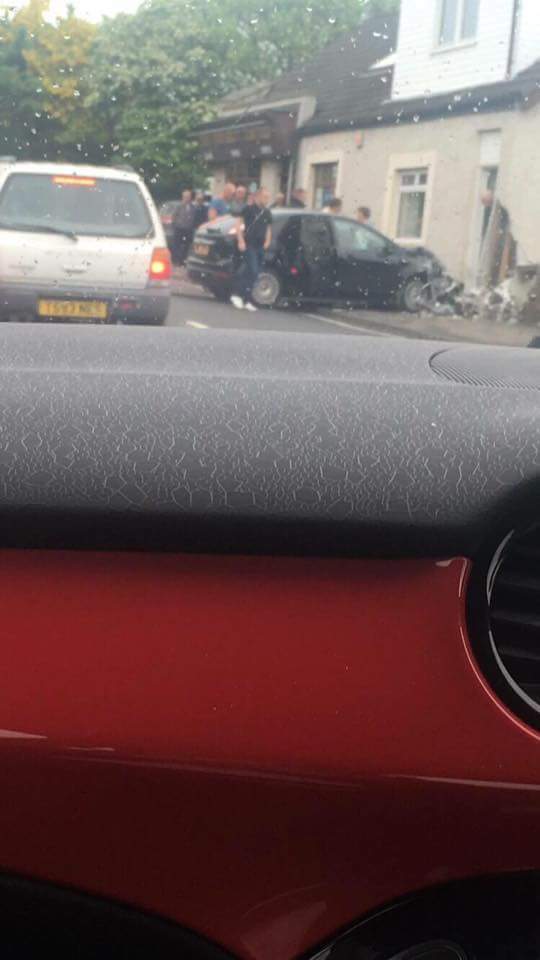 The male driver of the vehicle, Barry Moon, was taken to Kirkcaldy's Victoria Hospital for further treatment but also incredibly avoided serious injury, while his wife Michelle and two children – who were passengers at the time – were checked over at the scene but were said to be unhurt.
Police are now investigating the crash, which took place on Main Street shortly after 4pm, and officers have conceded that someone could easily have been killed – given the fact that the Benarty Tavern pub is situated next door to Mr Murphy's house.
Mr Murphy was relatively calm about the drama that had unfolded less than 24 hours previously and was keen to find out how Mr Moon was.
"I was sitting here in my chair and the next thing there was this almighty bang," he said.
"I couldn't believe what I was looking at – the front door was pretty much lying on me and all the brickwork was all over the place.
"It was a right old mess and then basically the fire service and ambulance turned up.
"The driver was quite distressed and confused and I'm not sure what happened, whether he had taken some sort of turn or what, but he obviously lost control of the car.
"Whatever happened, everybody's been very lucky.
"My pregnant daughter Danielle is usually here as well and usually parks out there too, so if it had been through the week then who knows what could have happened."
Mr Murphy's wife Carol had been in the kitchen at the back of the house at the time and was also stunned by what happened.
"I heard this loud bang and I thought he had fallen through the window," she said.
"I couldn't believe what was happening. We got quite a fright but thankfully everybody seems to be OK.
"It could have been a lot worse, especially with people from the pub walking back and forward.
"You can replace everything else, I'm just pleased everybody is fine."
Remarkably, Mr Murphy revealed that a car has crashed into his house before, and he is now anticipating a lengthy and perhaps difficult few conversations with his insurance company.
"That car went into the side of the house 20-odd years ago and most of the impact was absorbed by the wall next door, but the driver couldn't take the turn in the road," he recalled.
"I haven't had a claim on my insurance in years and this is third one in three months – I crashed my car, my garage went on fire and now this!"
Mr Moon was recovering in hospital yesterday but took to social media to thank people for their concern, adding that he intends to visit Mr Murphy and his family when he gets out.