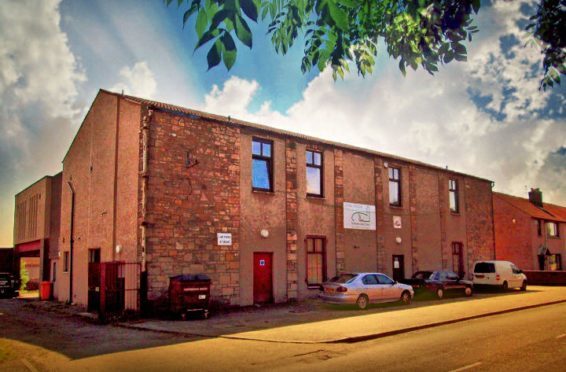 Dunfermline Central Mosque has been attacked in a vile act which has shocked the local community.
In an appalling incident, someone left the door and doorstep of the Woodmill Road Mosque covered in bacon in an act described as a "deliberate symbol of hatred chosen as Muslims and Jews do not eat pork."
The incident happened on Saturday — the same day as the congregation at the mosque held a race against racism event in the town.
Worshippers said the vast majority of the people of Dunfermline had shown nothing but love and support.
"We had ourselves felt that we did not face the same issues and hatred as other parts of the UK suffer from, and it has left us all shocked," a mosque spokesman said.
He added that the community recognised this hatred was driven via social media and pledged to continue to work with local and national government in how to tackle the issue.
In a statement, the mosque said: "It's a shame that a minority within society want to only promote hatred and fear, who refuse to engage and get to know us, but we do recognise it is just a minority of people with this hatred of others."
The Muslim community is being asked to be vigilant with Ramadan approaching.
"Our message to the haters is we are not intimidated, we shall not be bullied and this only motivates us to do more and reach out to our neighbours in Dunfermline.
"Ignorance and hate will never divide us."
Support has come from the Church of Scotland's Presbytery of Dunfermline.
Rev Dr Iain Greenshields, clerk to Dunfermline Presbytery, said: "We are very disappointed to hear this news.
"We believe much of this is sparked by social media and belongs only to a small minority who themselves have no strong or personal religious convictions.
"We abhor the actions of this minority in Dunfermline, which is a very tolerant society, and offer our unstinting support to our Muslim neighbours.
"We will be writing to all schools in the area suggesting that as part of their assemblies they challenge any hate campaigns on social media."
---
"Love always wins"
The vile attack has prompted a wave of goodwill messages from members of the public, praising the mosque's efforts to promote good community relations.
Adam Reid said: "I hope the people responsible are caught. I apologise for them as I doubt they will."
He added: "We are all Scots, we are people and I personally will not stand for others trying to intimidate and belittle.
"Diversity is the spice of life. I hope this does not build any more barriers than already exist."
Josephine Cameron posted: "I am in tears with the horrendous actions that could only have been carried out by complete idiots.
"I am hopeful that once these so called people have realised the severity of their stupidity will then question themselves for acting out in an unjustified manner. I am thinking of all the wonderful people connected to such a wonderful place of peace."
Sid Akbar responded: "I've read the comments and as the guy who had to deal with the bacon I'm not taking it lightly as it was a deliberate action and as a Scottish Muslim I am feeling very proud to see so much love and support from the people of Dunfermline.
"United we stand against ALL extremists who want to see division, hatred and fear in our communities. Love always wins."
A Police Scotland spokesperson confirmed they were investigating a report of hate crime which took place at Dunfermline Central Mosque at around 2am on Sunday April 29.
They added inquiries are ongoing and anyone with information which can help trace those responsible is asked to contact Police Scotland via 101, quoting incident number 0717 of 29 April.
Alternatively a report can be made to Crimestoppers on 0800 555 111.