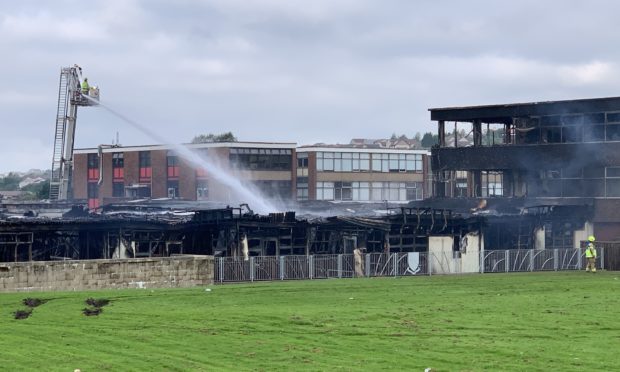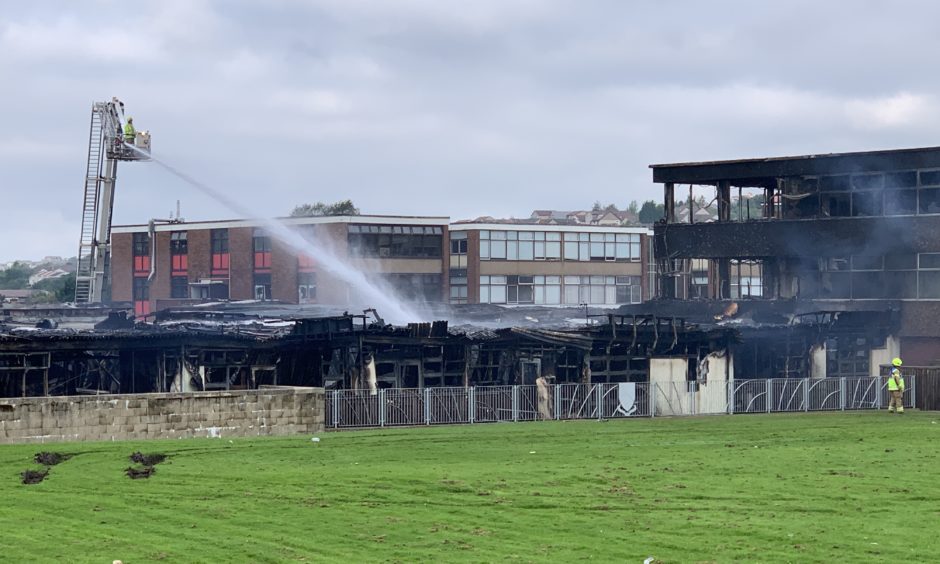 Tens of thousands of pounds has been donated by the generous community determined to help fire-hit Woodmill High School get back on its feet.
An online Just Giving page appealing for donations to replace lost equipment and resources following the blaze at the Dunfermline school on Sunday has now collected more than £11,000.
A £50,000 bequest from bosses at the Sky contact centre in the town has also significantly boosted coffers.
Meanwhile, collections are being held at other schools and businesses across the region and a community fund has been set up as people rally round to help in any way they can.
Karen Anderson, who is co-ordinating the Just Giving page said the aim was to establish a charity to ensure all funds went directly to the school cause.
"There are lots of community activities on the go by many, many people who want to help our young people," she said.
"There will never be enough thanks to recognise the generosity and kindness that has been shown."
A spokesperson for Sky said many members of its staff and customers had been affected by the inferno, which at its height saw more than 80 firefighters tackle the flames.
"We're passionate about making a difference for our people, our customers and our communities and that's why we want to donate the money towards the school's recovery plan," he said.
Carrie Lindsay, executive director of education and children's services with Fife Council, said everyone was extremely grateful for the community's generosity.
"We're still in the process of seeing what's recoverable from the old school," she said.
"A lot of IT equipment has gone but we don't know what else yet."
Education convener, SNP councillor Fay Sinclair, said the public's support had been overwhelming.
"Thank you to all the community for their patience and for their fundraising efforts," she said.
"Everything that everybody has done has been overwhelming."
A demolition crew arrived at the fire-ravaged site on Friday as contractors prepared to bulldoze the worst-affected parts of the building.
Work to take down the department of additional support (DAS) wing is to start imminently, Fife Council said.