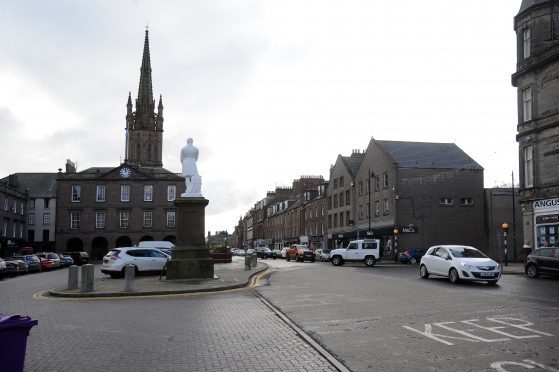 A "Good Samaritan" was sexually assaulted by a man she was helping as he lay on the ground, apparently having a fit on Montrose High Street.
Steven Dunn groped the woman, who had been on her way to a bar when she stopped to help him, then assaulted paramedics and bit a police officer. He knew he was Hepatitis C positive.
The woman reached the opinion Dunn was faking the fit and was "visibly upset" when police turned up.
Dunn, 43, had been withdrawing from heroin and then consumed alcohol and Xanax on the night in question, Dundee Sheriff Court was told.
The incident happened at 7.10pm on July 29.
Prosecutor Saima Rasheed said: "The complainer and a friend were walking on the High Street to go to a bar when they observed the accused lying on the ground.
"He appeared to be suffering from a fit and they put him in the recovery position. They were of the opinion he was pretending.
"He squeezed the complainer's leg and breast and continued to grab her midriff. He was restrained and she moved back."
Paramedics arrived and Dunn punched one of them on the leg and another on the chest, while swearing at them.
Police were called and Dunn became more and more aggressive while in the back of their vehicle, threatening to kill officers and spitting over the windows and seats.
He was placed in a spit hood and leg restraints, which were removed when they arrived at police headquarters on Bell Street.
While at the charge bar, Dunn lunged at an officer and bit his hand.
The officer had to have a number of medical appointments to confirm he had not contracted Hepatitis C.
Solicitor Ross Bennett explained Dunn, originally from Stoke, had issues with authority and possessed a number of convictions relating to fights with police.
Mr Bennett added: "There were problems with his mental health.
"He was placed in care at a very young age and then classed as a vulnerable adult. He wishes to apologise profusely to the lady."
Sheriff Jillian Martin-Brown deferred sentencing until January 6 for background reports and placed Dunn on the sex offenders register in the meantime.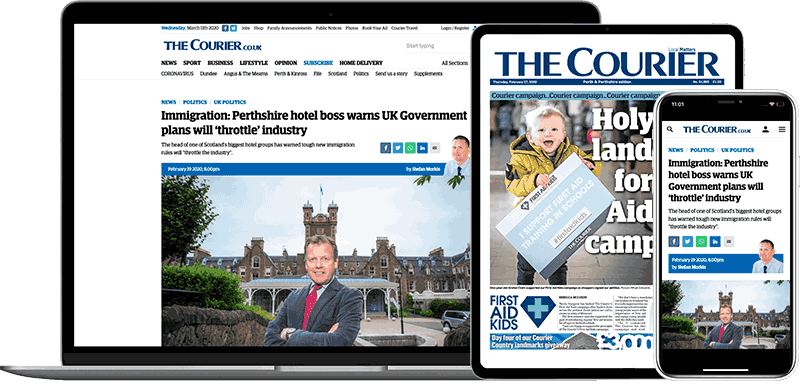 Help support quality local journalism … become a digital subscriber to The Courier
For as little as £5.99 a month you can access all of our content, including Premium articles.
Subscribe