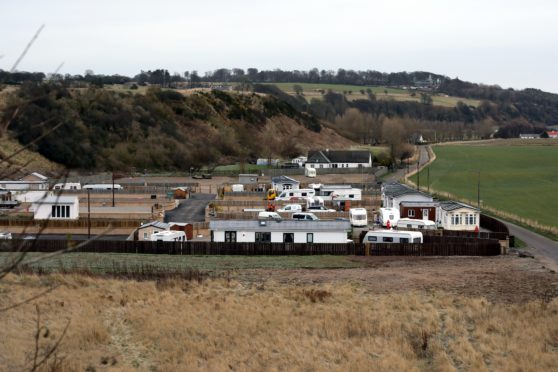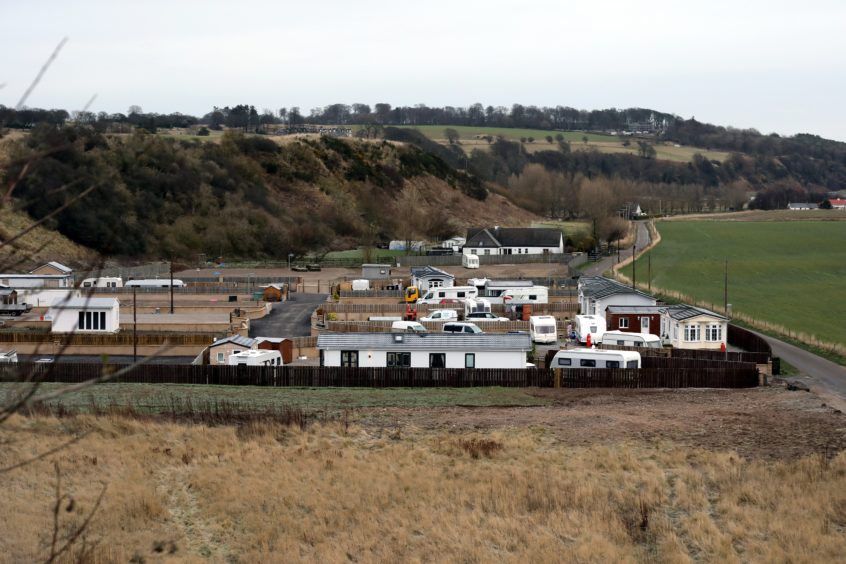 St Cyrus Travellers have thrown out a proposal to bring the fate of their controversial settlement to a quick conclusion.
A hearing session due to be held on April 29 with Scottish Environment Protection Agency (Sepa), Aberdeenshire Council and North Esk Park planning agent Alan Seath was postponed due to coronavirus restrictions.
Scottish Government-appointed reporter Michael Shiel suggested an alternative option to move the case towards determination was through a request for further written submissions.
However, Mr Seath advised the reporter his clients are not agreeable to this approach.
They consider a hearing, which is a structured face-to-face discussion led by the reporter, at which parties attending are required to justify their position, is the most appropriate tool for progressing their planning applications.
The reporter has now decided to not proceed on the basis of further written submissions and has advised the cases are sisted until further notice.
Scottish Conservative MSP for North East Scotland, Liam Kerr, said: "Having almost got to the point where they could see some resolution to this, the people of St Cyrus must feel like this is groundhog day.
"The process has taken eight years. There has to be an end point soon.
"Instead, we are set to see more legal dancing on pinheads."
The North Esk Park site has expanded since the first temporary homes appeared without prior authorisation in September 2013.
A previous application, approved by councillors in 2016, was called in by Holyrood when Sepa objected.
Ministers overturned the permission and Travellers were given until July 31 2018 to clear the site before fresh applications were lodged.
Aberdeenshire Council approved the retrospective planning applications on June 26 last year, despite an objection from Sepa which has said development of the site was "inappropriate".
The watchdog has warned there is a risk to property and lives due to flooding.
After Sepa also objected to the new plans for almost 20 touring and permanent pitches, the applications were again referred to ministers, leading to the current situation.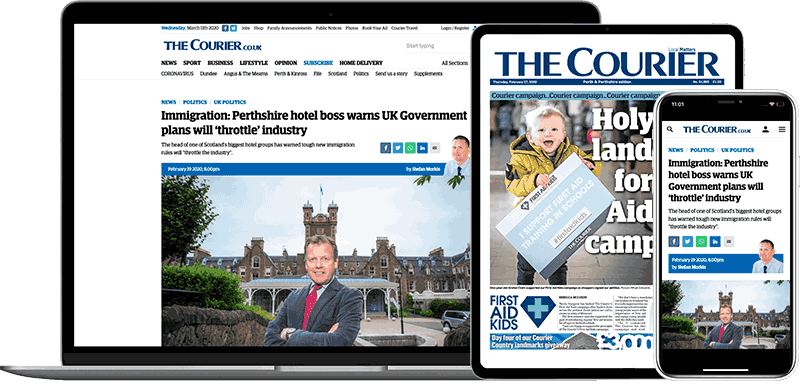 Help support quality local journalism … become a digital subscriber to The Courier
For as little as £5.99 a month you can access all of our content, including Premium articles.
Subscribe