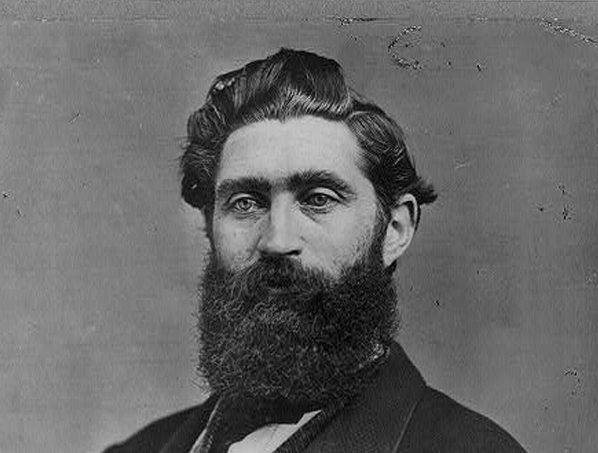 His name was Thomas Moonlight
And Arbroath was his home
He harboured high ambitions
And decided far to roam.
Regular readers might be familiar with my fancy for drawing on a good ol' tune to get these weekly ramblings underway and having previously leant on a lad called Sue and a card-playing, train-riding man without a name we can now proudly add one of our Angus own to the playlist.
Not that many may have heard of Thomas Moonlight, but that's changing thanks to Arbroath band Slipway's ballad already blasting out through speakers on stereos from the Fit O' the Toon to as far afield as Canada, Dubai and Australia.
They're also listening in America to the tuneful tale of the young Lichtie who left school and Angus in quick succession to become a hero of the plains in the Wild West days of Wyatt Earp, Doc Holliday and Harry Longbaugh – the Sundance Kid.
I wouldn't be as uncomplimentary as to dare suggest Moonlight did a flit in search of a quieter life than that of 1800s Arbroath where he was the stone-throwing leader of Arbroath Educational Institution gang against the High School boys.
And if he did it backfired with the power of a musket when he walked into a whole lot of trouble across the pond.
But Moonlight wrote his name into legend as firstly a Union Colonel in the Civil War, and then the Governor architect of Wyoming's transition from territory to State.
Arbroath and Angus has always been able to stake a claim to more than playing its part in making America great.
Another Lichtie, David Buick, gave his name to some of Detroit's finest automobiles – 1949 Roadmaster as driven by Tom Cruise in Rain Man among them – and not too far away near Brechin are the roots of the Davidson family whose partnership with William S Harley created motorcycling magic. There's George Railton, the pioneer of the Sally Army in the States, and the list goes on.
The fantastic stories of men like Moonlight are fertile ground for songwriter Ian Lamb and his Slipway bandmates Alan Mowatt and Harry Simpson – and great news for local causes as sales of their charity cd soar.
Long may they sing the praises of local lads made good.