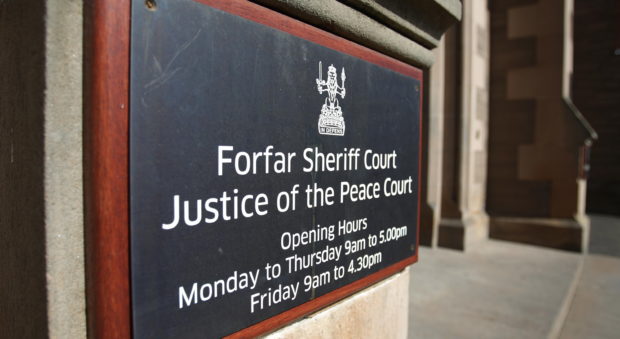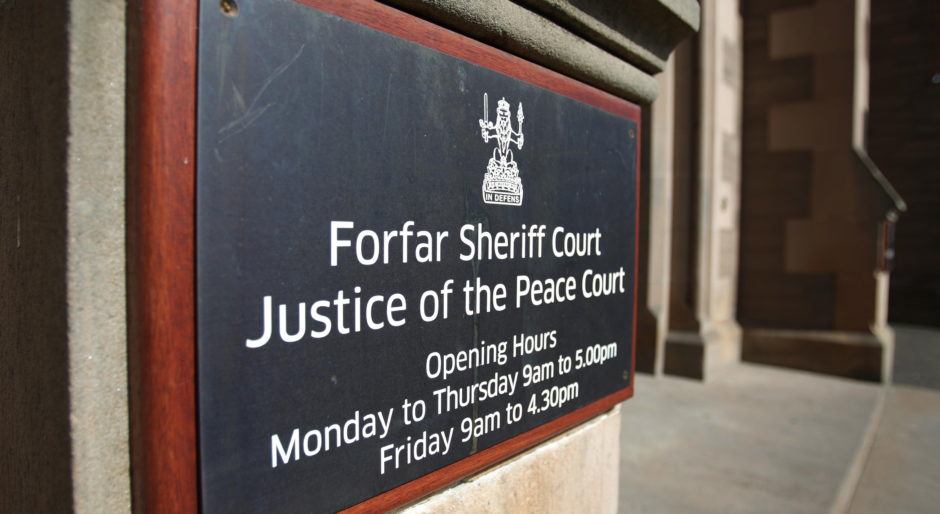 A remorseful man has publicly apologised after biting off part of his girlfriend's nose in a boozy row.
Drunken Robert Crossan left his partner's nose hanging off after sinking his teeth into it following an argument at a house in Angus.
Crossan, 61, of Rosehall Gardens, Dundee, was at his girlfriend's house in Dalziel Road, Inveraldie, when the offence occurred on August 19 following a day of heavy drinking.
An argument had ensued while the pair were out in Dundee.
The accused's partner, Sandra Fraser, had then left him alone to go home.
However, the argument continued when Crossan appeared at the house later that evening.
When Crossan returned to the locus he asked: "Where were you? You left me in the pub for 20 minutes."
He was described as being "visibly annoyed".
The argument went back and forth between the kitchen, living room and hall, spilling over until after midnight.
At one point when he followed Ms Fraser into the living room, seeing her with a glass of wine, he said "as long as you have your wine everything is okay".
Ms Fraser then stood up and moved towards Crossan, who then bit her nose.
Immediately after he said: "What have I done? I'm sorry, I'm sorry." He repeatedly apologised as police were called.
Ms Fraser, who appeared to be standing by Crossan at Forfar Sheriff Court, was asked to come forward and show Sheriff Jillian Martin-Brown her scar as a "visible mark has been left on her".
Ms Fraser showed the sheriff the permanent 2cm scar that has been left on the tip of her nose, which needed stitches and had been described in court as "hanging loose".
The scar was described as semi-circular.
The defence solicitor said that the victim described Crossan's behaviour as "very out of character" but conceded that the relationship has suffered several arguments.
Crossan pled guilty to the assault and sentencing was deferred until January 11 to allow for social work reports to be compiled.
Sheriff Martin-Brown warned Crossan: "I will be considering all of my options".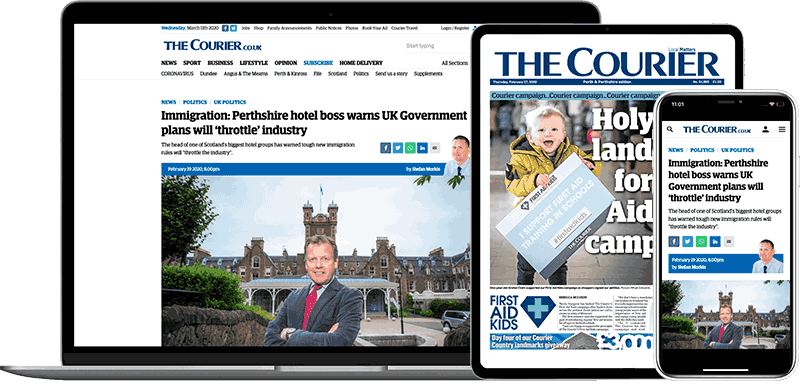 Help support quality local journalism … become a digital subscriber to The Courier
For as little as £5.99 a month you can access all of our content, including Premium articles.
Subscribe