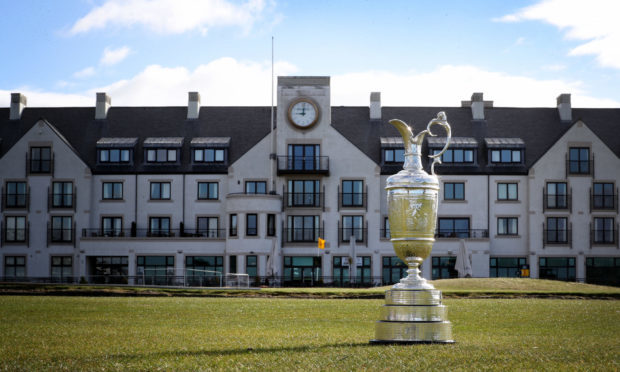 There we have it.
Congratulations Signore Molinari, but you're not the only winner of the 147th Open Golf Championship.
Because over its week in the global sporting spotlight, 'Carnicey' completely smashed it in the monstrous manner of Sergio Garcia's opening day 18th hole boomer. (Admittedly straight into the Barry Burn before extricating himself from the trickling waters in a manner one J Van de Velde could only watch and wonder what might have been if only he'd managed the same all those years ago.)
The record books and inscription will officially mark the majesty of Molinari and his achievement of becoming the first Italian to put his name on the famous silver jug, but Carnoustie 2018's success extends way beyond the manicured links to the many organisations and individuals who contributed to the soaraway triumph.
And while the record 172,000 crowd which flocked to Angus will be able to tell the grandkids: "I was there", many precious memories were made in the most unlikely settings.
Stewart Cink sunk the supper of champions when he ushered his good lady through the doors of Carnoustie Chippie, although I'm not sure if the 2009 Open champ opted for wedges or chips at a tea time so memorable he sent a snapshot to his million-strong Twitter following.
A lovely dinner this evening in Scotland with the Mrs!!! pic.twitter.com/6cnTXA8k1A

— Stewart Cink (@stewartcink) July 15, 2018
World number one Dustin Johnson Fort-ified himself for the fight in one of Broughty Ferry's most popular watering holes, and countryman Tony Finau's fondness for a local takeaway also set social media alight.
What a lovely guy! Has been in our shop Indo Spice a couple of times and is always so down to earth & Friendly. Good luck Tony Finau! We are rooting for you! Lorraine & Shiv ?️‍♀️??

Posted by Steph Clark on Saturday, 21 July 2018
At the posh nosh end of the culinary leaderboard, what a thrill it must have been for young players to meet heroes like Rory McIlroy and super Sergio at the official opening of The Rookery restaurant within the new-look multi-million pound links centre.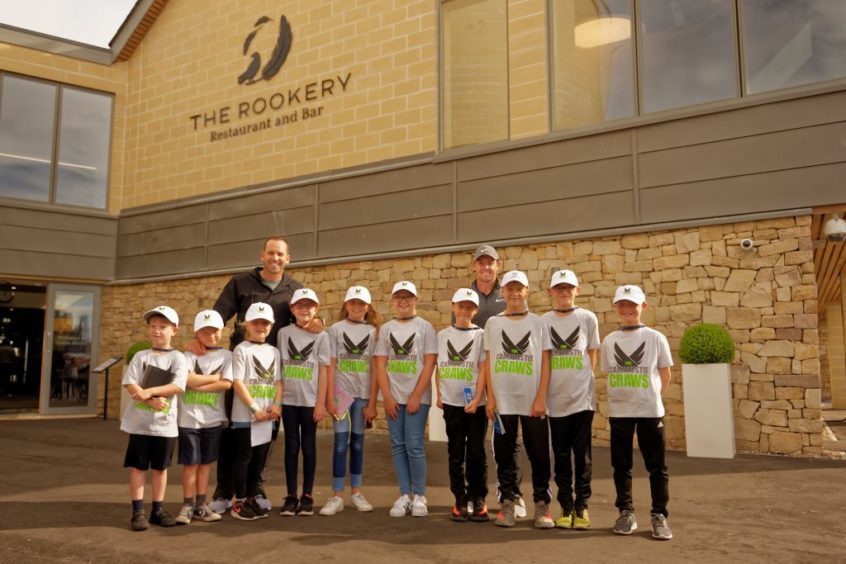 Away from the action, other quirky moments included the viral Twitter pic of a doppleganger fan who walked the course wearing a t-shirt proclaiming 'I'm not Rory McIlroy'.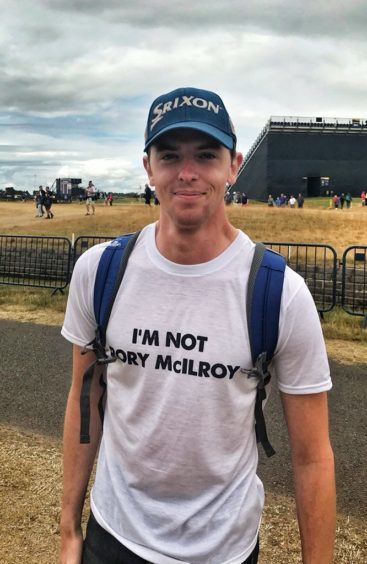 Or the saucy seaside postcard commentary of doyen broadcaster Peter Alliss as the North Sea lapped towards the nether regions of two dookers caught by a craw's nest camera gingerly inching their way into the waves of Carnoustie Bay.
But nothing could top the tale of Jordan Spieth nipping out for a quick Saturday morning trip to the barber's in the Angus town before ripping it up on the the course to put himself firmly in contention on the thrilling final day.
Removing any Rose-tinted spectacles – what a turnaround Justin to dodge the cut and finish tied  second – the 147th iteration of the planet's greatest golf tournament wasn't without fault or controversy.
The effect of a ridiculous no-re-admissions policy some might view as little more than profiteering R&A hubris will never be known; but it's a reasonable assumption that if fans had been able to venture freely up and down to a town centre a shorter walk than the 580 yards of Hogan's infamous alley, the burgh's tills may just have jingled a little louder during Open week.
And local club captain Bill Thompson landed in rough territory over reported comments that Carnoustie is now too small to host the marvellous spectacle.
However, back to those smiling links centre kids, and how wonderful it would be if there was a Claret Jug winner of the future within their beaming ranks.
It could happen, because the Open Championship has a habit of delivering the stuff of dreams.
And long may Carnoustie continue to be the fairways over which they are forged.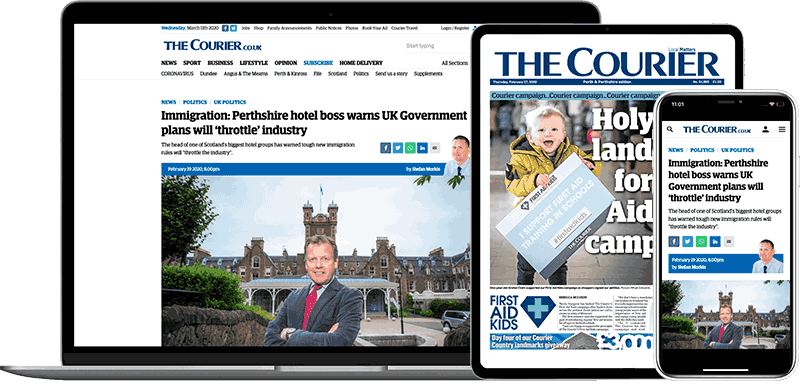 Help support quality local journalism … become a digital subscriber to The Courier
For as little as £5.99 a month you can access all of our content, including Premium articles.
Subscribe