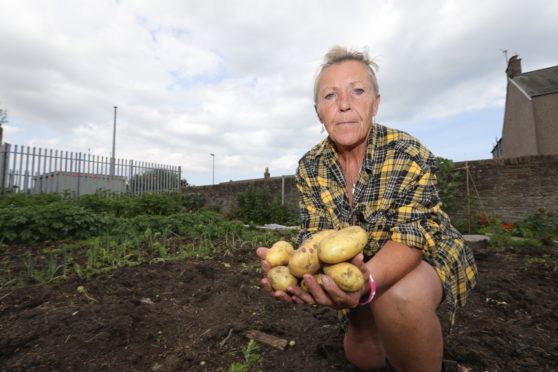 An Angus community group which is part of a global movement that grows food and gives it away for free has been plagued by people devastating the crops and carrying away large bags of produce.
Carnoustie group 'Food is Free', which is now in its third year of operation grows fruit and vegetables in its substantial community garden and leaves the produce in baskets at various locations for people to help themselves.
Co-founder Laura Tierney said: "The Food is Free movement started in Texas in 2012 and has been taken up in a number of countries.
"We were able to start our own project after local businessman Ross Smyth generously allowed us to use his land and we now have a core group of around ten volunteers.
"We also have a number of local groups taking part including Cubs and Scouts, and even children from the local nursery who come along and grow produce.
"It's great to see everyone taking part, and it's encouraging people to grow vegetables again, either here or in their own gardens.
"People have been taking just what they need, and some have even been donating produce from their own gardens as well, which is fantastic."
However, a recent spate of high-speed 'raids' conducted by what is believed to be a very small group of people taking substantial amounts of food, has left crops devastated and seen produce thrown out.
Ms Tierney said continued: "Of course the food is free for people, but what we are seeing is a group of around four people coming into the garden and taking so much food that it takes two of them to carry the bags.
"Worse still is the fact that they are digging up crops that aren't ready and just leaving them.
"They were approached on one occasion but there seems to be a language barrier, which makes communicating the nature of the project more difficult.
"In one instance, they left a whole load of tatties they dug up that they didn't seem to like the look of, and because they were then left exposed in the hot weather, we had to throw them out, and we have also had to throw out cucumbers and gooseberries.
"It's bad enough that this happens, but when food is thrown out, it means that it is unavailable for people who might really need it.
"I would appeal to the people who are doing this to stop it, and come in and speak to us.
"We are happy to share our produce in the spirit that it is intended, but the damage that is being done is unsustainable and has to stop."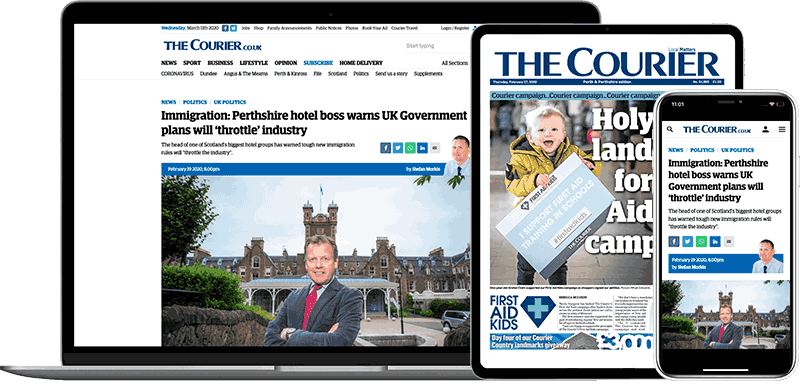 Help support quality local journalism … become a digital subscriber to The Courier
For as little as £5.99 a month you can access all of our content, including Premium articles.
Subscribe