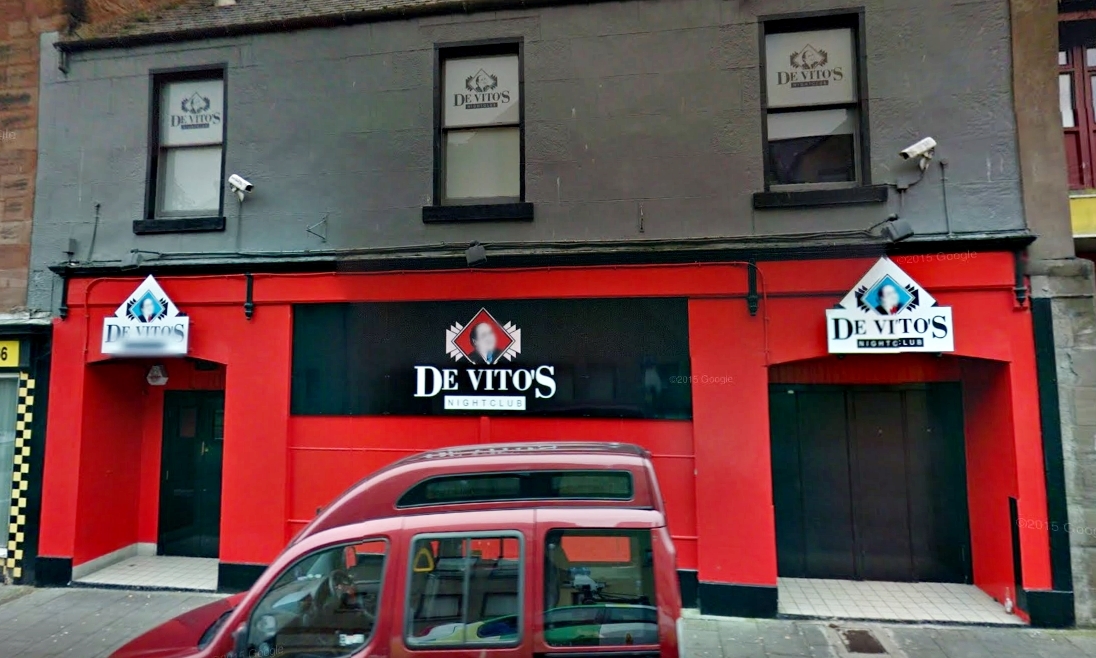 A serving Royal Marine whose Christmas day festivities with family members turned into a "melee" at an Angus nightclub has been fined £335 after he admitted assaulting two men.
Forfar Sheriff Court heard Sergeant Richard Anderson of 45 Commando in Arbroath punched the pair at Devitos nightclub in Arbroath in the early hours of Boxing Day 2018.
Anderson, 37, who has a property in Arbroath but is based in Merseyside, is facing financial implications and a loss of promotion because of his actions.
Depute fiscal Jill Drummond told the court one of the victims, Darren Tierney, had gone out drinking with another man and their partners at 7pm on Christmas night and ended up at Devitos in Millgate.
At about 1am Mr Tierney was involved in a confrontation with a man and, without warning, Anderson punched him on the face.
Ms Drummond said Anderson was the uncle of the man involved in the confrontation.
She said: "The witness fell to the floor and, when he stood up, there were lots of people standing near him and he was told not to retaliate."
The party was ejected from the nightclub but there was a further disturbance, which she described as a melee, outside.
The court was told Anderson was the main instigator.
A member of staff informed the police and those involved were traced to the nearby bus station.
Mr Tierney had a one inch cut across his right eye-lid and was bleeding.
He was taken to the A&E department at Arbroath Infirmary where the cut was glued shut.
The incident in the nightclub was captured on CCTV.
Defence agent Ian Flynn said his client, who was not in court, pled guilty to the charge that he assaulted Darren Tierney by punching him on the head, and assaulted another unknown male by punching him on December 26 2018 at Devitos.
He said the married father of three young children was a serving sergeant with the Royal Marine Corps.
"He accepts what he has done and apologises for what he has done," he said.
"This will affect him within his unit. He was in line for promotion which will be put on hold.
"It will cost him thousands of pounds and will affect his pension rights."
Sheriff Jillian Martin-Brown said she took into account what Anderson's agent had said, as well as a character statement from his lieutenant colonel, and fined him £335 to be paid within 28 days.