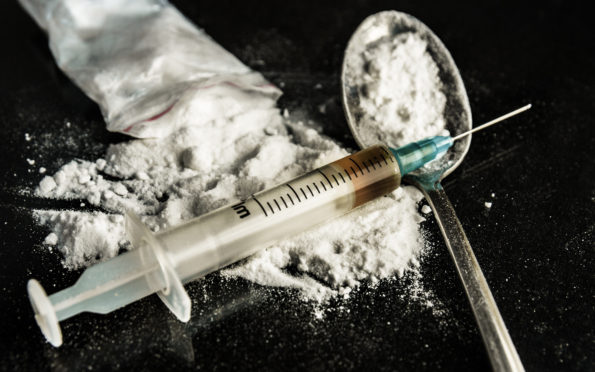 Those battling substance abuse in Dundee may "lose hope" if an independent body investigating decades of failures disappears, it has been claimed.
Dundee Drugs Commission figurehead Andy Perkins said the year-long investigation had sparked increased optimism among many of those seeking help.
It is hoped its findings will tackle rising drugs deaths in Dundee and city officials gathered last week to outline an action plan.
However, Mr Perkins warned if the commission disbands, many of those people will be disheartened by the lack of action.
Mr Perkins, who is director of Figure 8 Consultancy, the firm contracted to run the commission, said: "Many of the people we've been speaking to with lived experiences had no hope at the start of this process.
"They didn't believe change would happen. They were very sceptical.
"For them, they have started to get hope back through the process of the commission.
"I think they will lose hope very quickly if the commission disappears.
"They will go back to wondering who is going to hold officials to account if there is no independent body. That's a concern for me."
The commission was created by the Dundee Partnership – a joint group in which the heads of bodies such as Dundee City Council, NHS Tayside, and Police Scotland work together to improve the city.
The commission took evidence from more than 1000 people including many battling with — or recovering from — drug abuse.
Mr Perkins said: "The commission would have hoped that a formal announcement could have been made at the Dundee Partnership conference last week.
"We think it could have been talked through and negotiated — whether there is a role or not.
"It would have been helpful to have had that. That was the opportunity. The sooner that is done, the better.
"I know there are discussions going on but those haven't been concluded.
"The Dundee Partnership have been clear in saying they need to step up now and hold people to account."
Mr Perkins has been backed by North East Scotland Scottish Labour MSP Jenny Marra, who said she is "very surprised" the commission has not yet been offered a formal role going forward.
She added: "To lose this body of expertise, many of them our own citizens with lived experience of drugs, coupled with clinical and scientific expertise from around the UK, could at best be seen as shortsighted but most likely foolish and fearing transparency and scrutiny."
A Dundee Partnership spokesperson said: "Following the meeting of the Dundee Partnership Forum last Wednesday, work is ongoing at pace to take forward recommendations from the report issued in August.
"The Partnership warmly welcomed the commitment from members of the commission to work to help deliver its recommendations, and is in discussions with them and the ADP about how best to do this.
"We have also asked the chair of the commission to secure an early meeting in Dundee with the national task force."
---

---