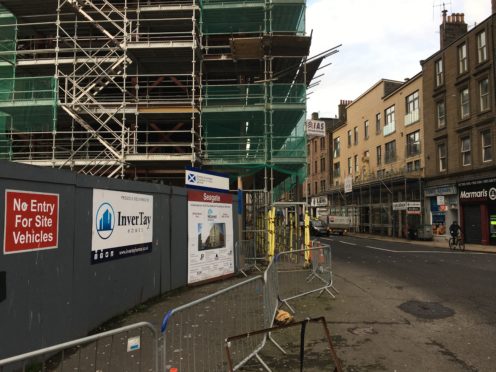 Trades Lane is to remain closed until the end of March at the earliest as a development is taking longer than expected.
The building of affordable flats caused the closure of the road at its junction with Seagate in November 2018 but 12 months later Dundee City Council revoked the traffic order.
It is understood work on the development was moving so slowly, officers decided there was no need to for the restrictions.
A council spokesperson said at the time that the developer, Invertay Homes, could apply for a short term closure if required.
But two months later the junction remains closed and the developer has successfully applied to keep it that way until the end of March via a revocation order.
The property, which sits directly opposite the Seagate bus station, has lain empty since 2014 when a former food factory was demolished.
The revocation order, signed by the local authority's head of democratic and legal services Roger Mennie, states: "The current methods of operations do not justify a long term closure."
The road is closed at the Seagate end, but access at the East Dock Street end is still possible.
Work began on converting 3 Trades Lane into 28 two-bedroom flats in July 2018.
A public art display will feature at the side of the building. Local artist and businessman Nael Hanna will work on the artwork.
The ground floor will host a commercial unit, bicycle storage and a shared yard area at the rear of the building.
Invertay Homes is working with Hillcrest Housing Association on the eight-storey building.
Invertay contracted Seagate Development Ltd to carry out the construction work.
A Seagate Development Ltd spokesman said: "The road closure was agreed between the council and Seagate Developments Ltd to remain in force on the grounds of safety for the public and the construction workers, and was deemed to remain in force until March 31."
A Hillcrest spokesman said: "Hillcrest is aware that due to the construction of 28 affordable apartments at Dundee's Seagate, Trades Lane is to remain closed.
"However, Hillcrest has no involvement in liaising with Dundee City Council regarding road or lane closures. This responsibility is with the developer and their contractor."
Invertay Homes did not respond to a request for comment.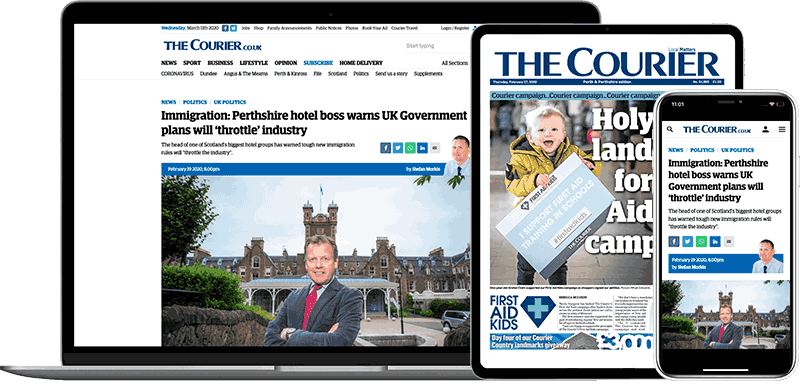 Help support quality local journalism … become a digital subscriber to The Courier
For as little as £5.99 a month you can access all of our content, including Premium articles.
Subscribe