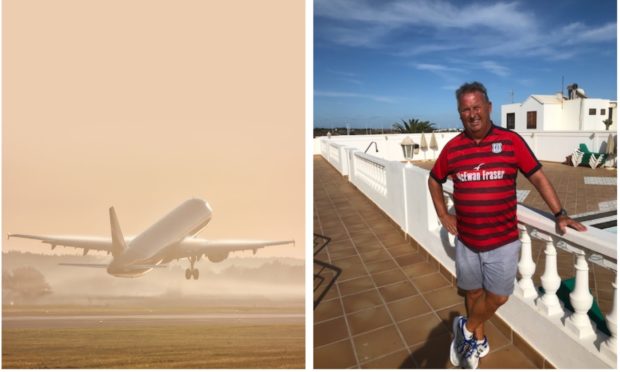 A blind Dundee man stuck on his own in Lanzarote is growing increasingly concerned for his health as his vital medication runs out.
Willie Tanner, 62, flew out to the Spanish Canary island for a three-week holiday on March 3 and has been unable to leave since the holiday destination went into lockdown around two weeks later.
The Broughty Ferry resident suffers from hemianopia, meaning he has good longer distance vision but sees blurry shapes within 50 yards so is registered blind.
The condition was caused by a brain aneurysm several years ago and he takes 12 pills a day to avoid another.
He has been taking the pills every second day to ensure they last for as long as possible but fears they will run out very soon.
His original flight home, as well as another two further flights, have all been cancelled and the next available is on May 5.
Willy said sourcing more of the medication is his greatest concern.
He said: "I just don't know how I'm going to get them. The pharmacies here are open but I need a prescription.
"My friend in Dundee is looking at getting the prescription to send over to me but I don't even know if there is any air mail coming in.
"It's quite a scary situation. I have never experienced anything like this in my life.
"One day everything seemed fine and then suddenly everyone was ordered out of their hotels and taken to the airport.
"Because I know the owners here, they let me stay, and I thought I'd be able to get my flight home as normal.
"It has been surreal. It's like a ghost town. There is nobody else at the apartment complex apart from the security guard."
Willie has now been contacted by the UK Government's Foreign Office, who are looking at ways to assist him, including sourcing his medication.
Longtime friend Malcolm Brebner has also reached out to Dundee East MP Stewart Hosie for assistance.
However, it is believed to be unlikely he would be able to secure a flight any earlier than May.
Despite his condition, he has managed to maintain a very independent life and lives alone.
A keen sports fan, he has played at the Italian Blind Golf Open Championship, and is a lifelong Dundee FC supporter, regularly taking in home games.
Willie added: "Despite being registered blind, I can do a lot on my own and I regularly visit here.
"I always stay in the same apartment complex so they know me well. I have special permission by the local council to continue staying here and carry a signed letter with me when I go out.
"The sun is shining so it could be worse. The pool is closed but I have my balcony to sit on.
"I also have a friend from Edinburgh who owns a local pub here nearby. He's shut of course but he has said I am welcome to stay if I can no longer stay here."
A Foreign Office spokesperson said: "We know it's a difficult time for many British travellers abroad – especially those with individual health conditions.
"Our Consular Teams are doing everything they can, especially for those in difficulty, to keep Brits informed on the latest developments and help them return – on commercial flights where they are still available or special charter flights as well.
"We'll continue working around the clock to bring people home."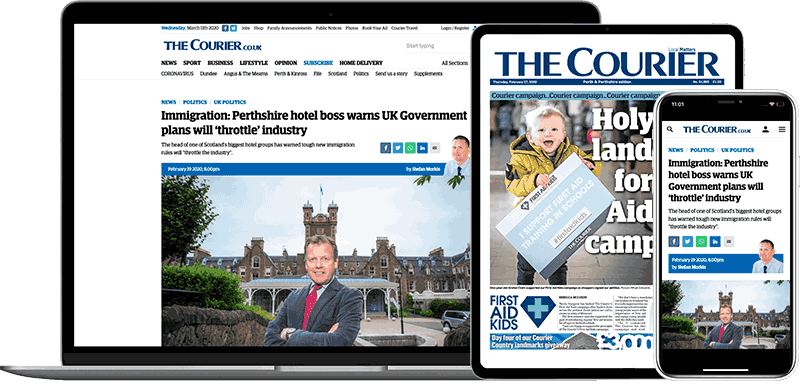 Help support quality local journalism … become a digital subscriber to The Courier
For as little as £5.99 a month you can access all of our content, including Premium articles.
Subscribe