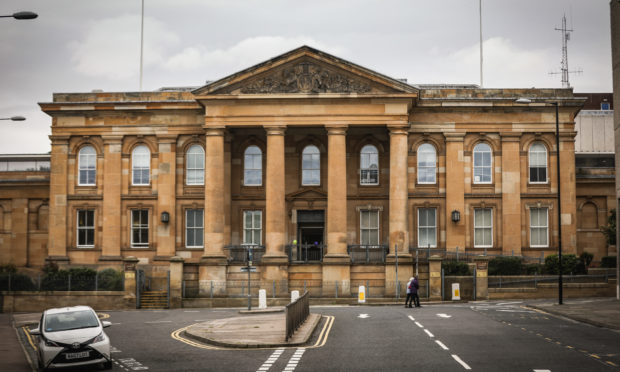 A 32-year-old man has been accused of punching a dog in the face and endangering his partner's life by biting her on the body several times.
Neil Brown has been remanded in custody after failing to convince a sheriff to release him because of the danger posed in prison by coronavirus.
Brown is alleged to have assaulted the woman during a domestic incident in Dundee, on February 6.
It is alleged he endangered her life by seizing her on the body, pushing her on a bed, chasing her, pinning her to a wall, throttling her, dragging her body across the floor and repeatedly biting her body to her injury.
A second charge alleges that he acted in a threatening or abusive manner by being aggressive, shouting and swearing, and uttering threats to kill her. That charge also alleges that he acted aggressively towards a dog by punching it in the face and throwing it across the room.
Further charges allege that he stole a set of keys and then kicked and spat inside a police van before uttering threats of violence.
Solicitor Paul Parker-Smith, defending, asked for Brown to be released from custody before his trial because of fears about Covid-19 within the prison system.
He told Dundee Sheriff Court that Brown, of Strathmartine Road, Dundee, had underlying health conditions, including asthma, and would be safer in the community.
Sheriff Lorna Drummond said: "I would need to be satisfied there were exceptional circumstances to justify granting you bail.
"He does seem to have had some problems in the past, such as asthma. However, I'm assured by the SPS that efforts to ensure every prisoner is safely remanded and that risks posed to prisoners are properly controlled."
Brown, who denied the charges during a video link hearing, was remanded and trial was fixed for later this year.
He said "scumbags" as he was refused bail.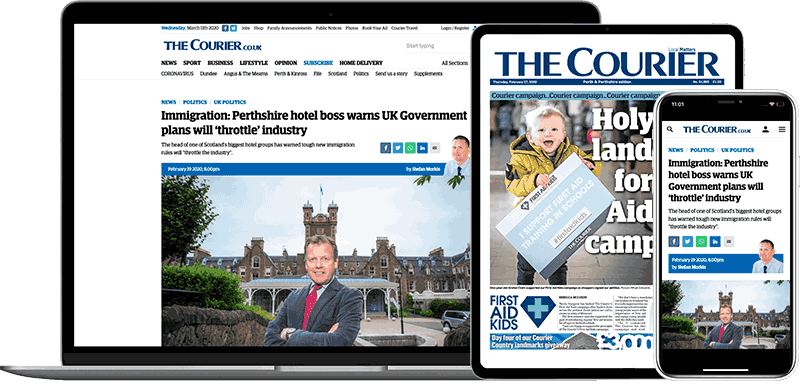 Help support quality local journalism … become a digital subscriber to The Courier
For as little as £5.99 a month you can access all of our content, including Premium articles.
Subscribe