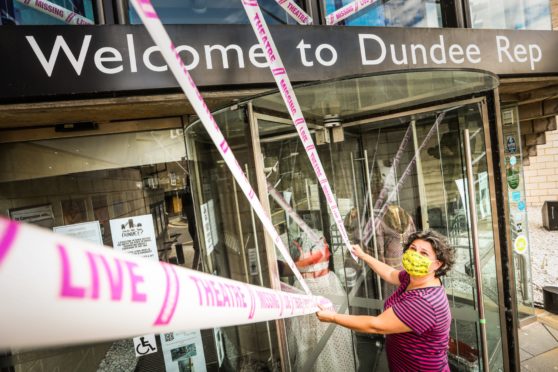 Theatres in Tayside have joined the UK-wide #LiveTheatreMatters campaign.
The campaign seeks to remind the public of the importance of arts and culture to everyday life.
Staff at Perth Theatre and the Dundee Rep dressed their buildings in tape to highlight the message amid concerns that the multimillion-pound bailouts announced recently by Holyrood and Westminster will not be sufficient to save the sector.
Artistic Director at Perth Theatre, Lu Kemp said: "Perth Theatre and Perth Concert Hall closed to the public along with venues and businesses across the country at the end of March.
"This has had a huge impact on us as an organisation, with our income stream turning off overnight and forcing the rescheduling or cancelling of hundreds of performances.
"The #LiveTheatreMatters campaign is a way of brightening up our closed venues, telling people that we may not be in the buildings but reminding them that we're still here, we miss them, that we're still determined to bring the arts to our communities, and that we will bring life back to our venues whenever we possibly can."
The Dundee Rep also participated in the #LightItInRed campaign on Monday night to highlight the difficulties facing theatres amid the pandemic.
Leila Kalbassi, scenic artist and set designer, said: "This is such a massive industry and it employs tens of thousands of people, from actors and set designers to cleaners and cafe staff.
"A lot of workers are freelance and it's been a tough three or four months."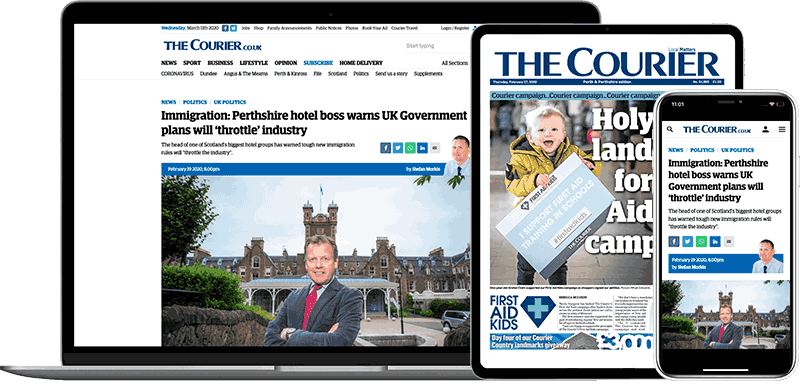 Help support quality local journalism … become a digital subscriber to The Courier
For as little as £5.99 a month you can access all of our content, including Premium articles.
Subscribe