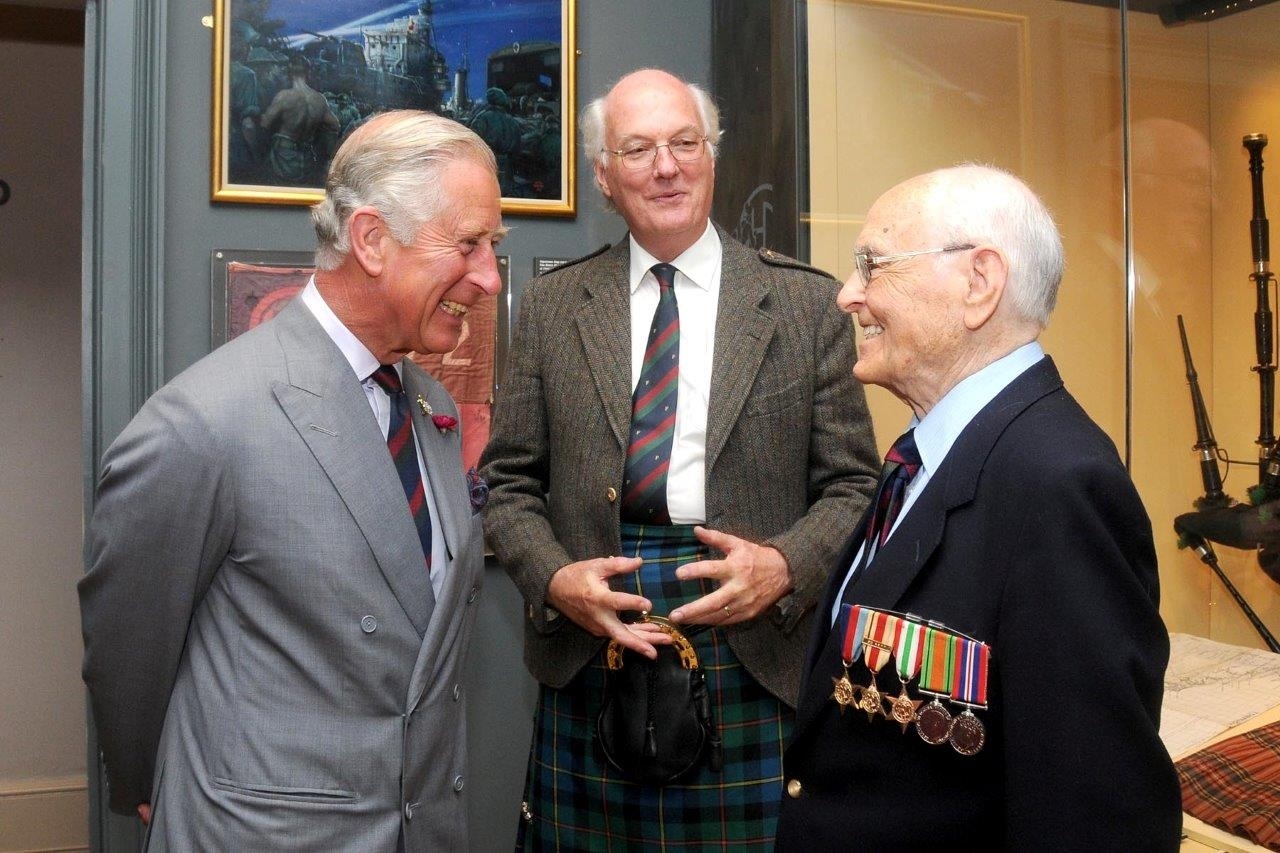 A Dundee veteran who led the Black Watch into the Battle of Alamein in the Second World War has died at the age of 97.
James Mackenzie Simpson had an industrious life, serving for the Black Watch and the SAS throughout the war before becoming a studio manager in DC Thomson's art department.
Born in the final months of the First World War, Jim was raised in the Clepington Road area and upon leaving school started work at an advertising agency in Dundee.
In 1939, when working as a commercial artist at Valentine's of Dundee, he was called up to the Black Watch.
Recruited into the 5th Battalion, Jim was enrolled into the pipe band, based on his experience of playing the pipes in the Boys' Brigade. He quickly climbed through the ranks and was promoted to D Company piper.
His Black Watch battalion formed part of the 51st Highland Division that set sail for the North African campaign in June 1942.
That October, Jim lined up at the head of D Company at the start of Operation Lightfoot, the first stage of the decisive Battle of Alamein.
He piped ahead of his company of 100 men to force the enemy from their positions to allow the Royal Engineers to create a clear pathway for the Allied tanks through the minefields.
Of those 100 men, only 40 reported for active duty in the morning.
However, they had achieved their objectives. Despite the sound of 1,000 guns creating a barrage 200 yards ahead of the advancing infantry, the pipes could still be heard in the heat of the battle and, when Jim temporarily stopped playing, he could hear those of other batallions coming behind.
Of the six 5th Battalion Black Watch pipers who set off that night only Jim made it unscathed through to Sfax, in Tunisia.
Later, three Black Watch battalions took part in the invasion of Sicily, including the battle for the Sferro Hills.
D Company was entailed to take Sferro Bridge, but after a successful attempt they found themselves surrounded by German forces. They were relieved by other soldiers, but Jim sustained a shrapnel wound in the battle and was invalided to Algiers where he decided to join the SAS.
The Black Watch attempted to get Mr Simpson back, but he remained with the SAS and was engaged in operations in Italy and France.
The SAS was disbanded in October 1945 and Jim moved to the Parachute Regiment until being released from the services in 1946 and returning to Valentine's.
From there he joined DC Thomson's art department in 1957, rising to the position of studio manager which involved the supervision of up to 40 artists in the drawing of some of the most iconic cartoon characters of the age.
He retired to Broughty Ferry in 1982.
Jim Simpson married Myra Cargill, who died in 2012.  He is survived by his twin children, Methven and Janice, and six grand and great-grandchildren.