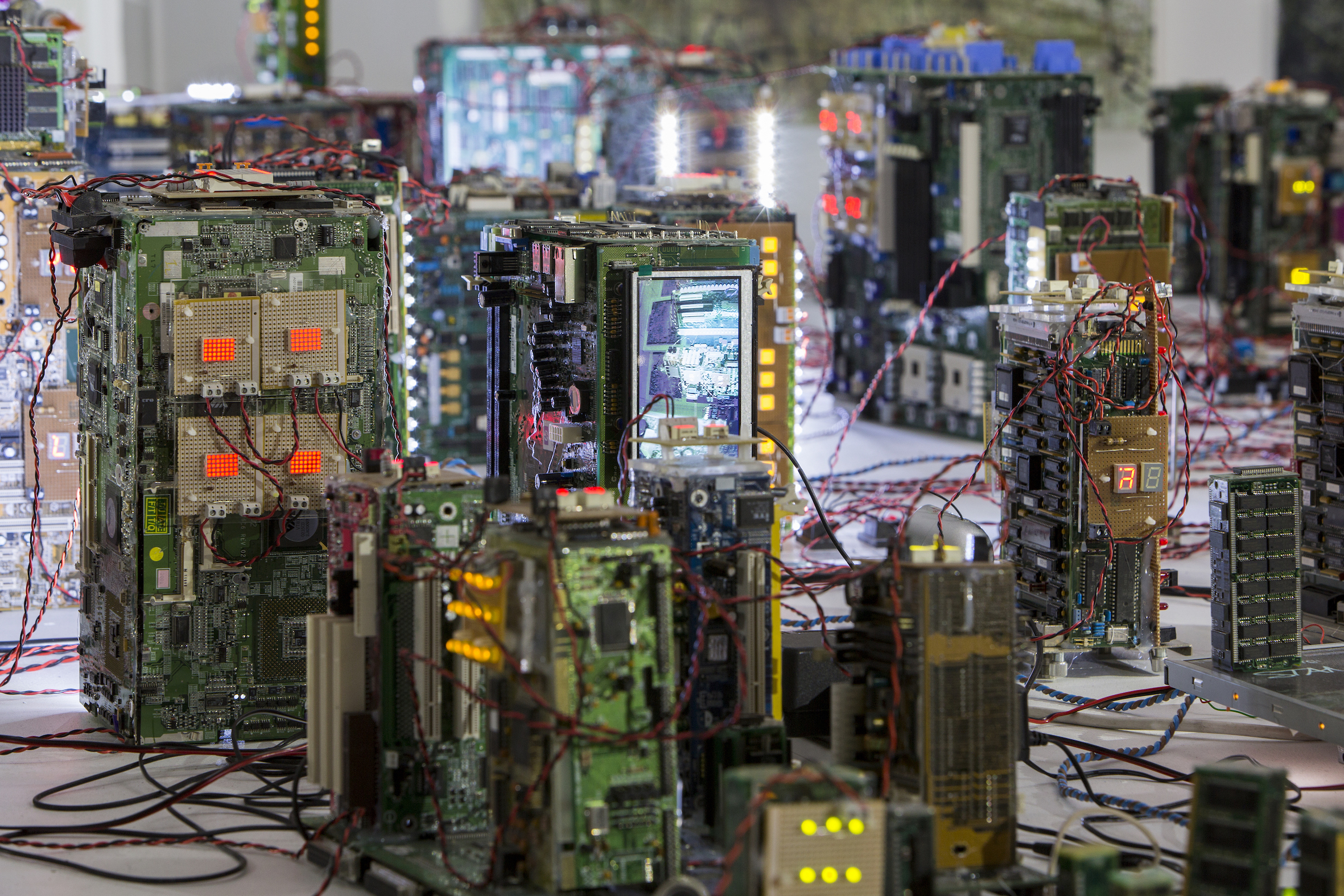 Scotland's ground-breaking digital arts festival NEoN will return to Dundee next month.
The seventh annual North East of North festival showcases digital arts and this year's theme is The Spaces We're In, an examination of the environment around us – both physical and virtual –  inspired by Scotland's Year of Innovation,  Architecture and Design.
For the first time NEoN will have its own exhibition trail around Dundee, with venues including DCA, Abertay University's Hannah Maclure Centre and DC Thomson's former West Ward Works.
Highlights of this year's festival include an interactive digital art installation at the Wellgate Centre and the installation of Stanza's The Nemesis Machine at DCA.
This uses electronic components to recreate city life while small cameras take pictures of visitors and then makes their images part of the network.
DC Thomson's former print works at West Ward will host a group exhibition featuring work by Brent Watanabe, Joseph Delappe, Linda Havenstein, Monica Studer and Christoph van den Berg.
Digital artists Genetic Moo will create an interactive game at the Wellgate Centre that will run over the four days of the festival.
Called It's Alive, the all-ages project will allow visitors to interact with digital creatures, upload their own selfies and even see Dundee from a maggot's-eye view.
There will be an app visitors can download that will direct them around Dundee. They will then be able to listen to pieces created by Andrew Wasylyk inspired by six parts of the city.
A festival spokesperson said: "NEoN brings a new media and digital art perspective to Scotland's Year of Innovation, Architecture and Design, by considering these real and virtual environments.
"International artists will explore and respond to the festival theme and consider alternative uses and futures for 'The Spaces We're In', both virtually and materially.
"Dundee has always been a city in transition, and the digital media sector continues to be an important part of that reinvention.
"NEoN will interrogate the materials that make up our built environment – from air and glass, to cardboard and concrete to circuits and steel – and the designed devices we use to navigate it."