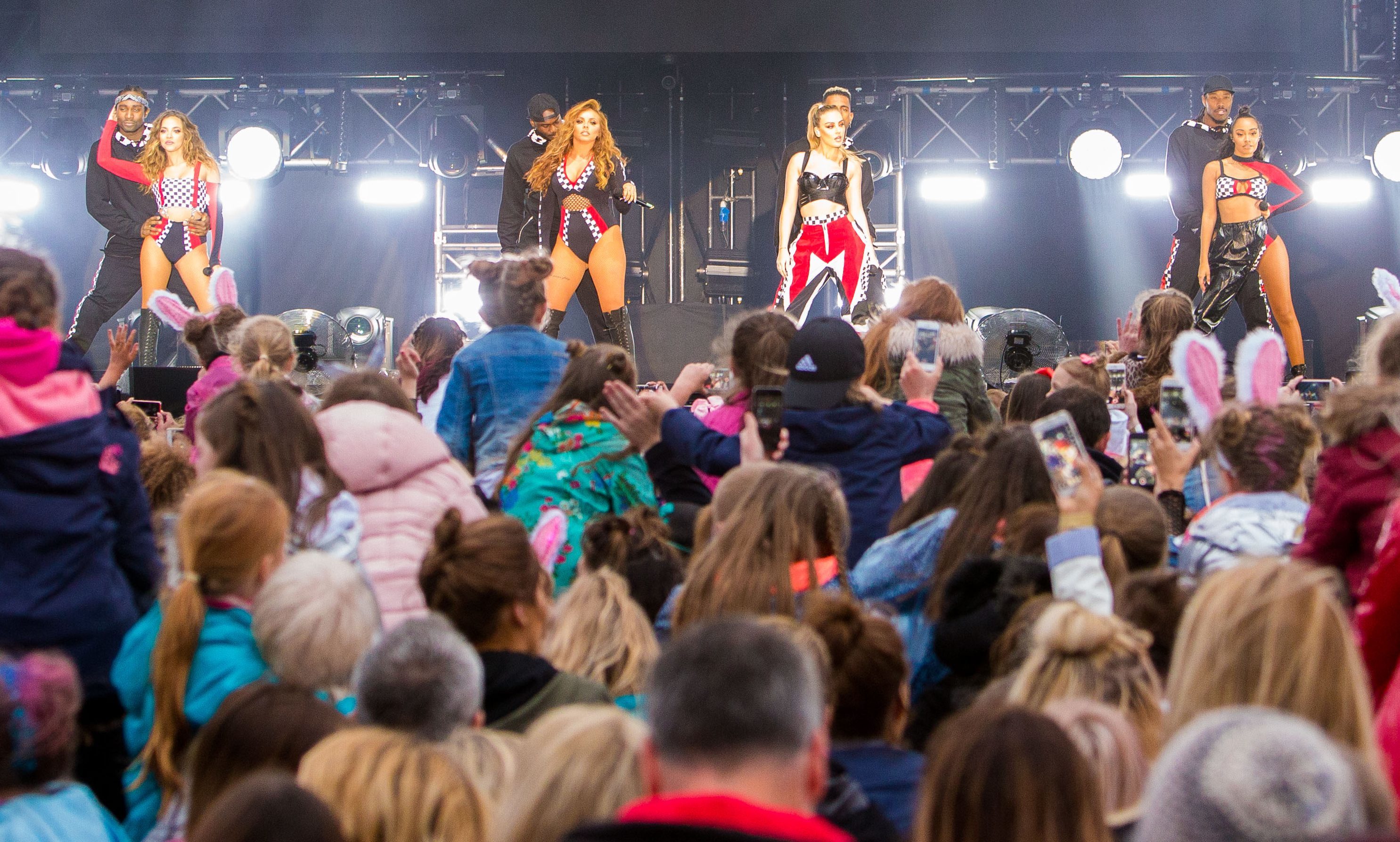 The world's biggest girl group graced the stage last night at the second-ever concert held in Dundee's Slessor Gardens.
Crowd favourites Shout Out To My Ex, Power and Black Magic were met by rapturous screams and applause from more than 11,000 happy music fans.
Forecast rain threatened overhead but never materialised and the carnival atmosphere continued long into the night.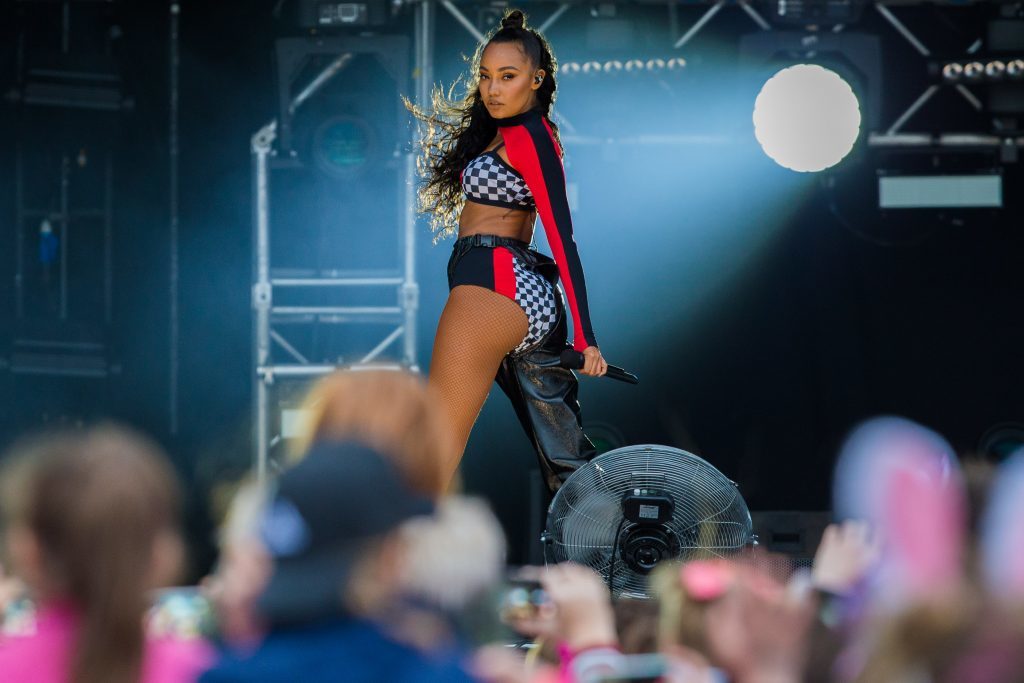 Australian band Sheppard were first on and despite constant complaints about the cold, put on an admirable performance which got the crowd loosened up for the show ahead.
Rising star Ella Eyre was next and with a slew of popular hits, had
the crowd singing along in their thousands.
Little Mix just played Dundee – and the police look like their biggest fans
As the time drew closer to Little Mix reaching the stage, Slessor Gardens started to heave under the expectation, excited boys and girls wearing band T-shirts and waving glow sticks enthusiastically before the lights dimmed and the opening track kicked in.
What followed was more than an hour and 40 minutes of endearing joy, as the crowd sang along to every word and danced along to every move.
At one point a confetti cannon shot streamers into the air, tangling with the recently re-erected masts of Discovery, much to the amusement of the crowd.
The show was hailed as an immediate success by organisers.
City centre manager Sarah Craig said: "It has been a long week but has been definitely worth all of the effort everyone has put in.
"We had in the end more than 11,000 music fans in Slessor Gardens and the whole evening appears to have passed without incident.
"The rain stayed off and the weather held out, which was fantastic and just what we wanted.
"It really does add to everybody's concert experience when they don't have to battle with the elements.
"Last night's concert bodes really well for next month's Olly Murs show.
"The city centre has been packed full of people, with a combination of end-of-term celebrations and, of course, people coming down to the concert.
"There has been a terrific atmosphere all day, topped off by a fantastic concert."
Joe Sharphouse of the Liz Hobbs Group – the organisers behind bringing UB40, Little Mix and Olly Murs to the city – said they were so pleased with the reception the first two concerts had received.
He said: "This concert and UB40 in May have both been incredibly successful.
"To host three acts of the calibre of UB40, Little Mix and Olly Murs has been amazing, not just for us but also for Dundee.
"The reception we have had from everyone in the city has been phenomenal.
"We would like to thank all of the people of Dundee for their support."
Excited fans take over Dundee for Little Mix gig
Dundonians young and old thronged on the waterfront's Slessor Gardens last night to enjoy all the hits from their favourite pop group Little Mix.
The city's pubs, restaurants, eateries and meeting places pulsated prior to the show with excited families, young people, party lovers and music fans – each one eagerly anticipating the performance of a lifetime.
Young children and their happy parents braved inclement weather and the threat of rain – which never materialised – scoffing ice creams and fizzy juice and waiting in line to the merchandise stalls dotted around the venue to buy T-shirts and posters.
Buses full of travelling music lovers piled into the city too and thousands of tired but happy faces floated out after the final encore.
Isla Swaddle, 10, was attending her first large concert in Dundee, having travelled to Glasgow as an even younger child to see American pop singer Taylor Swift.
She said: "I enjoyed the first support band, Sheppard, and the second act, Ella Eyre, was absolutely fantastic.
"I tried my hardest to get to the front for Ella.
"I really love coming to concerts and I love Little Mix."
Her mum, Jill Horsburgh, was delighted the city had proved itself suitable for holding major pop concerts.
She said: "Isn't it just fantastic, standing here on the waterfront, surrounded by the V&A and everything that is up and coming and seeing so many happy, excited people.
"It's just lovely that it has worked out so well. We are very proud to come from Dundee this evening."
Her older daughter, Charlotte Standish, echoed her mother's thoughts, saying:
"Who would have thought it was achievable, even when it was announced, that the waterfront and Slessor Gardens would be so suitable for such an impressive concert."
The Johnstone family said they had enjoyed Little Mix's performance but were disappointed by people pushing in the crowd towards the end.