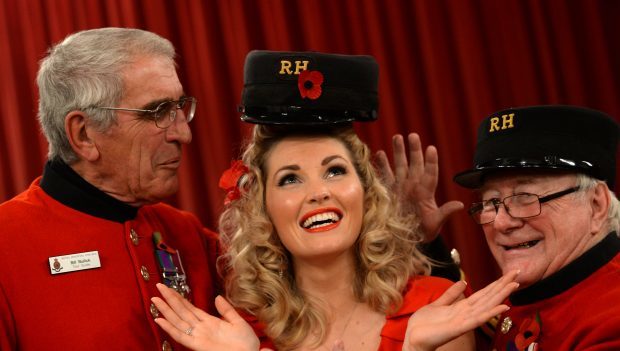 The centenary of one of the First World War's most horrific battles was marked at a poignant ceremony in Dundee on Saturday.
The Festival of Remembrance at the Caird Hall gave people the chance to honour those who lost their lives in the Battle of Passchendaele, as well as other conflicts.
Organised by the Royal British Legion Scotland, it was the 29th annual festival to be held in the city to signal the start of Poppy Week.
Next year's will mark the centenary of the end of the Great War, also known with bitter irony as "the war to end all wars".
All of the events have been in aid of Poppyscotland, formerly known as the Earl Haig Fund, which provides life-changing support to the armed services community.
A packed muster of Fife and Tayside-based forces units, as well as those from further afield, joined cadets and members of the emergency services to fill the hall's choir stalls as the acts took to the stage.
Traditional bagpipe music was delivered by the Pipes and Drums of the 7th Battalion of the Royal Regiment of Scotland, based at Perth.
The local reservist infantry battalion was also joined by regular colleagues in an emotional rendition of Highland Cathedral, to the delight of the crowd.
The regiment band provided a number of stunning compilations from Scotland and around the world.
But the highlight of this year's festival was perhaps a tribute to forces' sweetheart Dame Vera Lynn, who celebrated her 100th birthday this year with the release of a new album featuring re-orchestrated versions of her best known songs.
Legion Scotland sweetheart Amy Hawthorn lent her voice to the famous wartime songs, supported by the magnificent Band of the Royal Regiment of Scotland, as many in the audience sang along.
She was the final entertainment in a packed programme which also featured tenor Billy Naismith and Dundee folk group A Parcel O' Rogues.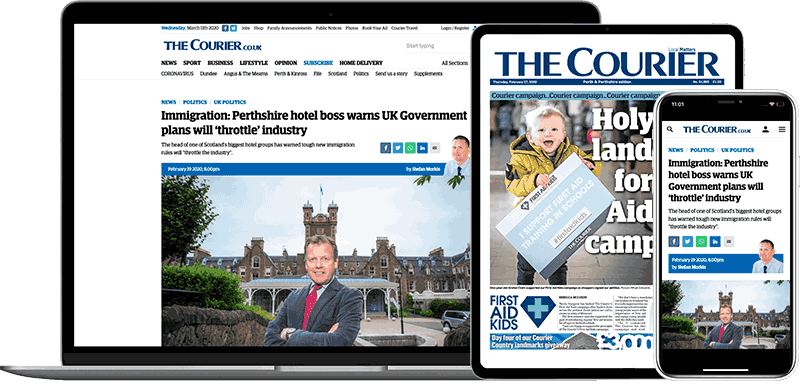 Help support quality local journalism … become a digital subscriber to The Courier
For as little as £5.99 a month you can access all of our content, including Premium articles.
Subscribe