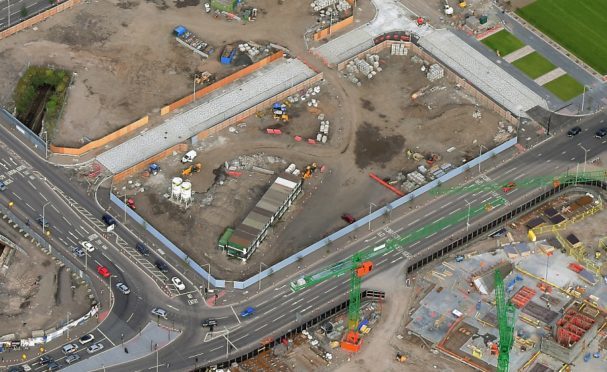 Dundee City Council has agreed to make a deal with Marriott Hotels to open a 150-bedroom establishment at the city's new waterfront.
At a city development committee meeting last night, councillors unanimously agreed on a letter of intent with the international chain to operate an upscale hotel on site six opposite the V&A.
In addition, the council will enter into an agreement with Marriott Hotels to provide advisory services for the design of the hotel.
The development is expected to create around 120 roles plus an additional 260 construction jobs.
It is also anticipated that the local authority will get a cut of the income generated by the development.
Councillor Richard McCready said: "I think it's very important that the council does retain an element of ownership in elements of the waterfront.
"That way the people of Dundee will get some benefit from it.
"It's important that the assets of the waterfront continue to produce wealth for the community and it's good to see that the plan isn't to sell the assets off to some corporation that won't pay tax in Scotland, if at all.
"I hope that further proposals in Dundee will continue in this way.
"It's a way of ensuring that some of the wealth created by these developments stays within the city and is of benefit to many, rather than just the shareholders."
I must be paying too much attention to Facebook comments as there is a view that there are too many hotel developments in the city.
Councillor Ken Lyn asked director of city development Mike Galloway to provide assurance that the city would not end up with too many hotels, adding: "I welcome this development, but I must be paying too much attention to Facebook comments as there is a view that there are too many hotel developments in the city."
Mr Galloway explained that Dundee has been "under-represented" in terms of hotel bedrooms for "a number of years."
He said: "It's an issue we've been striving to address as we want people to come here for both business and leisure tourism.
"However, we are very mindful that we should not over-supply.
"We carry out an annual survey of hotels to determine if there is sufficient demand and the latest study shows a hotel on site six can be accommodated."
Assurances were also given that the new Marriott hotel would pay its employees the Scottish living wage.
It is not yet known when the new establishment will open, as contractual terms need to be finalised and a report presented back to the city development committee outlining the finalised terms and costs.
Council leader John Alexander said: "It's tremendous to see how the waterfront is progressing.
"The year 2018 is a big year for Dundee."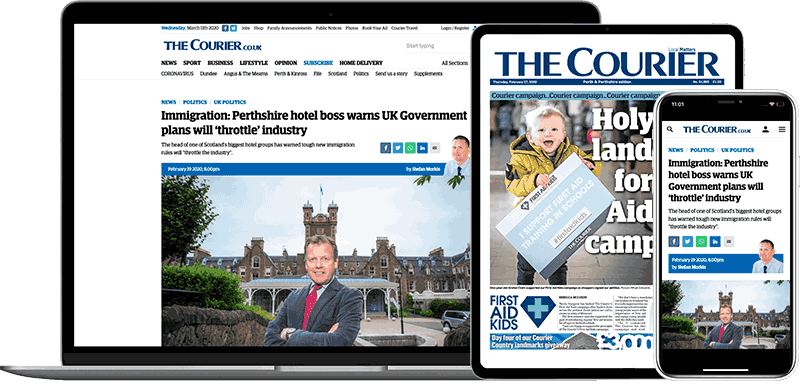 Help support quality local journalism … become a digital subscriber to The Courier
For as little as £5.99 a month you can access all of our content, including Premium articles.
Subscribe