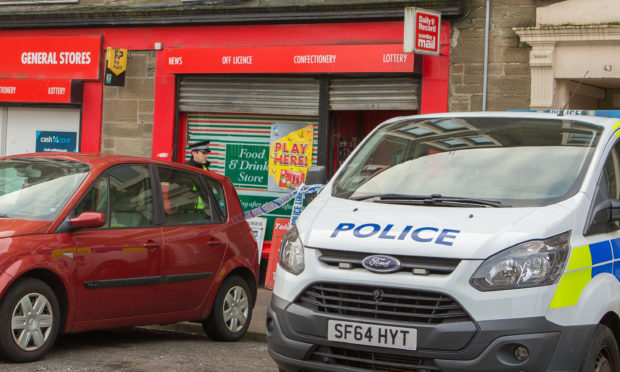 Police are searching for a man who threatened a shopkeeper with a knife in an attempted daylight robbery.
The shopkeeper at General Stores on Dundonald Street was held up at knifepoint by a thug who reportedly demanded money from the till.
A similar incident occurred at the same newsagent in November last year.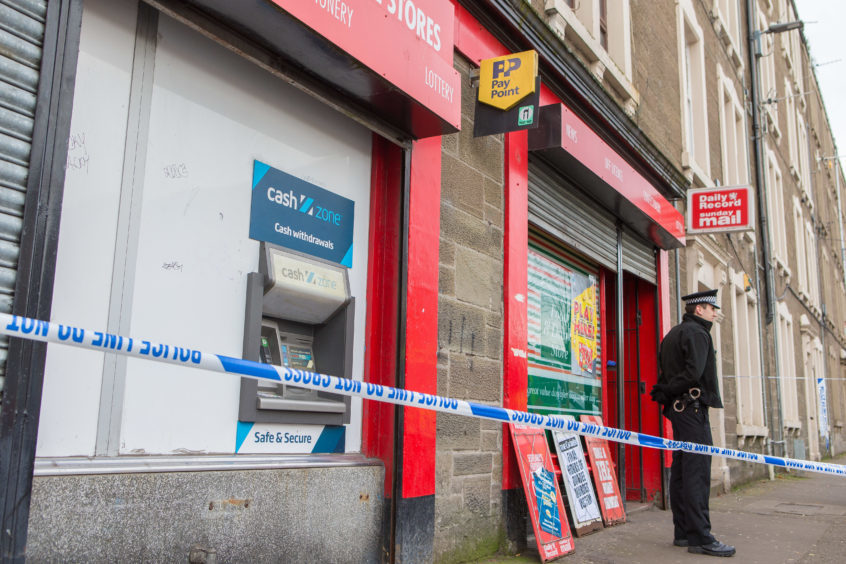 Officers were called following the incident, which occurred shortly before 12.15pm on Wednesday afternoon.
There are no reported injuries, according to a police spokesperson, and it is not known if any money was stolen.
Police are appealing for potential witnesses to come forward with any information by calling 101, or speaking to any officer.
The shop remained open in the hours following the incident, with two men hard at work behind the till.
One shopkeeper, who did not wish to be named, said it was sad the store was targeted for a second time in quick succession.
He pointed out staff had not been hurt during the attack but a door had been damaged by the would-be robber. 
Neither staff member would comment further on what had transpired
The small store remained busy, with customers coming and going throughout the afternoon, seemingly unfazed at what had transpired.