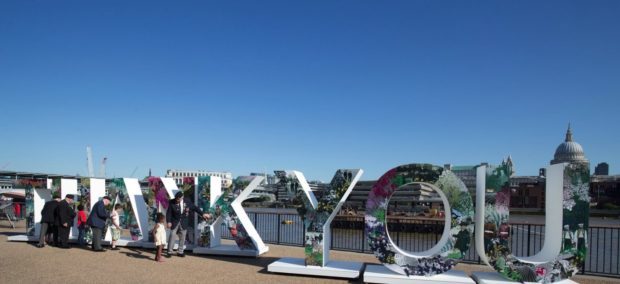 A giant art installation created to give the public the chance to thank those who gave their lives during the First World War will visit Dundee this month.
Created by artist Sarah Arnett, the eight-foot-high installation features illustrated letters spelling out the words "Thank You".
Members of the public will be able to write their own personal messages of thanks directly onto the artwork.
Illustrations on the letters show various aspects of how the conflict impacted like in the UK, from the "Munitionettes" who served in weapons factories to Indian infantrymen on the Western Front.
Ms Arnett said: "It's been an honour to work on such a meaningful project during the centenary year.
"Having recently researched my own family history during the war, I'm amazed by how much of the world around me is still so connected to that time.
"It was deeply moving to think about what each member of that generation went through as I worked on the design. It's absolutely fitting that we should say 'Thank You' and remember their legacies."
Charles Byrne, director general of The Royal British Legion, said: "We all have a connection to the First World War, for me it is Private Ross Ryan, my grandfather, and we all have a reason to say 'Thank You' to this special generation.
"Whether your personal 'Thank You' is an event dedicated to those who made a difference in your community, a visit to a place of significance, or a simple Tweet, there's no limit to the ways people can take part.
"We are making a plea to every single person across the UK to get involved and take a moment in this very significant year to say 'Thank You'."
The statue was unveiled on the South Bank in London on Friday to mark the start of the 100 day countdown to Armistice Day on November 11.
The installation will be unveiled in Dundee on August 17. Its location has not yet been confirmed.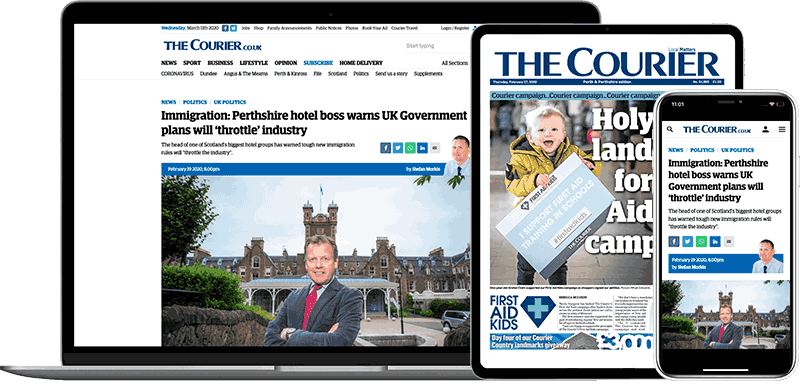 Help support quality local journalism … become a digital subscriber to The Courier
For as little as £5.99 a month you can access all of our content, including Premium articles.
Subscribe