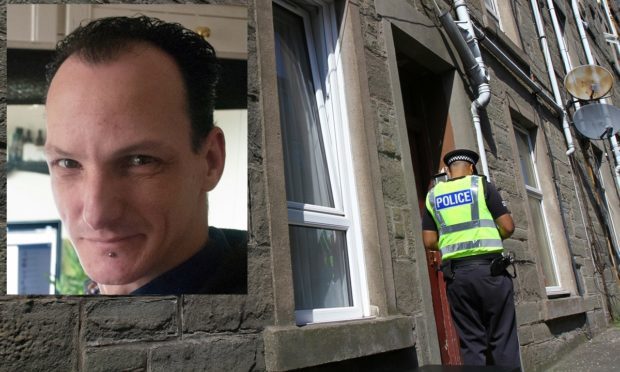 The mother of a Dutch artist murdered by a Dundee drug addict has said her son's killer should not have been free to carry out his vicious attack.
John Styles, 21, killed Jeroen Van Neijhof, 38, just days after he had been granted bail for carrying heroin and an offensive weapon.
Those offences happened while he was on bail for robbing a female student at knifepoint.
Mr Van Neijhof's mother Yvonne Van Essen said she felt let down.
"The Scottish justice system failed my son," she said.
"Styles should have been locked up at the time as he is a threat to society.
"If you're caught with a knife you should be put in jail."
Sentencing on Styles' earlier offences had been deferred so both cases could be heard together.
But five days after he was released on bail he carried out his brutal attack on Mr Van Neijhof.
The pair had gone back to the victim's flat on Brown Constable Street, where they took a number of drugs including ketamine and MDMA.
At some point in the evening, things turned sour when Styles — a habitual drug user from the age of 14 — asked if Mr Neijhof had any heroin.
When he was told there was none he subjected Mr Neijhof to a brutal and sustained attack, inflicting blunt force trauma to the head and 19 stab wounds.
Styles then robbed  Mr Van Neijhof of £10.
Mrs Van Essen, 59, added: "We were told that Styles flipped because my son did not have any heroin.
"He tried to escape to his kitchen but then got trapped in there. Styles then ripped a plank of wood from the wall and thumped my son with it.
"How on Earth can he be so violent at the age of 21? Styles is a monster.
"He is so vicious and violent he should never be freed again."
Styles was jailed for 15 years after pleading guilty to murder.
He was sentenced to 30 months in prison on June 1 for the earlier charges.
The Scottish Government said: "Bail decisions are a matter for the courts, whose independence is one of the cornerstones of the legal justice system."