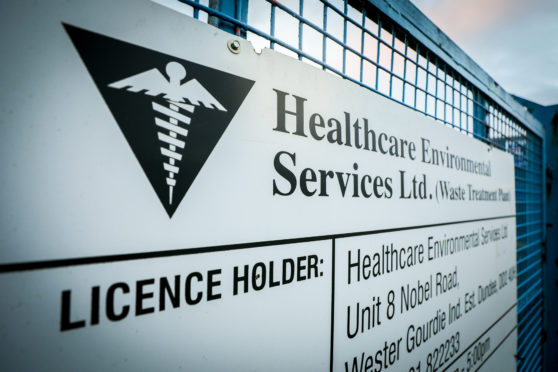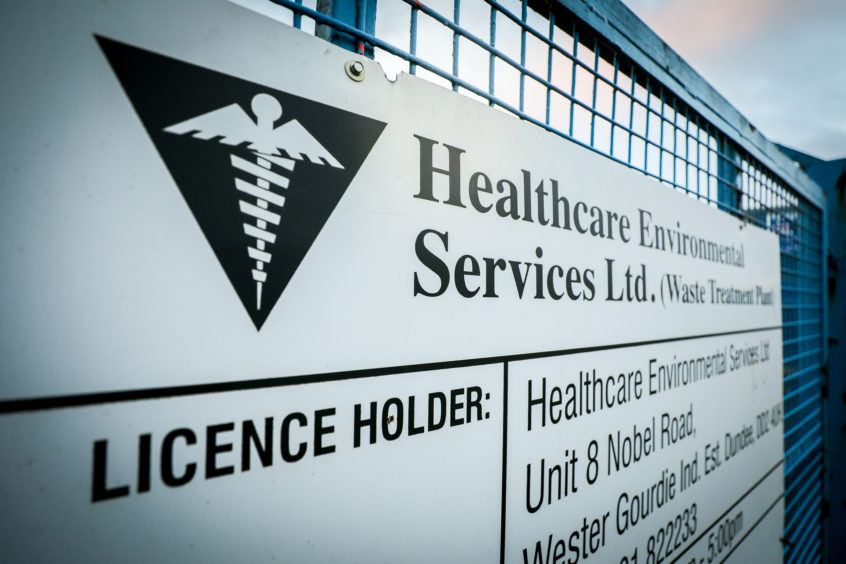 Workers at a troubled clinical waste firm have issued an open letter pleading with bosses to "do the decent thing" and deliver unpaid wages to staff, some of whom have been forced to use food banks.
Dundee employees of Healthcare Environmental Services (HES) revealed efforts to claim outstanding cash, including holiday and notice pay, had been rejected by the Insolvency Service because the firm has not yet been declared insolvent.
The company, which was responsible for disposing of clinical waste from every medical facility in Scotland prior to ceasing trading in late December, is reported to owe around £300,000 in wages to more than 350 members of staff.
Managing Director Garry Pettigrew was branded "disgusting" by workers last week after he vowed to fight on against insolvency at all costs and continue his search for a buyer, even if it leaves staff unable to claim money they desperately need.
A group of employees calling themselves Help Us Healthcare has now written to company chiefs urging them to pay up. They also called on HSBC to make a statement after claims the bank froze HES's accounts.
The staff wrote: "As former employees of HES, we are collectively writing to appeal to you to take the morally right and legal action and pay us for the work we did on behalf of your business.
"Many of us have had to visit food banks over the festive period and for many, Christmas was cancelled."
The group said members felt trapped after allegedly being told by the company seeking new employment would be seen as "breaking our contract" and would result in them not being paid.
Workers also voiced fears they may not be entitled to receive redundancy payments because the company is still active.
Former staff at the Dundee plant met with Dundee East MSP Shona Robison but said they remain disappointed with the level of support offered by politicians.
Stuart McSorley, 39, who worked for the firm for around 18 months, said: "All we've had so far is a phone number to help us get back into work but that has nothing to do with us getting our money.
"It looks like we're going to have to fight this on our own because right now it doesn't look like anyone is interested in helping us."
Ms Robison said: "It is very unfair former HES employees are being treated in this way and I have heard firsthand about the worry and hardship this has caused.
"It is particularly unfair workers and their families were affected over the festive period.
"The owners of HES should do the right thing and immediately pay out the wages and other entitlements due."
It has been reported the clinical waste firm received almost £1 million from NHS boards in Scotland in the weeks before its collapse.
Alex Neil MSP, who represents many of the company's former staff in North Lanarkshire, used parliamentary privilege at Holyrood on Wednesday to claim a UK Government civil servant worked to "deliberately and systematically destroy" HES.
Business minister Jamie Hepburn said he would investigate the allegation which the Cabinet Office later branded "entirely untrue".
HSBC said it was "sorry for what employees have experienced" but is unable to comment on specific financial affairs due to client confidentiality.
HES could not be reached for comment.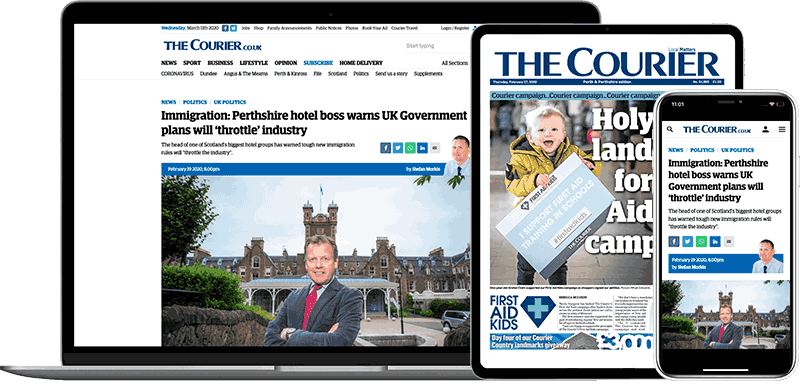 Help support quality local journalism … become a digital subscriber to The Courier
For as little as £5.99 a month you can access all of our content, including Premium articles.
Subscribe