If your child likes to "choose their own adventure" and make up their own stories, then they will love You Choose, one of the shows at this year's Dundee Rep's Children's Festival.
The You Choose live show is based on the series of books, written by Pippa Goodhart and illustrated by Nick Sharratt, and puts the audience firmly in the driving seat.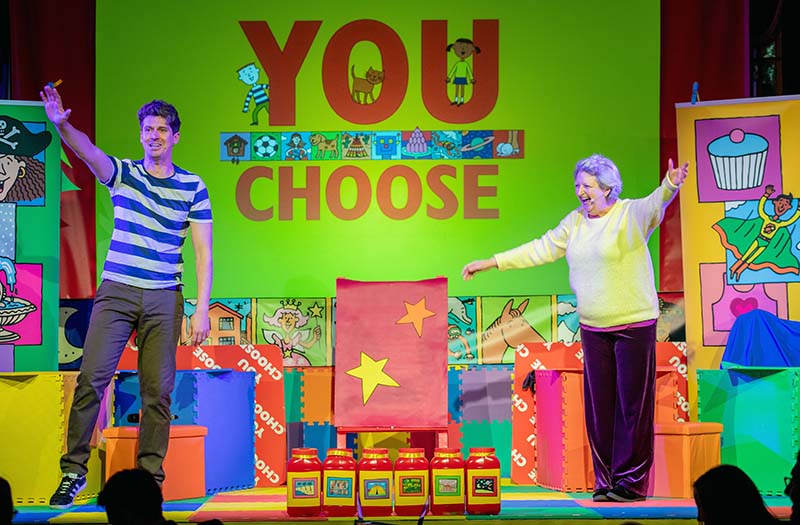 Show producer Simon explained: "You Choose is a very interactive hour-long show and with the audience making all the decisions, every show is different.
"We recently had a run in Edinburgh and none of the shows were the same as each other."
The audience takes part in a range of ways, from applauding and cheering for their choice, to helping out on stage and even a game of "pass the inflatable animal".
"The adults like that as much, if not more, than the kids," Simon chuckled. "Grown ups also tend to appreciate the high levels of improvisation throughout the show – our presenters have to create a sketch at the end of the show based on what happens and the decisions made by the audience."
Creating a show based on the You Choose books was initially a tall order for the production company.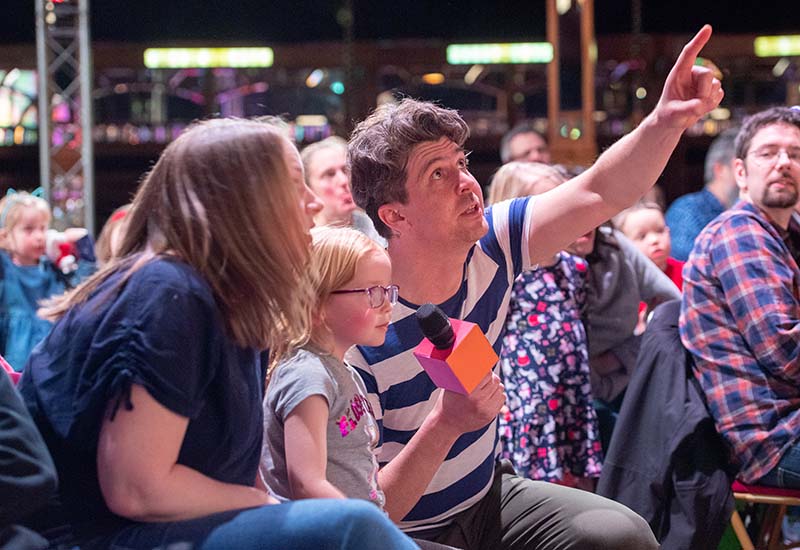 Simon said: "To try and bring the books and turn them into a show when the books are primarily images rather than text was difficult.
"For us, the main aim was to make it as interactive as possible and different to our other productions.
"It took a lot of work but we have created a show that is bright and fun and having illustrations by Nick on the screen throughout makes it feel like you have the book in front of you.
The feedback we've had from audiences is that they love You Choose – and we know Dundee will too."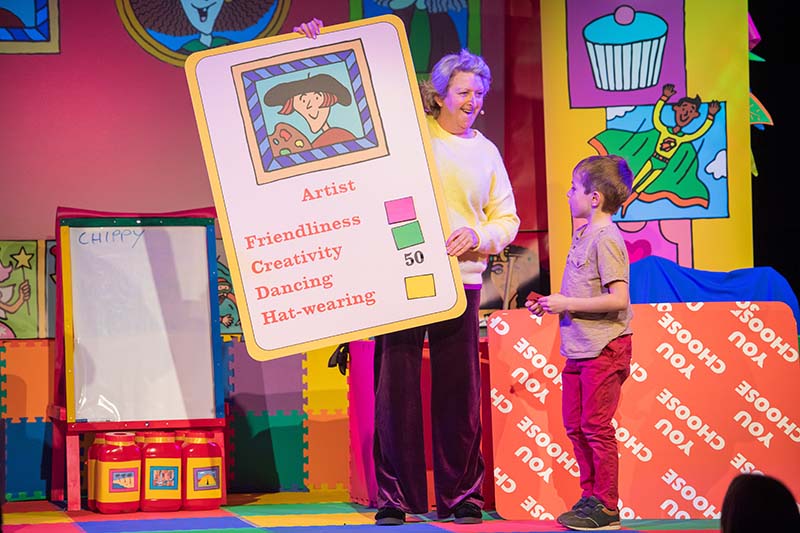 Simon added: "It really is an hour of great fun and entertainment – but if you are looking for something quiet, it might not be the show for you!"
You Choose is at Dundee Rep on Friday, April 5, and Saturday, April 6.
And for all of the shows running as part of the Children's Festival, you can book packed lunches for your wee ones to enjoy.
For just £4.95, they will get finger sandwiches (either ham or cheese), corn snack crisps, an apple, feel good fruit juice and a piece of banana cake. Book yours by replying to the email you will receive the week of the show you are going to (a limited number will also be available on the day).
To book your tickets for You Choose, and to find out more about the other shows on during the Children's Festival, visit the Dundee Rep website.