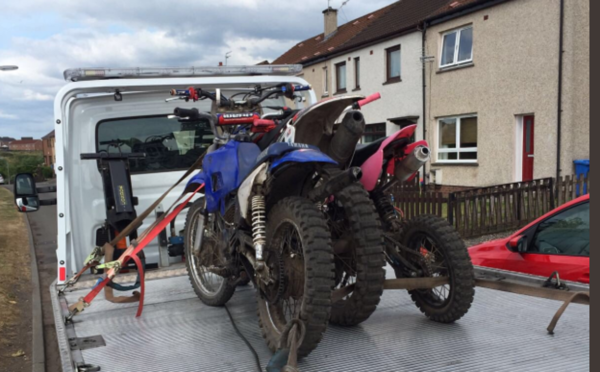 A crackdown on anti-social bikers in Levenmouth has led to a 60% drop in calls to police in just six months.
Sixty bikes, quads and cars were seized by officers between April and October and 222 people were charged with anti-social behaviour and road traffic offences.
Three council tenants were given anti-social behaviour warnings regarding their use of motorbikes during the same period.
A multi-pronged approach to tackling the scourge of illegal biking and other anti-social behaviour across Levenmouth was launched in January, amid a rising number of complaints from fed-up residents.
Calls to police about off-road bikes in the area more than doubled to 1,098 in 2018, 23% more than in the previous two years combined, and accounted for 59% of all Fife calls about motorbikes.
Fears were expressed that an innocent by-stander could be seriously injured or even killed as riders used pavements, golf courses and even Leven beach.
An action plan was drawn up following a meeting involving police, the fire service, council officers, councillors and Labour MSP Claire Baker.
Kingdom Off Road Motorcycle Club and various local groups also took part in the prevention, intervention and enforcement initiative.
The group looked at all aspects of anti-social behaviour, including deliberate fire-setting which has also been a problem in Levenmouth.
In a report to be considered by councillors on Wednesday, Chief Inspector Steven Hamilton said the approach had had a positive impact and would continue.
"Maintaining the momentum from 2019 will be crucial for sustaining the support to those who work, live in and visit our area in the years ahead," he said.
"Further plans for 2020 include the ongoing work with our young people to identify safe places outside.
"In these area s we will look to place shelters designed by our young people as areas they can congregate and allow partners to engage fully."
Talks with a local nightclub are also planned in the hope of running a summer session for youngsters, where messages about personal safety will be given.
Mr Hamilton added: "The value of this innovative partnership approach, with prevention at the heart of the strategy, cannot be underestimated."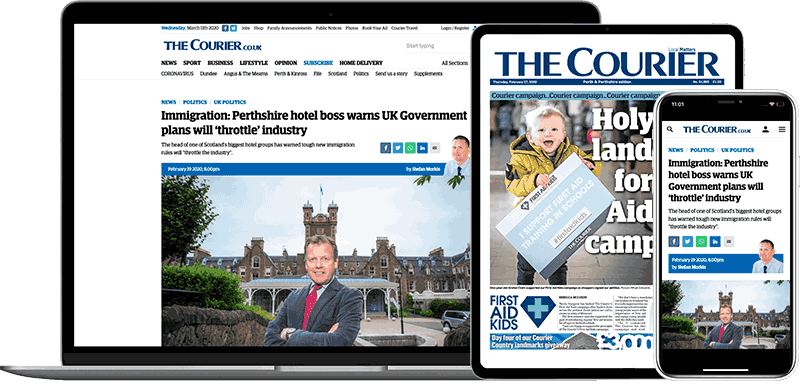 Help support quality local journalism … become a digital subscriber to The Courier
For as little as £5.99 a month you can access all of our content, including Premium articles.
Subscribe