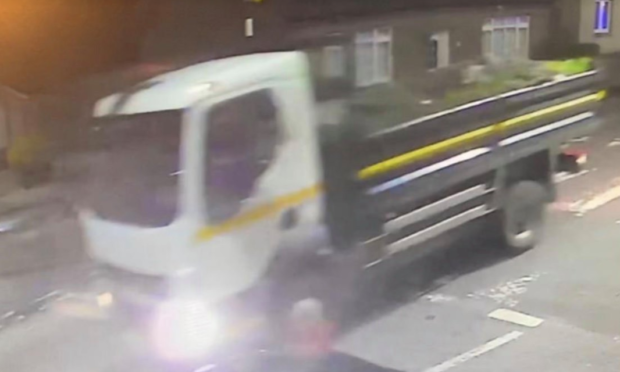 Hotel bosses believe they have snared brazen fly-tippers driving a truckload of rubbish into their car park.
A pile of garden waste, bricks, wood and other rubble was discarded in the car park of the Station Hotel in Thornton in the early hours of Monday last week.
A lorry with a distinctive yellow stripe was caught on the hotel's CCTV driving to the site and leaving again.
Hotel owner Asif Hussain reviewed the footage after finding the pile of waste dumped on his land.
It follows a number of similar fly-tipping incidents across the region.
Hotel owner Asif Hussain said: "We have a lot of messages from people telling us that it's been happening around Fife.
"We contacted the police and they said there's nothing that they can do. They gave us a number for a council department to report it.
"The council department that got phoned stated that they would contact SEPA but because it's on private land it's unlikely they can do anything."
Fife Council team manager Dawn Jamieson gave an assurance that the authority would be investigating the incident.
"Unfortunately, in these challenging times, when our services are already under pressure, there are a growing number of reports of fly tipping around Fife," she said.
"Everyone is responsible for their own waste and must dispose of their rubbish responsibly.
"If waste has been dumped, even if it's on private land, we can investigate, and if there's sufficient evidence, we can take enforcement action."
She added: "There's no excuse for fly-tipping, which is a blatant disregard of the law and of our outdoor environment. No one wants to see rubbish dumped, and it has a direct impact on the condition of our roads, parks, wildlife and communities.
"Our recycling centres are now open again and we would urge people to make use of these facilities and dispose of recyclable waste responsibly."
She urged people to check that anyone who takes their waste away is properly registered to do so.
People can report flytipping by filling out the form at www.fife.gov.uk/flytipping.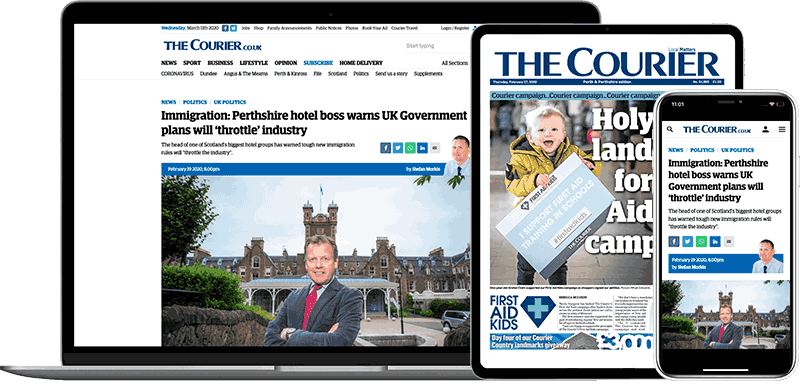 Help support quality local journalism … become a digital subscriber to The Courier
For as little as £5.99 a month you can access all of our content, including Premium articles.
Subscribe