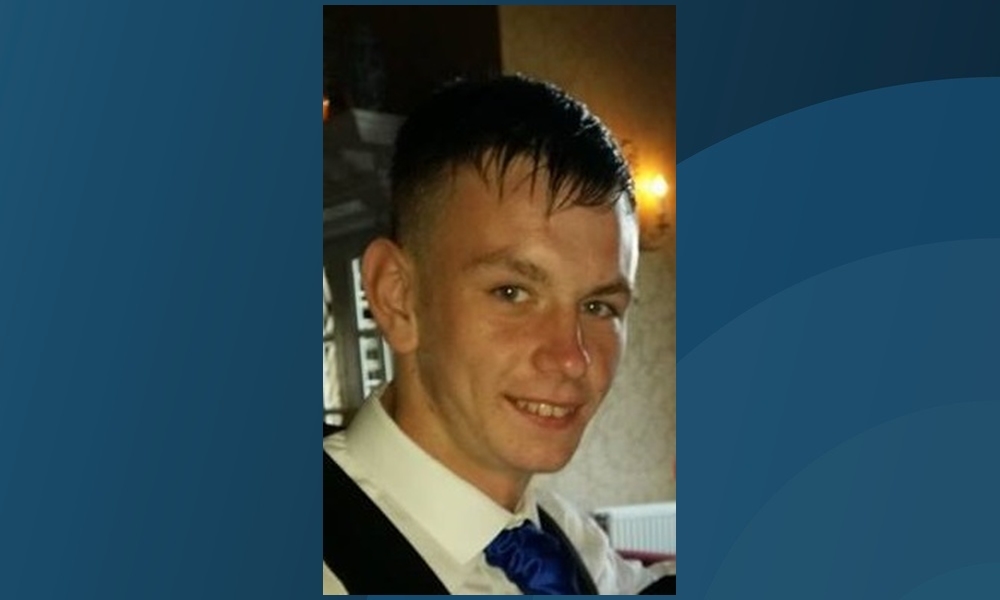 A teenager has been given a five-year extended sentence for a "vicious and unprovoked" attack on a 56-year-old man which left him lying unconscious on a busy road, fighting for his life.
Scott Tierney, 19, had been drinking in a Rosyth pub before he launched the brutal assault on a stranger waiting at a nearby bus stop.
Garry Hay had intervened to try to stop Tierney from attacking passing cars but was knocked unconscious, kicked on the head and left lying with blood coming from his ears and mouth.
He spent several days on a ventilator in intensive care and has been left with lasting damage.
Tierney, of Burns Street, High Valleyfield, was given a four-year custodial term followed by one year under supervised release.
He admitted that on December 5 at Queensferry Road, Rosyth, he assaulted Mr Hay, threw stones which struck him, punched him on the head causing him to fall to the ground losing consciousness and then kicked him on the head to his severe injury, impairment and to the danger of his life.
Depute fiscal Claire Bremner said the incident occurred at around 10.30pm when three men including the victim were standing at a bus stop next to a Tesco store.
Mr Hay asked Tierney to move off the road and was punched once in the face.
The blow knocked him unconscious and Tierney continued his attack, kicking his victim on the head when he still lying on the road.
Mr Hay was rushed to the Victoria Hospital, Kirkcaldy, where he was found to be unresponsive.
A CT scan showed he had suffered bleeding to the brain.
The haemorrhage was consistent with someone receiving a traumatic blow.
He was kept in the intensive care unit for several days afterwards and then taken off a ventilator to return to a general ward.
He was allowed to return home to the care of his wife on December 14.
Doctors said if Mr Hay had not been cared for at the scene and transferred to hospital as quickly as he was then his there was "a significant danger to his life", said the depute.
Mr Hay now suffers from dizziness, occasional slurred speech and can sometimes lose his balance.
As a result of the injuries, he had his driving licence revoked and the incident has affected his confidence in day to day life.
When arrested, Tierney told police he had no recollection of the incident and that he had been drinking alcohol on top of taking steroids which someone had given him.
He said he was "sorry" and appeared shocked to hear about the injuries caused, said Ms Bremner.
Sheriff Charles Macnair said: "This was a vicious and unprovoked assault on a man who quite rightly was trying to control your behaviour not just for the benefit of members of the public but also you.
"His injuries were life-threatening and caused him impairment which has clearly had a significant impact on his life."
"You were drunk and had taken non-prescribed steroids.
"If you take alcohol and drugs willingly you cannot then use it as any form of excuse.
"You have a record of violence and it seems to be one of escalating violence.
"You pose a high risk of further offending and in particular of violent offending."
Tierney was sentenced to four years in custody and one year of supervision on his release.
He was given an additional 108 days in custody for a breach of curfew conditions committed on January 1.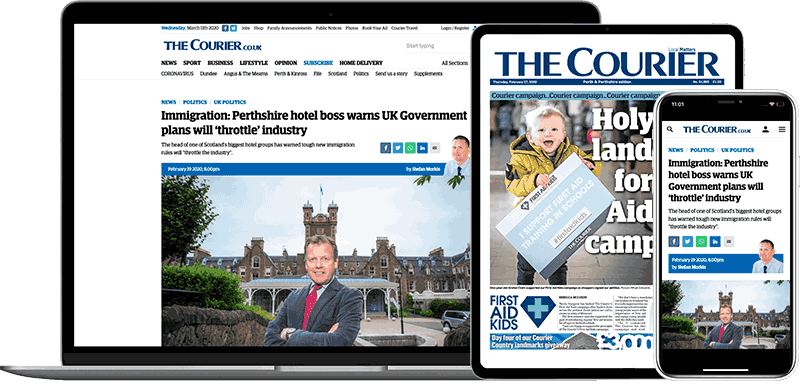 Help support quality local journalism … become a digital subscriber to The Courier
For as little as £5.99 a month you can access all of our content, including Premium articles.
Subscribe