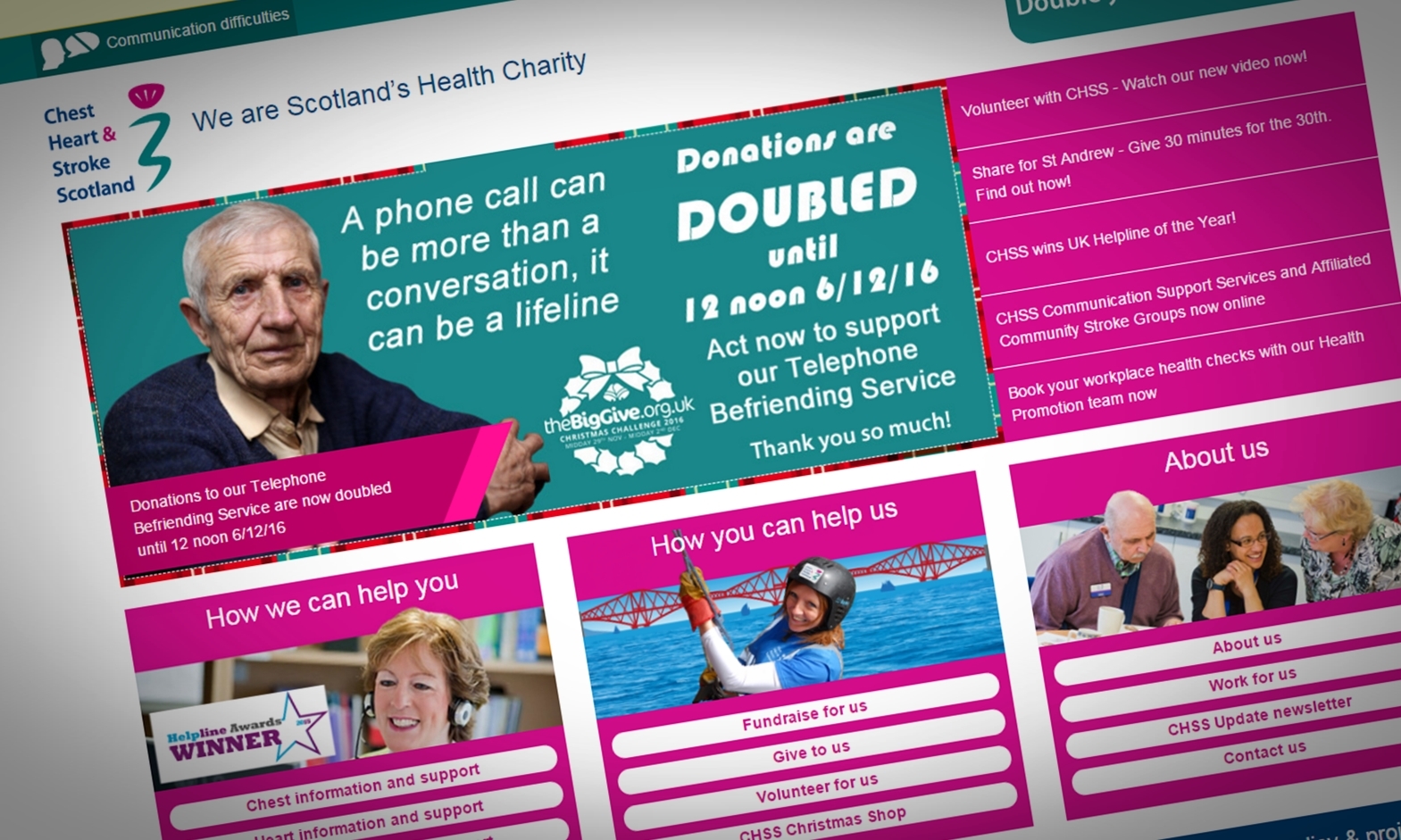 A "lifeline" service for Fife stroke victims has had to close due to lack of funds.
Devastated users of Chest Heart & Stroke Scotland's communication support network learned it had had no option but to close.
The husband of one regular criticised Fife Council for a lack of financial support.
He said: "They get funding from local councils but Fife Council seems to be skint just now and something has to give.
"This is a blow without a doubt. Seems to me every day the plug is pulled on something."
CHSS will continue to provide support through its Fife stroke nurse service and through affiliated stroke groups across Fife.
But what is going is the work being done for people with post-stroke communication problems.
Paying tribute to the users, staff and volunteers over the past 13 years, head of rehabilitation support Barbara Dalgetty explained the funding crisis.
"We have made repeated attempts over the years to secure funding for our communication support work in Fife, the most recent being over the past few months.
"Regrettably CHSS is no longer in a position to continue to support this model of service delivery without external funding, so we are having to look at new ways to support this group of people living with a stroke."
CHSS, she said, recognised the challenges faced by Fife's new integrated health and social care joint board, and that many more people were living for longer with a stroke or other similar long term conditions.
So it is looking at options for develop a new rehabilitation support service in Fife which will work with people living with heart and lung health conditions as well as stroke."
But discussions are at an early stage and it is estimated it would take at least a year before any new service can be launched.
However, there may be a glimmer of hope.
Health and social care director Michael Kellet said: "Now that the partnership has been made aware of the challenge being faced by CHSS, we have been in direct contact to open up discussions about how we can work together in the face of financial pressures, whilst keeping the focus on the needs of patients and their families."
MSP Willie Rennie said: "It's good news that the health and social care partnership have agreed to look at this.
"It's essential we maintain this service which people value and assists the partnership with the role it performs."