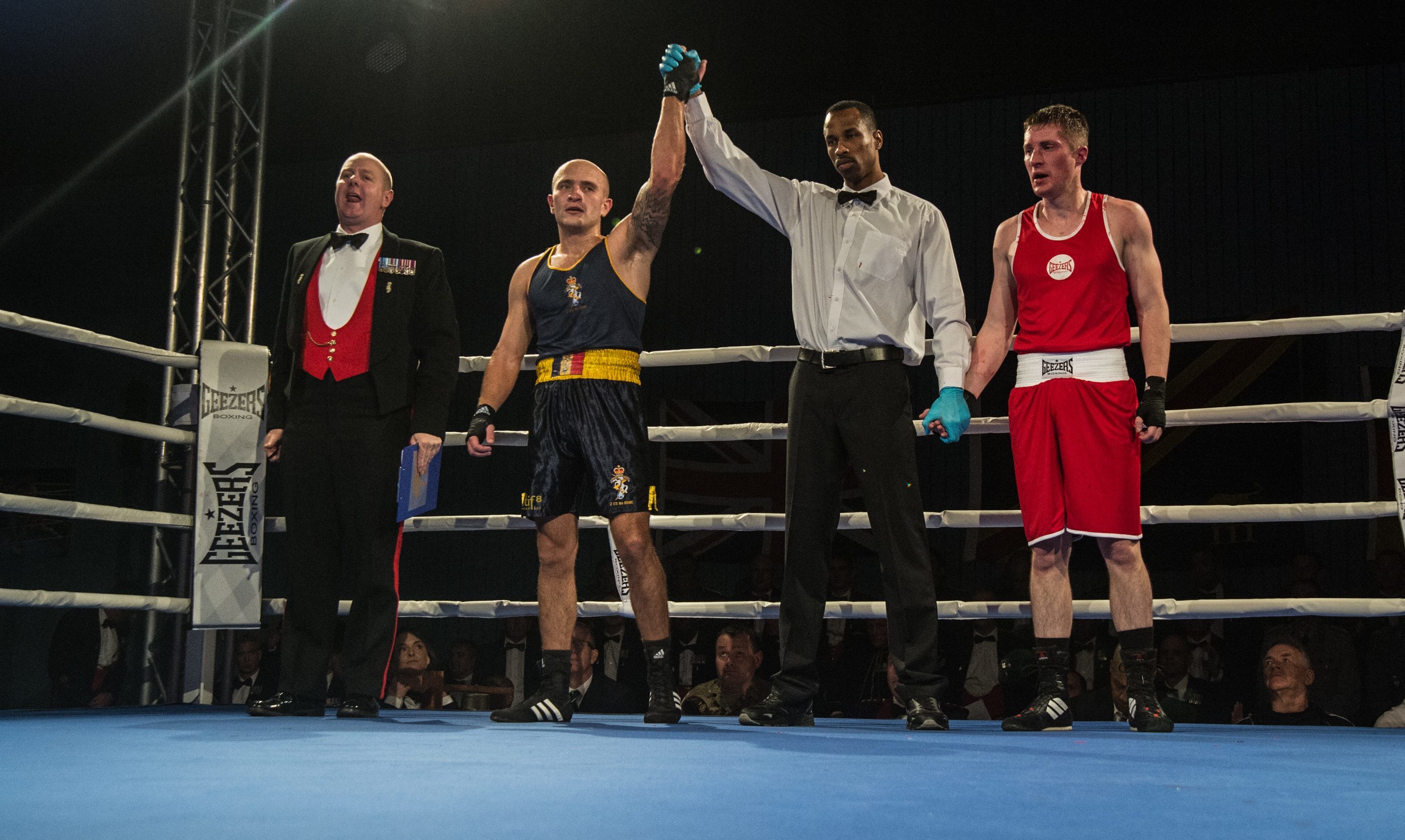 A Leuchars- based soldier starred in the Royal Electrical Mechanical Engineers (REME) Corps boxing championships held in the Northern German town of Paderborn – winning his Welterweight bout with an impressive display.
Corporal Ryan Bolam, who serves with 2 Close Support Battalion (2 CS Bn) REME, put in a commanding performance that saw him dominate the early rounds with the speed and accuracy of his punches, a display that ultimately was to win him the bout on a unanimous decision.
For 25 year-old Ryan fighting in his ninth contest to be crowned the Corps champion was a great outcome for the weeks of hard work, discipline and personal sacrifice.
He said:"It feels brilliant to be honest.  I entered the competition before and did not get beyond the preliminaries so to come back this year and win makes all the training and effort worth it.
"It's a very proud moment and I feel like a million dollars.
"This is for everyone back at the Battalion, especially the gym and boxing staff, who have been very supportive."
Ryan, a vehicle mechanic by trade, describes boxing as a "great sport" with "great camaraderie and sportsmanship" – and is good for fitness.
Organiser of the event Captain Gordy Bromidge from 3 Armoured Close Support Battalion REME, said: "Boxing is one of the most popular sports for soldiers because it helps maintain high fitness levels and promotes discipline.
"The boxers have been preparing for the last seven weeks showing great dedication and commitment working extremely hard preparing themselves for this week's events.
"It takes a lot of character to enter the ring and put your personal reputation on the line so they should all be commended for volunteering."