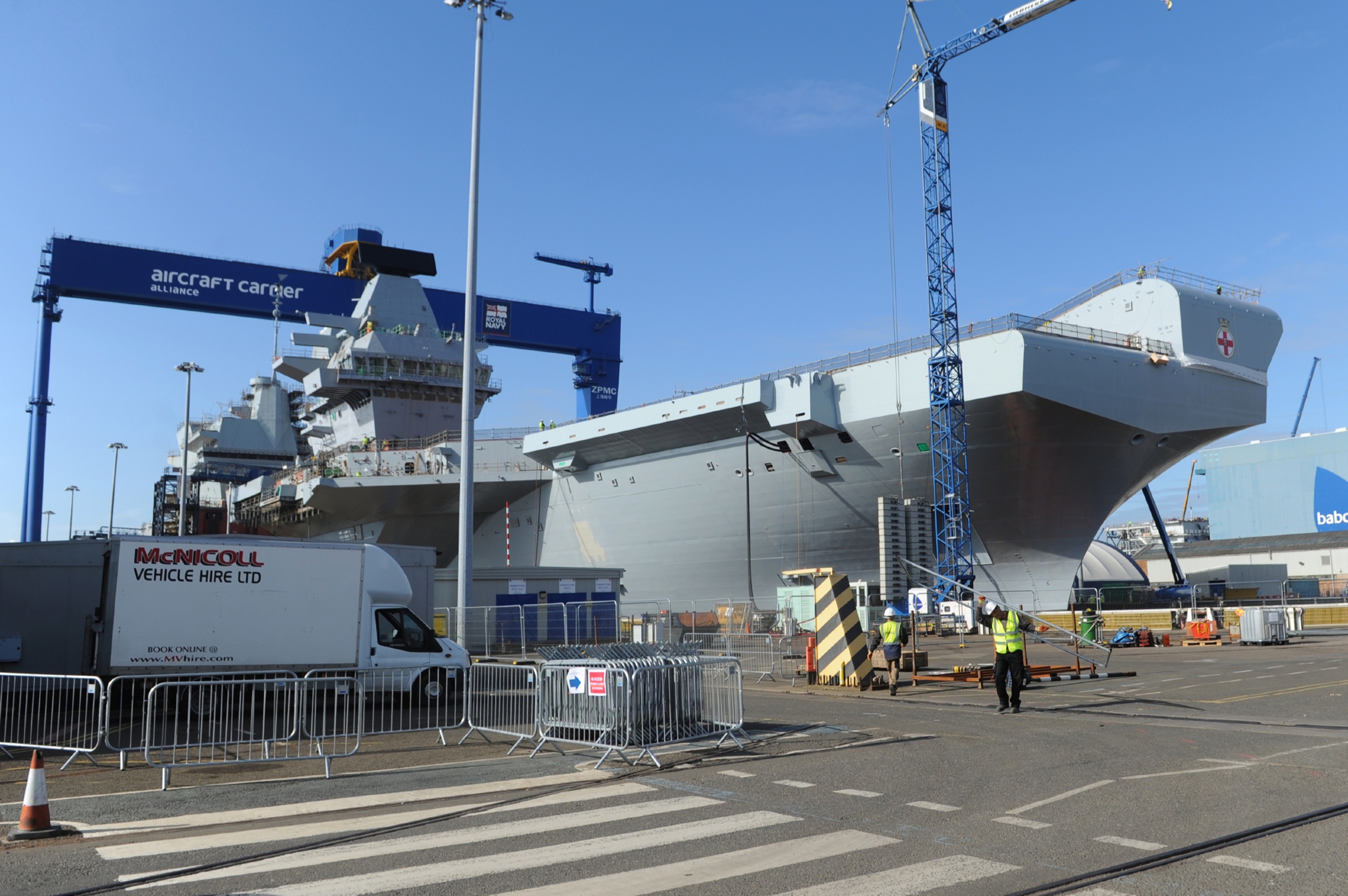 Her sister ship may have stolen the limelight when she set sail from Fife earlier this summer, but the second of the Royal Navy's new aircraft carriers is preparing for her day in the sun.
Rosyth dockyard is a hive of activity as preparations continue ahead of the formal naming of HMS Prince of Wales next Friday.
The man whose title has been awarded to the £3 billion vessel will watch on as his wife, the Duchess of Rothesay, performs the customary bottle smash over the ship's hull.
Scheduled for commissioning in 2020, Captain Ian Groom of the Royal Navy said that being the younger ship to HMS Queen Elizabeth is proving advantageous during the construction process.
He said: "There's huge amounts to be learned from HMS Queen Elizabeth which we are going to draw on in HMS Prince of Wales to make sure we build this ship to the best quality that we can for the right cost.
"Queen Elizabeth was about understanding a design we had drawn on paper but not proven.
"With Prince of Wales we now know the design works, so its about driving in the quality and getting the best value for money so we can get this ship to sea and have continuous carrier availability."
The huge vessel, identical to the HMS Queen Elizabeth launched in June, dominates the Rosyth skyline with her distinctive twin towers.
Though structurally complete, a massive fitting out operation continues under the skin, undertaken by an army of contractors.
Asked if he was envious of his counterparts on HMS Queen Elizabeth, Mr Groom said: "I'm an engineer officer so constructing and building this ship is fascinating.
"Every day I come on board and look at the size and scale of it. It's huge, but of course I'm excited as well to get to sea. I'm a naval officer and I enjoy going to sea."
With the first of the two carriers successfully completed, progress on HMS Prince of Wales is at full speed.
With the experience of building one ship under his belt, Martin Douglas, chief engineer of the Aircraft Carrier Alliance, said that the second sibling will be completed more quickly.
"We've been able to take lessons and learn from production of the first ship and apply that much earlier in the phasing of Prince of Wales," he said.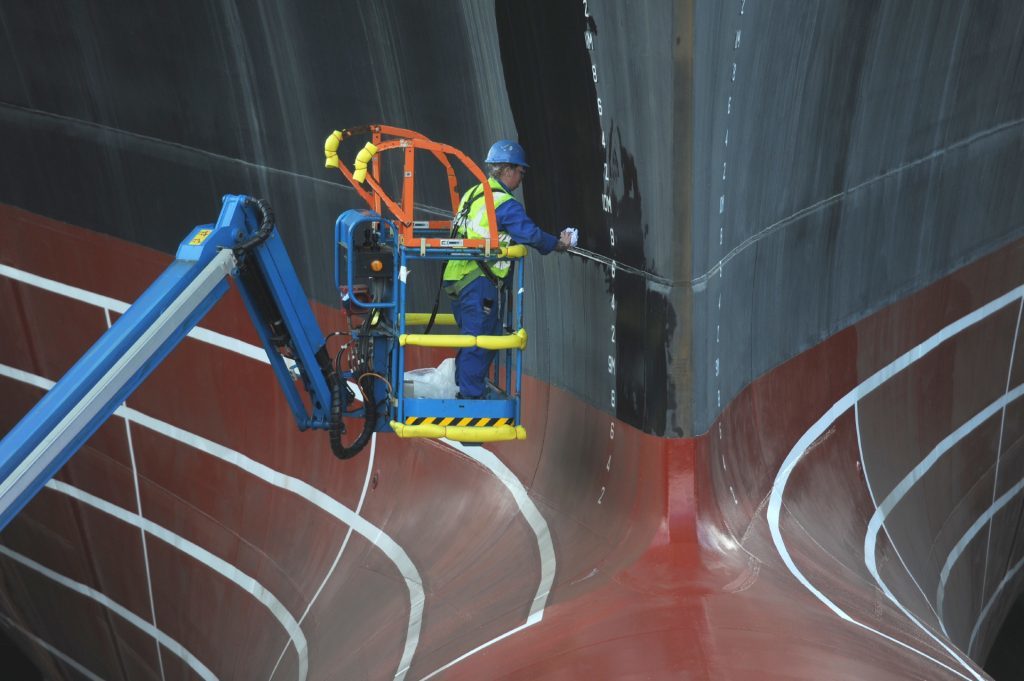 "The challenge now is drawing all those lessons out. There's been about a 20 – 25% saving in time from building the second ship to the first."