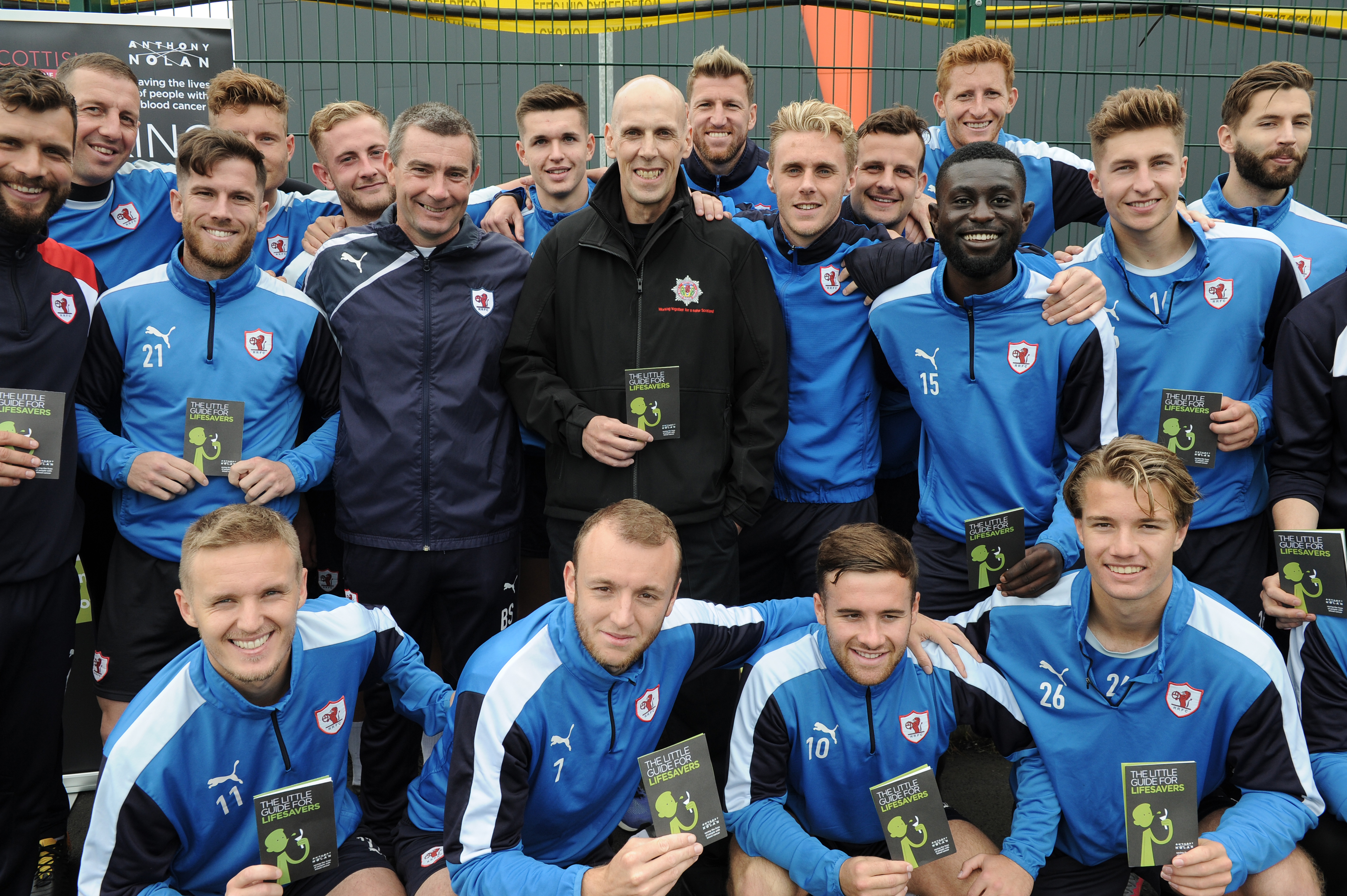 Kirkcaldy ice hockey fans are being urged to join the effort to save the life of a "hero" Fife firefighter.
Fife Flyers fans are being asked to provide a small saliva sample at this Saturday's game in a bid to find a stem cell donor for local fireman Gary Dall, who was diagnosed with blood cancer last month.
The 49-year-old will die unless a suitable donor can be found, with Flyers fans being asked to play their part in the public appeal to save Mr Dall's life.
Fire service Group Manager Mark Bryce, also based at Kirkcaldy Fire Station, said: "Gary is a real hero who has an outstanding record when it comes to assisting and protecting communities.
"But he now needs a hero of his own and we are doing everything in our power to find that person.
"We will be out in force at the event this weekend, including many who are volunteering their own time in the hope of finding that miracle match.
"I would like to take this opportunity to ask our communities to please, please step forward to assist a firefighter who has contributed so much to others.
"Anyone who joins this life-saving register to help a complete stranger is also a real hero in our eyes."
Gary, a married father-of-four, developed myelodysplastic syndrome (MDS), a type of blood cancer, caused by chemotherapy following a previous stem cell transplant in 2010.
He has Crohn's disease and when the medication he was on stopped working seven years ago, he was offered the chance to take part in a clinical trial involving a transplant of his own stem cells.
A firefighter for almost 30 years, most of which have been spent at Kirkcaldy fire station, Gary is still receiving chemotherapy injections as part of his battle.
However, he will die unless a suitable stem cell donor can be found.
Visitors to Saturday's Flyers game against the Edinburgh Capitals will be asked to provide a small swab of saliva if aged between 16 and 30, though anybody wishing to contribute cannot eat, drink, smoke or chew 30 minutes beforehand.
Earlier this month, football players and staff from Raith Rovers signed up to the national bone marrow register as part of the bid to highlight Gary's fight.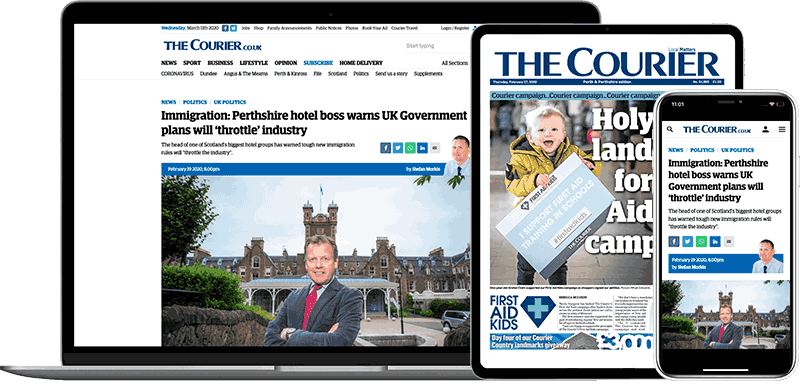 Help support quality local journalism … become a digital subscriber to The Courier
For as little as £5.99 a month you can access all of our content, including Premium articles.
Subscribe