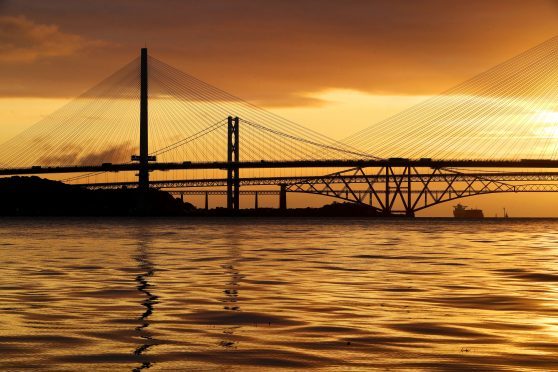 More than eight million visitors were welcomed to Fife in the past year.
Worth around £570 million to the Scottish economy, new figures suggest tourism in Fife now supports 11,000 jobs in the area and, with expenditure increasing annually by 4% over the last nine years, the region appears to have weathered the impact of the recession and changes to the economic climate.
This year has also seen Fife enter the top five most 'instagrammed' regions in the UK, with images being shared with thousands of international online and social media followers.
The region's annual tourism conference recently attracted industry experts from across the country including Justin Reid, head of marketing for Europe, the Middle East and Africa at TripAdvisor, who revealed more than five million people had searched for Fife on TripAdvisor in the last two years.
USA, Germany, France and Canada were said to be among the top markets viewing Fife.
Fife Tourism Partnership manager Ann Camus said: "Most importantly for the tourism industry in 2018, we will be reviewing the Fife Tourism Strategy so that we can work with tourism businesses across the Kingdom to ensure we continue to provide visitors with excellent experiences that will ultimately ensure Fife continues to grow its tourism revenue and reputation as a great place to visit.
"Fife is continuing to buck the trend in the tourism industry, and the latest figures revealed at the recent conference demonstrate just how popular Fife is as a destination for national, international and local visitors."
Yorkshire was the most popular instagrammed region in the UK last year with more than 3.8 million posts but 80% of the most instagrammed regions were in Scotland.
The Highlands, Shetland and Ayrshire and Annan were all just ahead of Fife to complete the top five, while Perthshire was 10th and Dundee and Angus was 35th.
Fife was also awarded WorldHost Customer Service Destination status earlier in 2017, with more than 100 local businesses opting to put at least 50% of their customer facing staff through training to achieve a top level of customer service.
With such a high level of customer service, it came as no surprise that Fife businesses shone at the recent Scottish Thistle Awards for tourism, with accolades for Crail Food Festival, Cruise Forth, The Boudingait in Cupar and The Wee Restaurant in North Queensferry.
The East Neuk Festival was also awarded the highly prestigious RPS (Royal Philharmonic Society) Music Award for Audiences and Engagement earlier in the year.
Chairman of Fife Tourism Partnership Alistair Bruce, said: "2018 is an exciting year for Fife, especially celebrating the Year of Young People.
"We'll be developing augmented and virtual reality experiences around Fife's rich history and continuing to encourage businesses to get behind the World Host initiative."