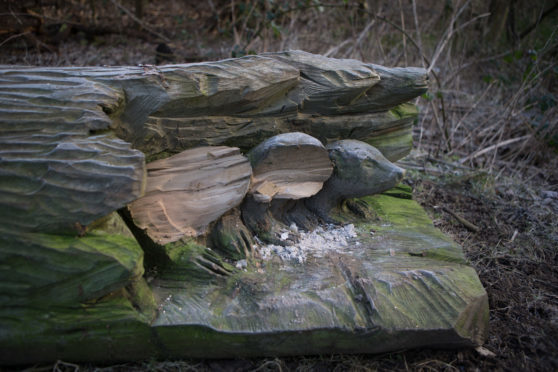 A Kirkcaldy community activist has described her heartache after vandals targeted a monument in a local park.
Lorraine Wilkinson, chair of the Rabbit Braes Development Group, said that damage to a statue was disheartening for local volunteers.
The carving of three badgers has been largely destroyed, with the faces of two of the wooden creatures removed with what would appear to be a power tool or saw.
It is one of several wooden monuments scattered throughout the Braes that were installed with the help of local children and Mrs Wilkinson said such attacks are a blow for those trying to improve the area.
"We've got a small committee – there's only six of us – and so virtually everything that gets done is done by just six people," she said.
"We give up our own time, but what does make it worthwhile is when the community wants to get involved.
"They do support us but it seems as though there is the odd person that just doesn't like people having a nice place to walk."
The vandalism is thought to have occurred between Friday February 9 and Wednesday February 14, with police now investigating the act.
The animal sculptures, a popular attraction on Rabbit Braes, were only installed a few years ago, with local school children helping to design the animals as part of a £6,000 project.
Thanks to work done by the Rabbit Braes Development Group, the area has become a focal point for family life in the north-west of Kirkcaldy, with Halloween Spooky Walks and family fun days also hosted at the park.
Meanwhile, Mrs Wilkinson said that while police investigate this act of vandalism, the damaged badger carving would remain in place in the hope that those responsible may be traced.
She added: "Leaving it as it is has at least got people talking about it, and that has helped us narrow down when the vandalism took place.
"People have been talking about the damage and how terrible it is.
"I'm just hopeful that this is something that doesn't happen again."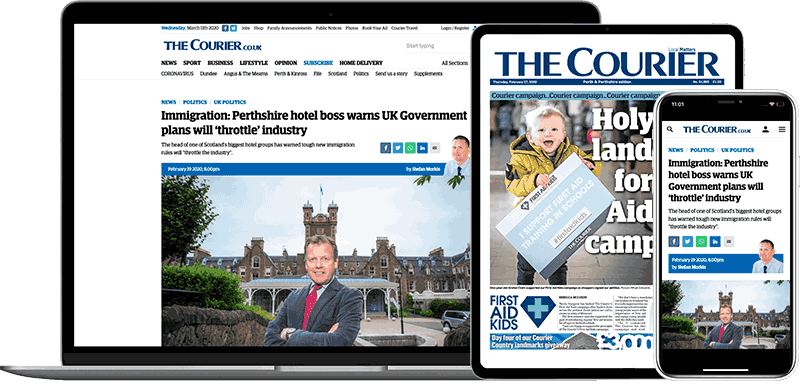 Help support quality local journalism … become a digital subscriber to The Courier
For as little as £5.99 a month you can access all of our content, including Premium articles.
Subscribe