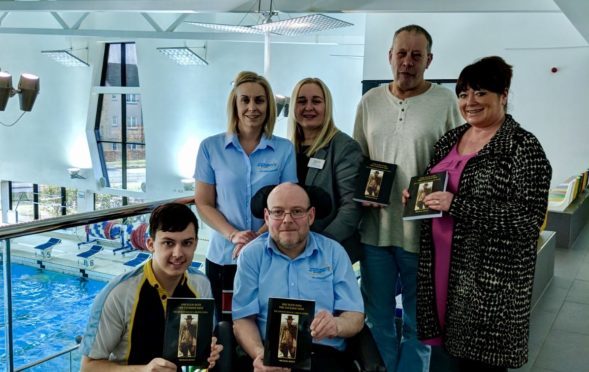 A local author has teamed up with staff Fife Sports and Leisure Trust to raise funds in memory of a well-respected colleague.
Michael Kelly is offering staff and customers, as well as the wider public, the opportunity to buy his recently released book, One Flew into the Cuckoo's Nest – the Adventures of a Movie Extra.
It is in memory of Steve Donnelly, who passed away in 2015.
All proceeds will be going to NHS Fife's admissions 2 at the Victoria Hospital in Kirkcaldy.
Steve, who was the trust's multimedia co-ordinator and a central player in helping colleagues across the organisation, lost his own battle with cancer following treatment at the hospital.
Michael was a long-term friend of Steve's and the pair shared a passion for the outdoors and hillwalking.
The Leslie man wanted to use the launch of his new book to commemorate his friend.
As a regular user of the trust's facilities, Michael knew that Steve's colleagues would appreciate the opportunity to get involved in raising funds.
"Steve was a great friend and I know he was highly respected by his colleagues who also experienced his kind and funny personality," Michael said.
"I'd like to thank the trust for their support in helping me with my fundraising efforts by making the book available through their centres.
"Steve received fantastic care by NHS Fife staff and I know he'd be pleased that their efforts are being recognised."
Wendy Watson, chief operating officer for the trust, said: "Steve was a much loved staff member, he had worked with the trust since its launch in 2008, and before that, for Fife Council.
"He was well known by a wide range of people, including customers, partners, local sports clubs as well as colleagues across the organisation – he was always ready to help and get involved, his helpful and good humoured attitude was just one of the reasons he was so widely respected.
"We really appreciate Michael's fund-raising efforts in memory of Steve and a good number of staff have already got behind the cause by buying a copy of the book."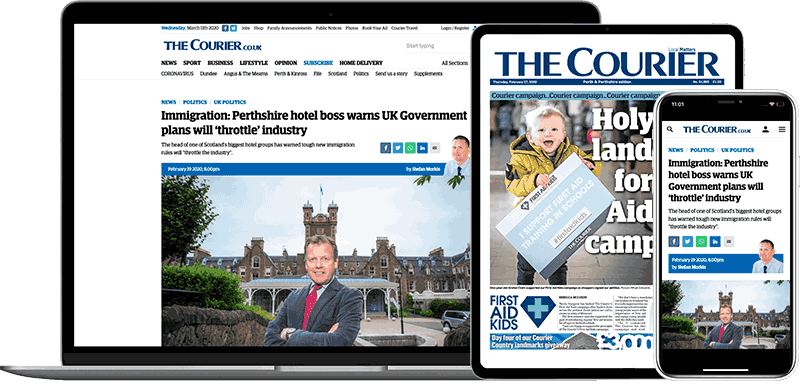 Help support quality local journalism … become a digital subscriber to The Courier
For as little as £5.99 a month you can access all of our content, including Premium articles.
Subscribe