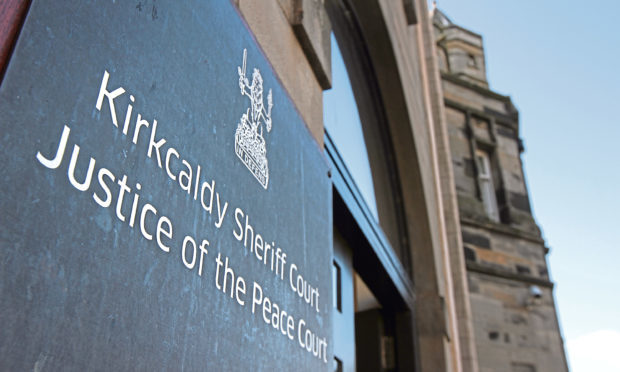 A drug user has admitted forcing her way into the home of a fire victim but said she was "pure disgusted" when she learned whose flat it was.
Kay Fleming confessed she helped push open the door to the home of Scott Kerr in Leven, just days after he died in a blaze there.
The 38-year-old was giving evidence for the prosecution in the trial of Kevin Stewart, 41, who is accused of breaking into the property in Waggon Road on March 3, last year, and stealing a television and a computer console, controller and games.
Stewart, a prisoner in Perth, denies the offence and has lodged a special defence of incrimination, claiming it was committed by Miss Fleming.
He says he has an alibi for the night of the crime —and that he was at the home of Linda Buchan, except for 15 minutes when he was at the home of Jamie Mercer.
Miss Fleming told a jury at Kirkcaldy Sheriff Court she had gone to "be edgy" – a look-out – but only so a parcel of drugs could be retrieved.
She said she was told the drugs had been ordered on the "black net" and delivered to the property.
She claimed she only learned the flat was Mr Kerr's when she was told by detectives three days later and said: "I was pure disgusted, I couldn't believe it. The boy hadn't even been buried."
She said she was told the flat belonged to someone who was in jail and who was going to lose it and its contents, including the console which was of sentimental value, and insisted: "I've got morals."
Miss Fleming also told the court "not once have I ever, ever broken into house", although she later admitted she had lied to police when she said she remained outside.
Jurors heard she stood downstairs to keep watch and only went upstairs as Stewart, who was armed with a pole, was making a noise.
Miss Fleming admitted she had then helped him "pop" open the door and said she  started looking in vain through the mail for the parcel while he went into another room.
---
>> Keep up to date with the latest news with The Courier newsletter
---
The court was also told by Miss Fleming that Stewart had linked arms with her and carried the 42in television out under his arm.
She denied concocting a story in order to blame Stewart for a crime she had committed.
The trial before Sheriff Jamie Gilchrist continues.