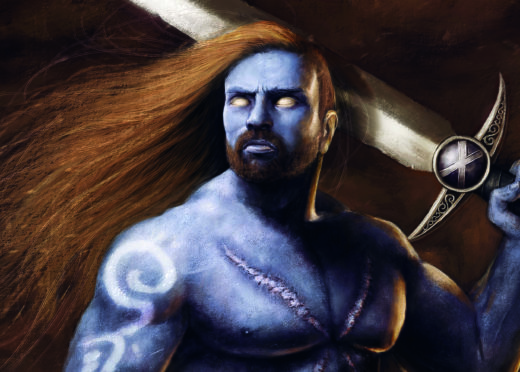 The Fife-based creator of Scotland's first comic book superhero will be launching a new novel at a major comic books event in Glasgow this weekend.
Comic book writer John Ferguson, of Largoward, will be at MCM Glasgow Comic Con as he launches Saltire's awaited comeback in a new graphic novel, Saltire Legend Eternal.
Over two years in the making by Scottish publishing firm Diamondsteel Comics, John is excited at the prospect of launching the book on such a stage.
He said: "It's a fantastic event with some big stars lined up and we can't wait to be a part of it. It's been over two years since our last title so I'm looking forward to seeing all the fans and finally getting the book out there."
The previous Saltire graphic novel, Immortal Guardian, was released in 2015 to much acclaim from both fans and critics, being nominated for Best British Comic Book and named What's On Guide Illustrated Book of the Year and Glaswegian Ferguson hopes the new book will be just as popular.
He added: "We believe this book is as good if not better than its predecessor so hopefully the fans reaction is just as enthusiastic. Comic Con will be our first chance to find out. Superheroes are a big part of mainstream culture these days and our Scottish protagonist creates a lot of enthusiasm so we're excited to bring him back."
The critically acclaimed Saltire series first emerged in 2014 and publisher Diamondsteel Comics has since received award nominations for art and culture, best British comic and what's on book of the year among others.
The series centres around Scotland's first comic book superhero while the dark and gritty world of the main character is a pseudo-history of the country and its mythology.
Saltire is a blue muscled immortal Hulk-styled "Scottish-looking" character with ginger hair and beard, Pictish tattoos down his arms and two diamond steel claymores attached to his back. This weekend's launch comes just three weeks before John appears as a special guest at The Lakes International Comic Art Festival where the focus is on Scotland's contribution to the comic book world.
He will be discussing Saltire and his work alongside guest such as Frank Quitely (Superman), Ian Rankin (Rebus, Hellblazer) and Charlie Adlard (Walking Dead) at the prestigious event.
*MCM Scotland Comic takes place on September 22 and 23 at SECC Glasgow.
The Lakes International Arts Festival will take place in Kendal, Cumbria from October 12 to 14.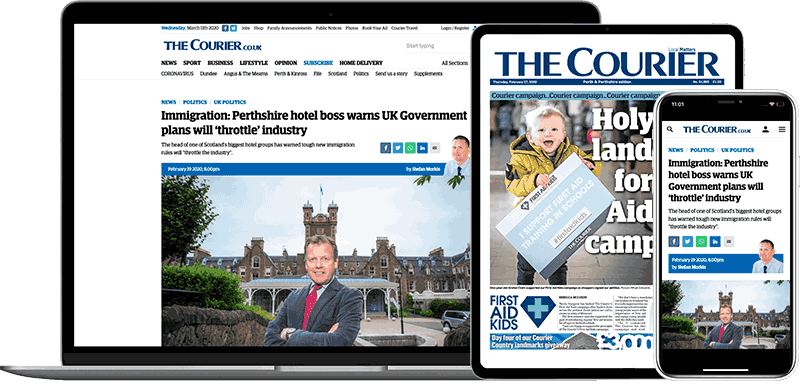 Help support quality local journalism … become a digital subscriber to The Courier
For as little as £5.99 a month you can access all of our content, including Premium articles.
Subscribe