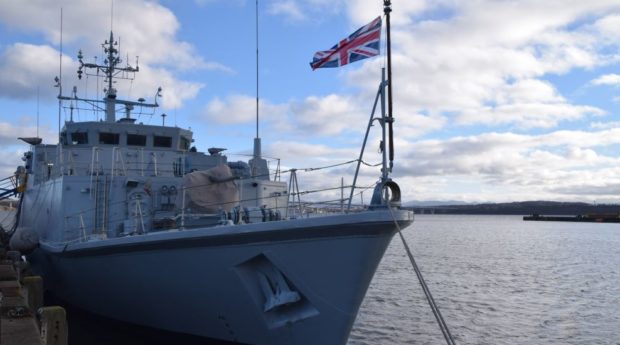 Babcock's Rosyth workforce has completed work to refit the minehunter HMS Penzance.
The ship, one of the Royal Navy's Sandown class minehunters, underwent a 10-month docking period at the Fife yard to allow the work to take place.
The refit included the replacement of both main engines, many glass reinforced plastic repairs and addition and alteration packages.
A team of more than 50 Babcock employees made up of experienced electrical, mechanical, engineering, joinery and GRP shipwright staff delivered the work alongside specialist sub-contractors.
After passing the ready for sea inspection on schedule, HMS Penzance returned to her home port on the Clyde.
Now the workforce will start work on a sister ship.
The second of the Royal Navy minehunter flotilla, HMS Pembroke, has arrived at the Rosyth yard to undergo a similar package of work.
Sean Donaldson, managing director of the Babcock Rosyth site, said: "We were delighted to work on the upgrade of HMS Penzance and look forward to working on HMS Pembroke."
He added Rosyth was home to one of the largest waterside manufacturing and repair facilities in the UK.
"This, alongside our skilled and experienced workforce with their commitment to innovation and quality, ensures that we offer the complete package for visiting ships."