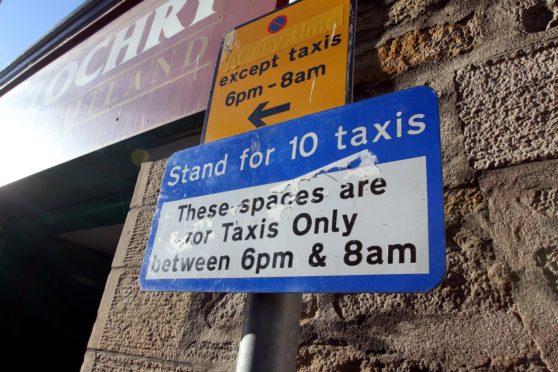 Taxis fares in Fife are to go up three weeks before Christmas.
As revealed by The Courier earlier this week, members of the region's regulation and licensing committee have agreed to a new pricing structure that will see the initial charged yardage reduced from 1,000 to 900 yards for stage one (from 6am to 10pm) and stage two (from 10pm to 6am).
The average two-mile journey during the day will go up by 10p to £6.70 from December 2. The night-time and early hours rate will rise by around 15p to £8.35 over the same distance.
Councillors heard how a number of local taxi and private hire operators had called for an increase this year after fares remained the same in 2018. They suggested increased costs and falling trade had left the sector in a "perilous" state.
With the starting flag rate remaining at £3.20, albeit for 900 yards instead of 1,000 yards, operators argued the rise was fair and would not hugely impact on the public.
Committee convener Councillor Carol Lindsay backed the recommendations made to councillors, although members noted Fife's taxi fares are currently second highest in Scotland, with only East Lothian's £7 average higher for a stage one, two-mile journey.
She said: "With regards to any taxi fare scale review, every single one of us knows the economic climate that we sit in at present, but equally we also know the standards we're driving through Fife – it's sometimes very difficult to get the balance correct."
The committee had earlier heard from Donald Jenks, civic government licensing enforcement officer with Fife Council, who revealed regular checks at taxi ranks and discussions with operators had taken place across the region to assess levels of demand.
That, he said, showed there had been no change to the level of demand for taxi services in Fife, and in fact suggested there had been an increase in the number of complaints about taxis "over-ranking".
"I don't think I've ever heard taxi drivers say they had been rushed off their feet," he said.
"One indication of that is that you tend to find taxis queuing for customers rather than customers queuing for taxis these days.
"We have had an increase in the number of complaints about over-ranking, where taxis are queuing off the back of ranks.
"The taxi operators may say there's not enough rank space, but another view might be that they are trying to gain the same business at the same time."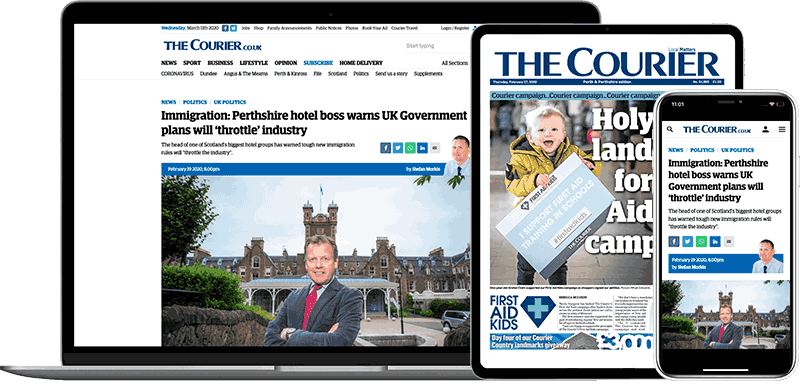 Help support quality local journalism … become a digital subscriber to The Courier
For as little as £5.99 a month you can access all of our content, including Premium articles.
Subscribe